SDA's new on-orbit testbed will experiment with alternative PNT technology, other capabilities
Payload capabilities that are successfully demonstrated as part of SDA's NExT initiative could be incorporated into future satellite tranches.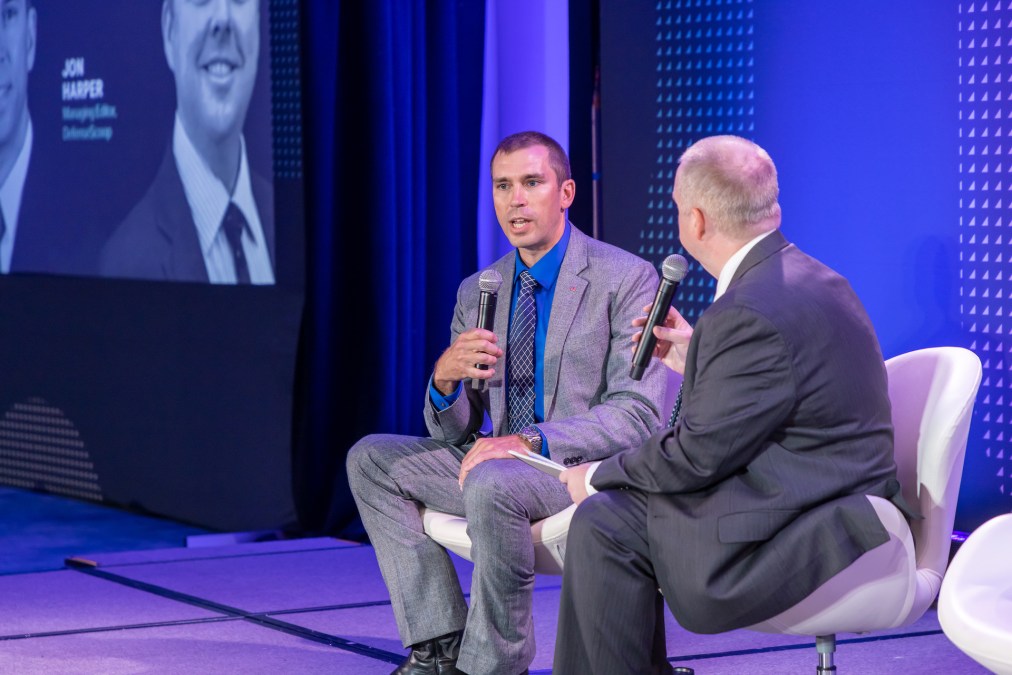 The Pentagon plans to use a new on-orbit testbed to experiment with satellite payloads that could offer alternative positioning, navigation and timing (PNT), or other highly sought capabilities, according to the head of the Space Development Agency.
The Defense Department wants to field alternative PNT systems in case GPS gets degraded by adversary attacks or other causes.
In July the SDA issued a solicitation for the National Defense Space Architecture Experimental Testbed (NExT) initiative, asking vendors for proposals to develop, manufacture, deploy and operate 10 spacecraft that could host government-furnished payloads.
"The whole concept there is there are a lot of missions that the department can do with a proliferated architecture in low-Earth orbit. There are some of those missions that we're confident we can do, like this data transport layer and the tracking for missiles. And then there are others that [are] really still more experimental," SDA Director Derek Tournear said at DefenseScoop's DefenseTalks conference on Thursday.
He continued: "What is the next-generation tactical data links that our services are fielding? Can we talk to those from space? We think we can … Can we do alternative PNT? We think we can. But other services are developing payloads that we will fly on our NExT satellites, and if those work, then that's something that we would proliferate in the future tranches."
The Space Development Agency plans to deploy new tranches of low-Earth orbit satellites every two years that can incorporate new payloads with additional capabilities. The first Tranche 0 systems are scheduled to launch in December.
Payload capabilities that are successfully demonstrated as part of the NExT initiative could potentially be incorporated into Tranche 2 spacecraft — which are scheduled to fly in 2026 — and subsequent tranches, Tournear said.
A separate set of developmental and experimentation platforms with satcom payloads are planned for Tranche 1, he noted, but those systems are not part of NExT.
The first launch of NExT satellites could happen as early as October 2024. The launch of all the initial platforms should be completed no later than October 2025, according to the solicitation.
The plan is to continue the testbed initiative indefinitely, Tournear suggested, and industry will have additional opportunities to compete for the program.
"The whole model for SDA is predicated on this spiral development model where every two years we will put new capabilities in space. And so industry can … invest and create an offering and win a fraction of that market share. And NExT is no different. So, NExT will be re-competed every two years as a way to do this experimentation as [we] ourselves come up with new payloads for our mission partners. We're going to continually re-compete and apply those," he said.
The Space Development Agency plans to use other transaction agreements for the program, as it has for other SDA initiatives that are being fast-tracked.