Air Force names 5 companies to ABMS consortium to develop requirements and engineering
L3Harris, Leidos, Northrop Grumman, Raytheon and SAIC were all selected to be part of ABMS Digital Infrastructure Consortium to help the Air Force build out the technical and business roadmap.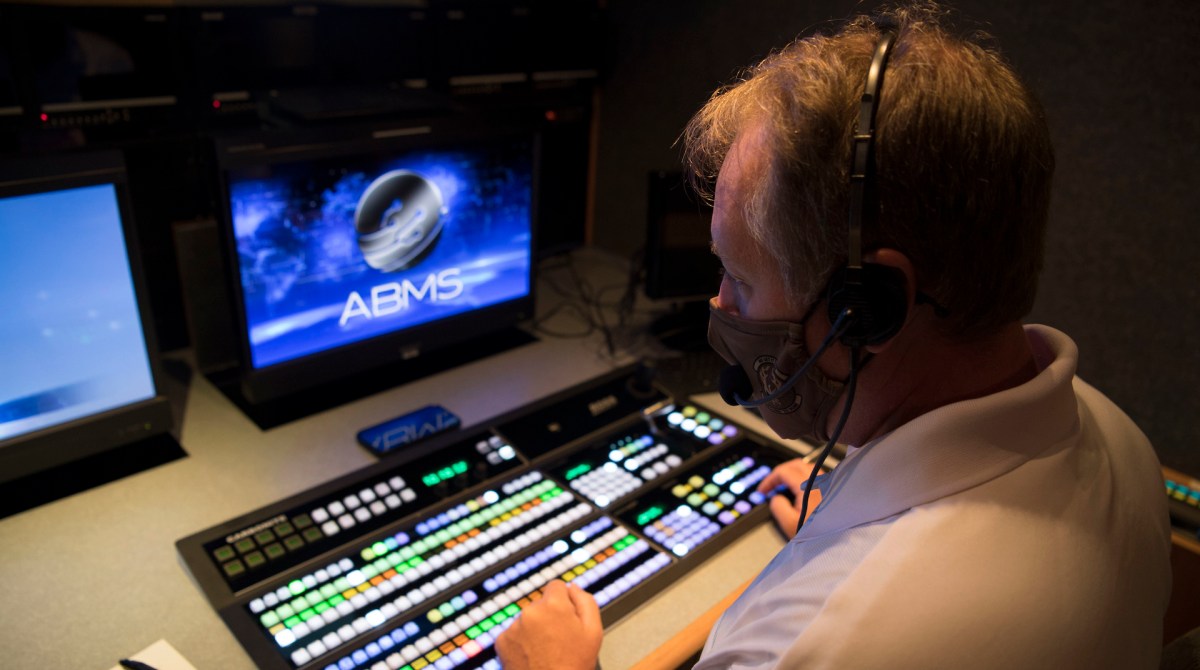 The Air Force has selected five companies to help build a roadmap for its key contribution to the Pentagon's new connected approach to warfare.
L3Harris, Leidos, Northrop Grumman, Raytheon and SAIC were all selected to be part of the Advanced Battle Management System (ABMS) Digital Infrastructure Consortium, an Air Force spokesperson confirmed.
This consortium will help the Air Force build out the technical and business roadmap to deploy the digital infrastructure on accelerated timelines and includes network engineering, systems engineering and architecture development, the spokesperson added.
ABMS is the Air Force's contribution to the Pentagon's Joint All-Domain Command and Control (JADC2) concept, which seeks to connect sensors and shooters and provide battlefield commanders with the right information to make faster — and better — decisions.
In a statement, L3Harris said this architecture will define requirements and standards to inform the development of ABMS while it will address the secure processing, resilient communications, data management and open-architecture design criteria for its foundation.
"To embolden commanders with information and decision advantage, they need interoperability, which is a priority outcome for the collaborative consortium," said Ross Niebergall, L3Harris vice president and chief technical officer.
SAIC, in a statement, said it will collaborate with other members as part of the consortium to integrate modern capabilities using digital engineering, which will become the foundation for the Air Force's contribution to the JADC2 concept.
Officials have been previewing this digital infrastructure for some time.
Last week, at DefenseTalks hosted by DefenseScoop, Winston Beauchamp, deputy chief information officer, explained the Air Force is developing a model-based approach to allow the service to perform repeatable experimentation against proposed solutions, defining measures of effectiveness, and measures of performance, that would allow objective evaluation.
This model was, in part, developed from a need to essentially reimagine what battle management should be to create the underbelly for technical solutions that use advanced algorithms.
"If we do not understand the process of which to make a decision, there is no technology that you're going to develop that's going to suddenly turn this tide," Brig. Gen. Jeff Valenzia, JADC2 cross-functional team lead for Air Force Futures, told DefensScoop in an August interview.
The team devised a systems engineering approach to look at what command and control should look like going forward.
In addition to releasing the model to industry, officials have said they also will be taking it to Indo-Pacific Command and integrating it with other international partners.
"We have to prove it still," Valenzia said. "Our hypothesis is that what this model has become is the seed to create what we think will be the first instantiation of joint C2 … This is why we are partnered with the Navy initially because the Indo-Pacom was our pacing theater" where Pentagon officials see China as the United States' top military rival.