UVA receives $4.5M award from Pentagon for hypersonics research
The effort will focus on engine design, maneuverability control and "operational resiliency."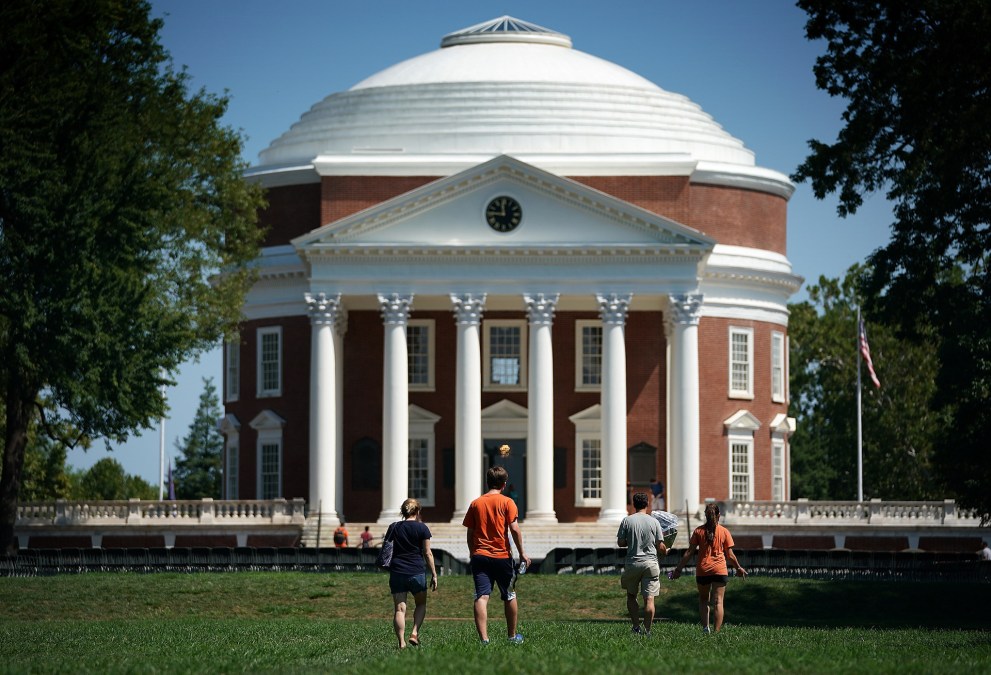 The University of Virginia has landed a three-year, $4.5 million applied research award from the Defense Department to work on hypersonics technology, the DOD announced Tuesday.
The effort will focus on engine design, maneuverability control and "operational resiliency," according to a Pentagon press release.
"The goal of the work is to complete technology development and conduct individual component ground tests, culminating in an integrated scramjet ground test during the three-year period of performance," per the release.
Hypersonics are a top modernization priority for the U.S. military as it seeks to keep pace with advanced adversaries like China and Russia, which have already fielded these types of weapons. Hypersonic missiles are expected to travel faster than Mach 5, be highly maneuverable against enemy air defenses, and be able to attack time sensitive targets.
The Pentagon is pursuing hypersonic cruise missiles that use air-breathing scramjet engines for propulsion, as well as boost-glide systems that use rocket boosters to reach extremely high speeds.
The University of Virginia has been tapped to conduct research for scramjet-related technology. The work is being sponsored by the Joint Hypersonic Transition Office (JHTO) through the University Consortium for Applied Hypersonics (UCAH).
UVA's academic partners on the effort will include University of Minnesota, North Carolina State University, and the Virginia Polytechnic Institute and State University.
Industry partners will include Innoveering, Calspan and Boeing. Northrop Grumman and Lockheed Martin are also advising UVA, according to the release.
Other government agencies supporting the project include Sandia National Laboratories, the Air Force Research Lab and NASA.
The DOD has been enlisting academia to work on these types of technologies as it seeks to bolster the hypersonics workforce for the future. The project announced Tuesday will directly fund twenty graduate and undergraduate students.
"One of the main objectives of the UCAH and JHTO is workforce development," per the release. "The program will be conducted under the umbrella of four technical challenges, integrated with a workforce development challenge aimed at preparing a diverse cohort of students for careers in hypersonics."