York Space Systems lands contract to build T1DES satellites for Pentagon
York Space Systems has been tapped to build a dozen satellites and supporting technologies for the Tranche 1 Demonstration and Experimentation System.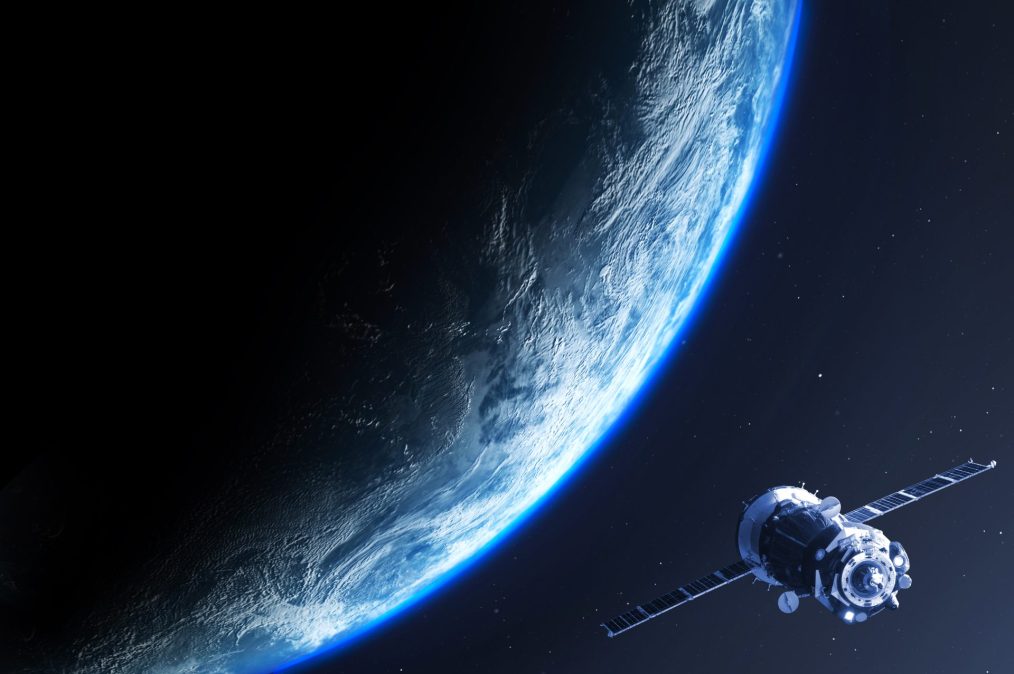 The Pentagon's Space Development Agency has selected York Space Systems to build a dozen satellites and supporting technologies for the Tranche 1 Demonstration and Experimentation System (T1DES) program, the agency announced Thursday.
The Other Transaction Authority prototype agreement, worth up to $200 million, is for the development, manufacture, test, launch integration, and deployment of the T1DES space vehicles and mission-enabling ground systems.
The tech will "augment the Tranche 1 Transport Layer (T1TL) constellation with demonstration and experimentation of tactical satellite communication and integrated broadcast service capabilities from low-Earth orbit," according to a press release.
The T1DES experimentation satellites will be used to demonstrate and evaluate new mission payloads for proliferation in future tranches of the data transport layer for the national defense space architecture.
"SDA is confident that the selection of York provides the best overall solution to deliver T1DES, which will demonstrate that tac satcom and IBS capability by leveraging the low latency transfer that's provided by the Tranche 1 transport layer for that … beyond-line-of-sight command and control," SDA Director Derek Tournear told reporters during a media roundtable on Thursday.
However, "it's a little different for the T1DES satellites [than the other Tranche 1 systems]. They will utilize different radios that go down to special users in the field and special platforms, utilizing the UHF and S-band frequencies that are not going directly down via Link 16 or Ka or optical," he added.
The integrated broadcast system is typically handled by geosynchronous satellites today, he noted. But SDA wants to be able to demonstrate integrated broadcast service capabilities in low-Earth orbit.
"There are actually a lot of technical challenges that we need to prove out to show that the technology can be applied from moving it from geosynchronous down to LEO … where you have Doppler shift differences and things like that. Because we want to demonstrate that we can do this for the user … and the user radio on whether or not they're talking to a geosynchronous satellite or a satellite in low-Earth orbit," Tournear said. "That's why these satellites are demonstration and experimental because they're going down to users that are typically used to being served by geosynchronous satellites."
Space-based data processing capabilities will be critical, he noted.
"The processing capability on board the LEO satellites has to be significant enough to be able to do all that processing on board, which is — which is where the real technical challenge lies. So, that is only enabled because of what the commercial industry has pushed in the ability to do a lot of this supercomputing in low-Earth orbit. And so we're capitalizing off the commoditization of those supercomputers," he said.
However, despite the technical challenges, the payloads being tested are more mature than those that will be integrated into the National Defense Space Architecture Experimental Testbed (NExT), which is expected to begin flying in 2024, according to Tournear. A contract for NExT was awarded to Ball Aerospace earlier this week.
"For T1DES, these payloads, although there are certain technical questions on them, we do think they're of a maturity level that we can — we can do this acquisition and this demonstration at fairly low technical risk. And this would be a demonstration of a capability that we would certainly want to proliferate in the future. For the NExT program, those are all experimental payloads that have a lot of high risk, and there's a lot of high technical challenges that are being burned down," he said.
"Even if those [NExT payloads] pan out, then the decision on whether or not to proliferate those … will be determined at a later date," he added.
The T1DES satellites are slated to launch in fiscal 2025, and the launches will be procured through the Space Force's National Security Space Launch Phase 2 contract.
SDA hopes to be able to incorporate payloads that are successfully demonstrated by T1DES into the Tranche 2 data transport spacecraft which are scheduled to be launched in 2026.
"The way we work is we come up with a minimum viable product that we have a warfighter council essentially set our requirements for our next tranche. That warfighter council is scheduled for March of '23. That's when we would set our baseline minimum viable product for Tranche 2. if all is going well … with the acquisition and development of T1DES, our intention would be to have at least a large fraction of the Tranche 2 transport layer be populated with the same capabilities that we'll be demonstrating on T1DES. So that is the plan," Tournear told DefenseScoop during the roundtable.
Tournear said York Space Systems came out on top in what was a "full and open competition" among six bidders vying for the T1DES program.
"We determined that York provided the best value to government to deliver on-schedule, at an affordable cost, and meet our demonstration requirements," he said in the press release.
York Space Systems CEO and President Dirk Wallinger said: "We look forward to leveraging our strong and established supply chain, mission expertise, and existing mass production capability to help ensure a T1 T1DES success. Our team understands the mission importance to the SDA, and our country, and is excited to be able to execute such an important mission."