DOD moves to boost capacity for testing hypersonic weapons
DOD has awarded an Other Transaction agreement to an industry team led by Dynetics to build a new testbed.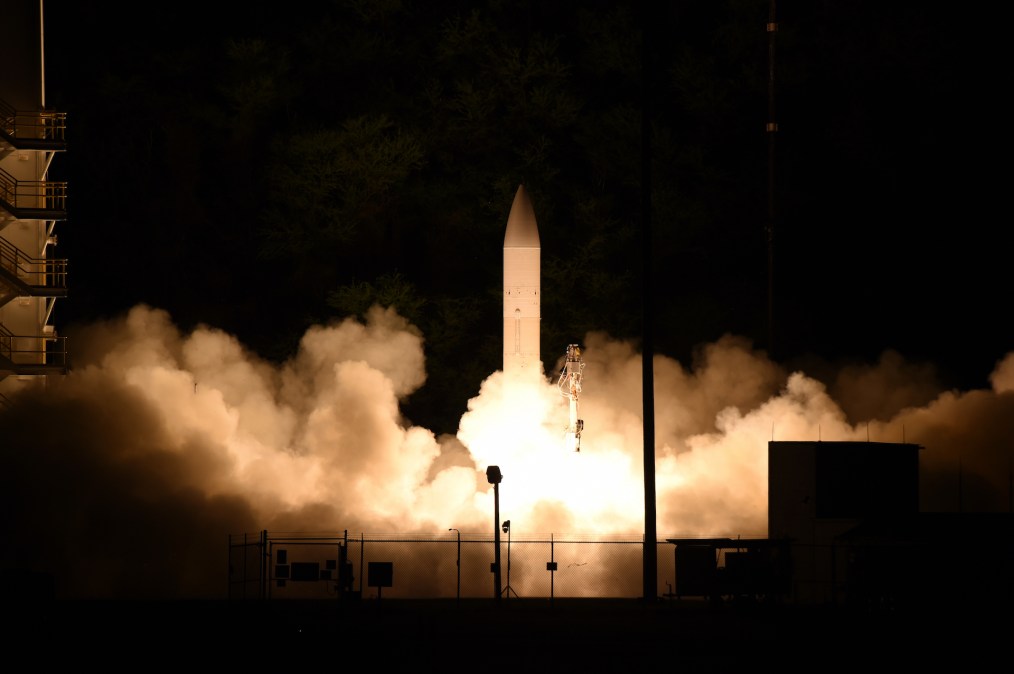 The Defense Department has awarded an Other Transaction agreement to an industry team led by Dynetics to build a new testbed for hypersonic weapons, amid concerns that the U.S. is lagging.
Hypersonics are a top modernization priority for the Pentagon. But current and former Defense officials and lawmakers have been voicing concerns about infrastructure shortfalls when it comes to testing.
"This agreement for a new Hypersonics Test Bed will increase domestic capacity for hypersonic flight testing and leverage multiple commercially-available launch vehicles for ride-along hypersonic payloads," the DOD said in a press release Thursday.
The Army, Air Force and Navy are all pursuing their own variants of hypersonic weapons, including boost-glide systems and cruise missiles, that they hope to begin fielding in the next few years. The Defense Advanced Research Projects Agency and DOD agencies, industry and academia have also been working on advancing the technology.
"This hypersonic flight test bed will offer the Department a national hypersonic testing capability that can be leveraged by a broad range of U.S. military hypersonics programs, DoD research programs, industry partners, and academia stakeholders," the release said, noting that data collected from tests will help with technology improvements and capability validation.
"In order to meet our objectives in hypersonics, we need to be able to launch flight tests much more regularly," Mike White, principal director for hypersonics in the Office of the Undersecretary of Defense for Research and Engineering, said in the release. "That's how we accelerate learning throughout our portfolio of development and demonstration programs."
With the forthcoming testbed, new and innovative technologies will be able to be matured in flight to validate performance before they're incorporated into existing weapon systems, said George Rumford, director of the Office of the Secretary of Defense's Test Resources Management Center (TRMC).
Dynetics will lead a team of more than 20 industry partners to create the testbed. The OTA was awarded through the National Security Technology Accelerator. The program will be managed by the TRMC and executed by Naval Surface Warfare Center, Crane Division.
The DOD press release did not disclose the value of the award, when the testbed will be completed, or where it will be located. The Pentagon and Dynetics did not immediately respond to requests for more information from DefenseScoop.