OSD now has its own CIO and a new directorate to modernize IT functions
An implementation plan describing the key actions and phases to improve the office's IT enterprise is in the pipeline.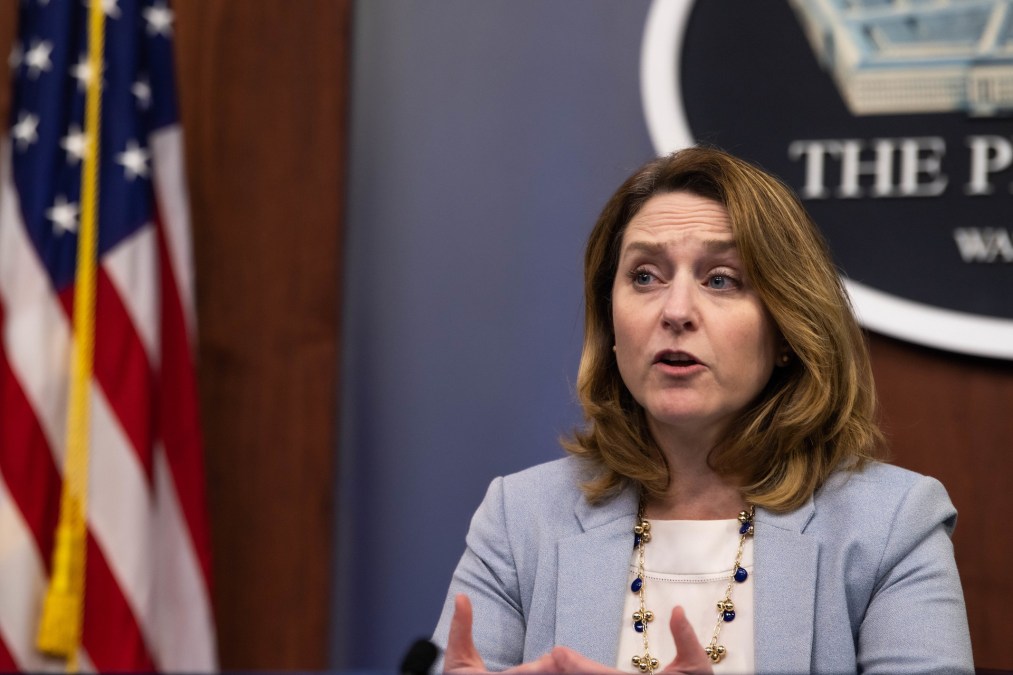 Deputy Defense Secretary Kathleen Hicks recently set in motion a new Information Management and Technology (IM&T) directorate within the Office of the Secretary of Defense and designated Pentagon Director of Administration and Management (DA&M) Michael Donley to take on an expanded role as the first chief information officer for all OSD components — a move first made public Thursday.
In his new capacity, Donley tapped long-time Pentagon IT executive Danielle Metz as director of the IM&T function, which will oversee efforts to strategically modernize OSD's complex information enterprise.
"Recent cost-driven IT consolidation efforts, coupled with increased demand due to remote work environments and rapid advancements in technology, have highlighted the need for strengthened oversight of OSD IT resources," Hicks wrote in an internal DOD memorandum on Sept. 30. "This includes identifying and integrating IT requirements across Principal Staff Assistants, speaking with a unified voice in coordinating OSD IT requirements with the Joint Service Provider, and providing for regular cybersecurity and technology updates."
The Pentagon on Thursday made a public announcement of this shift and released Hicks' memo.
In this new capacity, Donley will serve as OSD's cyber risk manager, drive collaboration between the office and IT service providers to improve capabilities and pave the way for system revamps. On the heels of its establishment, his team will first focus on creating a framework for the integration of IT activities across all OSD components resource requirements baseline for the office, and a standardized memorandum of agreement for shared service support between it and the Joint Service Provider.
The components under the purview of the new OSD CIO will include functions like the various undersecretaries of defense focused on budget, policy, personnel and readiness, sustainment, acquisition, and research and engineering, among others, as well as other administrative elements.
This role differs from that of DOD CIO John Sherman, who serves as the principal adviser to the secretary of defense on mission-critical IT functions across the entire Department of Defense. The officials within IM&T will work to help implement policies from other Pentagon entities including the Department of Defense CIO and the Chief Digital and Artificial Intelligence Office, which Hicks previously launched.
IM&T progress updates and recommendations will be delivered through OSD's management forum.
"Our OSD senior leaders and workforce must have access to a modern digital experience in providing their advice to the secretary in conducting the business of this department," Hicks wrote in the newly released memo. "Within 60 days, the DA&M will submit an implementation plan describing the key actions and phases supporting the orderly initiation and focused execution of an effective, efficient, and enhanced OSD IT Enterprise."