Pentagon announces new members of Defense Innovation Board
A key Pentagon advisory body focused on technology and innovation convened with its new members for the first time on Monday.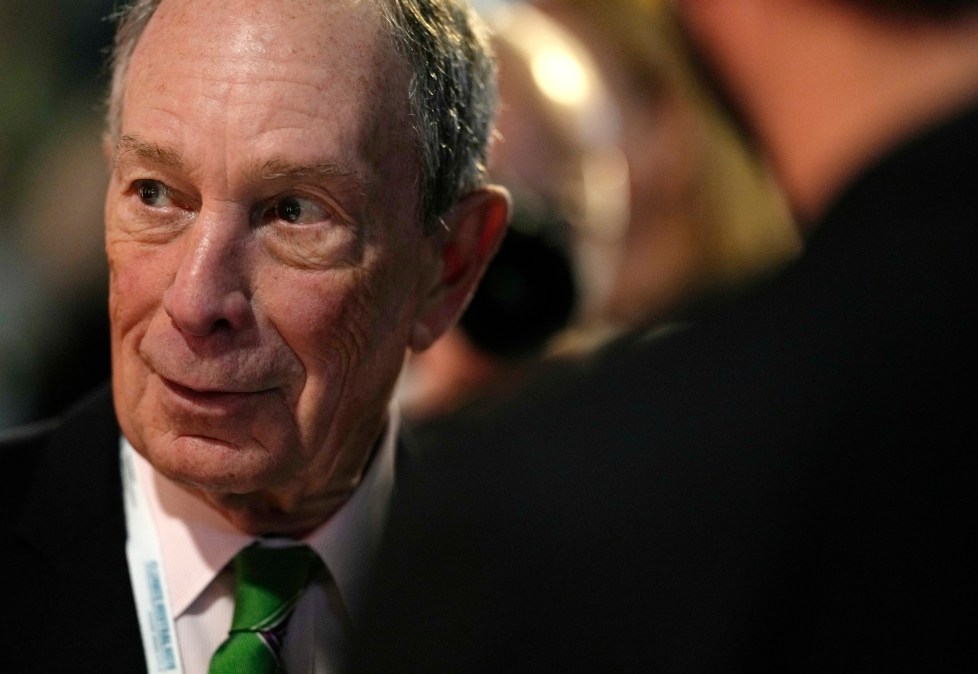 Updated on Oct. 17: This story has been updated to include additional information that came out of the Defense Innovation Board meeting on Monday afternoon.
A key Pentagon advisory body focused on technology and innovation convened with its new members for the first time on Monday.
The Defense Innovation Board — formed in 2016 by then Secretary of Defense Ash Carter as part of a broader push to better connect the Defense Department with the commercial sector — is comprised of technologists and other leaders from industry and academia as well as former government officials who have worked on military issues. They are tasked with advising DOD leaders on how the department can be more innovative and incorporate lessons from the private sector as it seeks to modernize.
On Monday, the Pentagon announced that the panel, which is chaired by business mogul Michael Bloomberg, now includes the following members:
Dr. Gilda Barabino, President at Franklin W. Olin College of Engineering
Susan Gordon, Board of Directors at CACI International, Avantus Federal, MITRE, and BlackSky
Reid Hoffman, Co-Founder of LinkedIn, Co-Founder of Inflection AI, Partner at Greylock
Retired Adm. Michael Mullen, former chairman of the Joint Chiefs of Staff and Chief of Naval Operations
William Roper, Jr., Distinguished Professor at Georgia Tech, Senior Advisor at McKinsey and Company, Former Assistant Secretary of the Air Force for Acquisition, Technology, and Logistics
Ryan Swann, Chief Data Analytics Officer at Vanguard
William "Mac" Thornberry, Former Chairman of the Armed Services Committee in the U.S. House of Representatives and Member of Board of Directors at CAE
Highlighting the advisory body's importance, Secretary of Defense Lloyd Austin and other senior DOD officials attended the first meeting of the new panel at the Pentagon on Monday.
"The Defense Innovation Board plays a crucial role leveraging expertise from the private sector to give the department an edge in technology and innovation. Secretary [of Defense Lloyd] Austin has charged the board with providing independent expert advice on how the Department can leverage the innovation, technology, talent, and best practices from the commercial sector, and build a culture of innovation and experimentation in DoD," the Pentagon said in a press release.
Part of Monday's session was closed-door and part of it was open for public viewing online.
During the part of the meeting that was closed to the public, Austin briefed the board on his priorities. Assistant Secretary of Defense for Strategy, Plans, and Capabilities Mara Karlin was also scheduled to brief the board on the Biden administration's National Defense Strategy; Undersecretary of Defense for Research and Engineering Heidi Shyu was expected to speak about critical technology areas and the innovation ecosystem; and Chief Information Officer John Sherman was slated to provide a digital modernization strategy update, according to the conference agenda.
Austin specifically tasked the board to look at the Defense Department's relationship with investment capital, and to provide input as the Pentagon moves out on developing its National Defense Science and Technology Strategy, according to Colleen Laughlin, the board's executive director and Designated Federal Officer. Laughlin noted Austin's guidance on these issues during the part of the meeting that was open to public viewing.