Cybercom exec calls for deeper threat intel-sharing as warfare evolves
The combatant command relies "heavily on" open-source intelligence associated with cyber threats to national security.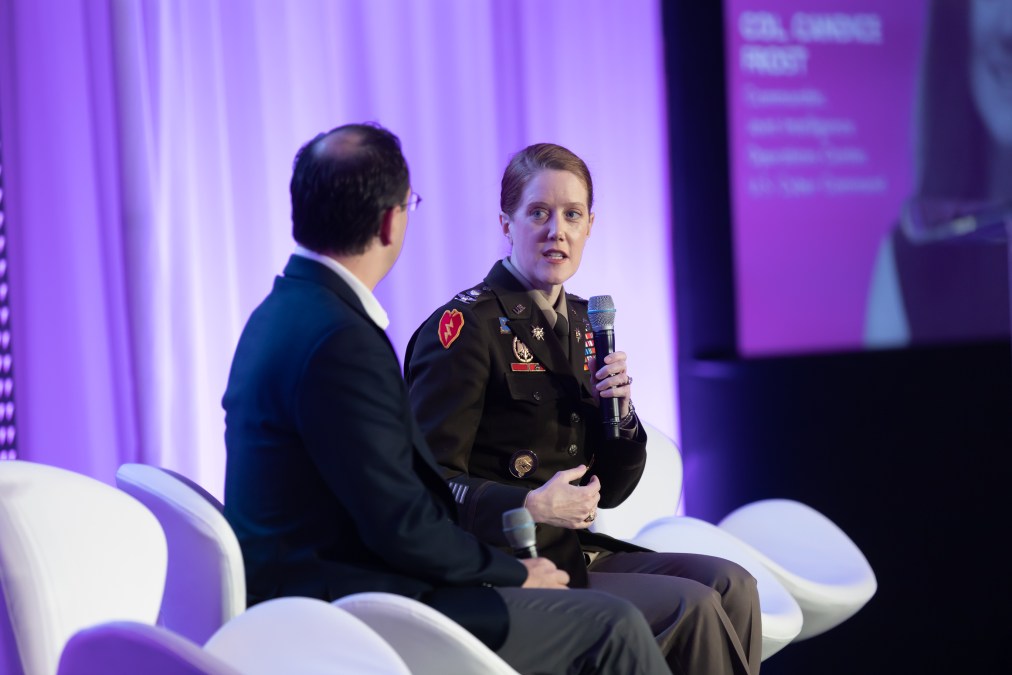 Russia's invasion of Ukraine — and the evolving technology-driven conflict landscape globally — render threat intelligence sharing between the U.S. government internally and with external organizations more vital than ever before, according to Col. Candice Frost, commander of U.S. Cyber Command's Joint Intelligence Operations Center.
"The Department of Defense is not the Department of Offense — its defense," Frost said Thursday at CyberScoop's CyberTalks event in Washington. "And so, as we as a command must work to ensure that our networks are defended totally within the DOD, but also within our nation itself, we have to share information."
She added: "And we see a growing partnership there, but we're not perfect."
As a unified combatant command, Cybercom relies "heavily on" and benefits "tremendously" from open-source intelligence associated with cyber threats to national security, she added. Members of her organization have come to understand the enormity and scale of the modern, growing threats that the U.S. is facing.
"And I think it's incredibly important that we talk about how information sharing is critical to make sure our mission is done," Frost said.
With the midterm elections less than a month away, Cybercom officials have teamed up directly with members of the National Security Agency and FBI — as well as industry stakeholders — to boost information-sharing pathways.
Frost noted that U.S. government entities know "what Russia, Iran and China have done to meddle in our elections" and they expect to have to defend against even more sophisticated operations going forward.
Partnerships between the command and other federal agencies like the NSA, FBI, and Cybersecurity and Infrastructure Security Agency are also "opening more doors" for deeper information and threat intelligence-sharing amid the unfolding war in Ukraine, she confirmed.
"It's been phenomenal to see this. In my intelligence background, and in what I've done for almost 25 years, I've never seen this sharing between agencies and also writ large with the American public — and I find that partnership is so important, especially in cybersecurity," Frost said.