Army's hybrid cloud approach means less emphasis on 'tactical cloud' architecture
Under the framework of a unified network utilizing a hybrid cloud, the Army wants forces to be able to access information anywhere at any time.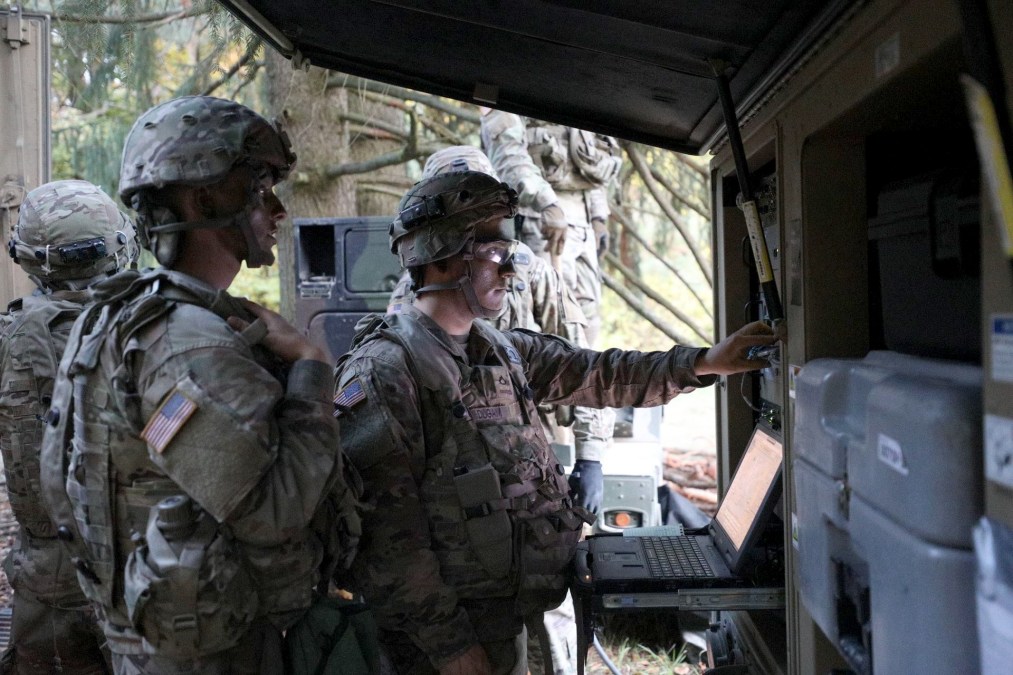 Despite much emphasis in previous years on a tactical cloud for deployed forces at the edge, one top Army IT leader is pouring cold water on that idea.
"We got to be careful about not overcomplicating something. I'd push back on the notion of tactical cloud, because, again, where we don't want to look at things is strategic, operational and tactical," Lt. Gen. John Morrison, deputy chief of staff, G-6, said at AFCEA's Northern Virginia chapter's Army IT Day conference on Thursday. "We want to look at a hybrid cloud architecture that includes our tactical formations that are deployed, right, that allows us to leverage the power of the cloud. But really the implementation of cloud capabilities and all that comes with the security and the benefits and the operational benefits you get from containerization and virtualization, etc., right? That's what we want to get after."
The Army is pursuing a multi-cloud, multi-vendor hybrid approach. Moreover, its unified network concept stresses the need for a single global network eschewing the paradigm of years past of a theater-centric network that was bifurcated between the enterprise and tactical spheres.
"We have a very well thought out strategy that is premised on a hybrid, multi-cloud, multi-vendor environment. And the Army's global cloud in cARMY is the foundation of our digital transformation that enables, in many ways, that seamless data sharing between tactical and enterprise system — promoting interoperability by sharing common services and of course, reducing the time that is required to develop software solutions that are needed by our warfighters," Undersecretary of the Army Gabe Camarillo said at the AFCEA event.
The Army plans to invest over $290 million in cloud migration over the next year, he noted.
Morrison explained that there is a tactical implementation that the Army has to flesh out.
"The work that we must do from an Army perspective are what are those key capabilities that we want to maintain on-prem, I'll say. And on-prem can be whether we're doing it at the strategic and operational levels back in garrison, or on-prem could be what we're keeping in a cloud environment is in the tactical space," he said. "We've got to work our way through that and quite frankly, that's a journey we're just beginning."
The Army doesn't want to put all of its data in one place where the adversary can disrupt it.
"We, the United States Army, are not going to push all those capabilities into the cloud and go, 'We're now going to go into a contested and congested environment and we're going to rely on everything that's up in the cloud.' There's got to be that balance and that balance is what we're trying to strike," Morrison said.
The balance includes what needs to be resident in the command post at echelon, he said, adding that the days of pushing everything to a brigade combat team are long gone.
The Army must have a smart layering of capabilities and data at echelon, which it is working through.
"As you do that layering, quite frankly, we pushed masses of bodies down into the BCTs to aligned all the capabilities we had pushed down. As we raise that complexity up, we've got to go back in and rebalance the people so we aligned them appropriate against where the complexity and the capabilities really reside," he said.
Exercises such as Project Convergence and others in the Pacific, along with operations, have demonstrated the hybrid cloud architecture as the end goal for the Army, Morrison said.
"We're starting pretty pragmatically. We're going to focus on the corps is that integrator for the joint fight from an Army perspective and figure out what that looks like," he said. "Then we're going to enable the division to really be that unit of action and enabled division maneuver. And then we'll figure out what the lower echelons need. But the capabilities and the complexities have got to be layered appropriately."