Pentagon has not yet defined capabilities needed to achieve JADC2, GAO says
The DOD has also yet to develop an overall assessment of the cost and schedule requirements to deliver JADC2 capabilities.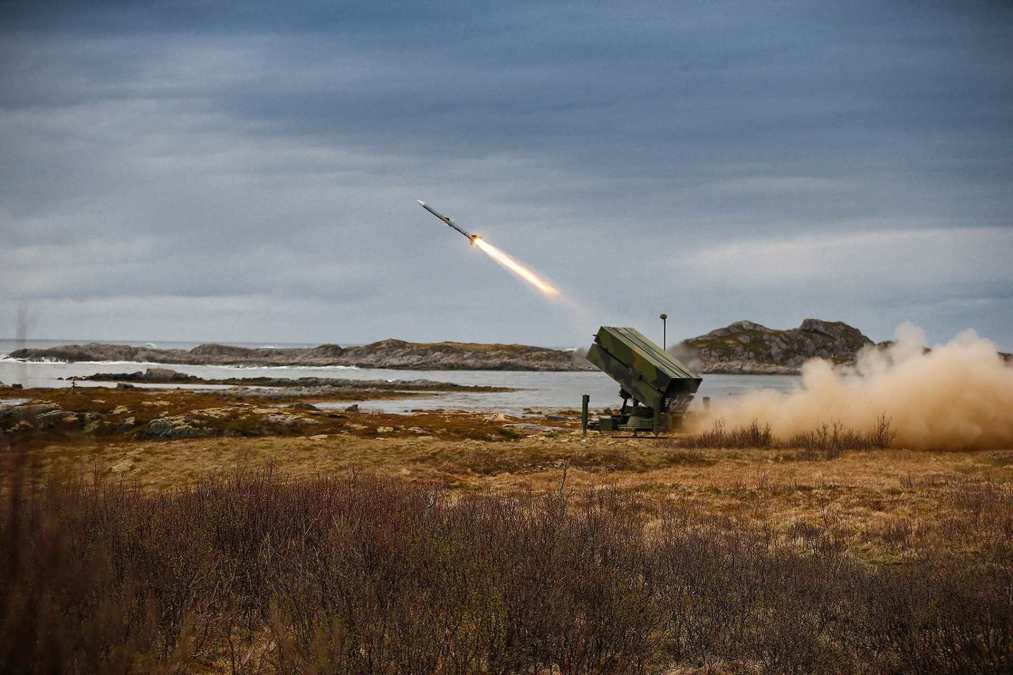 The Department of Defense has not yet determined exactly what existing and future desired capabilities will be needed to realize its vision for JADC2, its new way of fighting wars, according to a report by the Government Accountability Office.
GAO's audit, which was part of a congressional ask to examine DOD's goals, found that DOD is still in the early stages of defining what existing systems will contribute and what future capabilities are needed to be developed for Joint All-Domain Command and Control (JADC2).
JADC2 refers to the Pentagon's vision for fighting future wars, which seeks to connect sensors and shooters and provide battlefield commanders with the right information to make faster decisions. As GAO laid out in the past, the DOD and services have prioritized individual systems, which has hindered joint interoperability. Now, facing the prospect of conflict with highly sophisticated adversaries, the DOD needs these disparate systems and networks to connect and communicate seamlessly.
Each of the services is pursuing its own efforts in line with JADC2: the Air Force's Advanced Battle Management System, the Army's Project Convergence and the Navy's Project Overmatch.
Despite positive steps — such as the issuance of a JADC2 strategy, implementation plan and reference architecture — GAO said DOD is still in the early stages of identifying capabilities and in the process of identifying JADC2 implementation challenges.
The Joint Requirements Oversight Council defined overall JADC2 goals in 2019 that broadly outlined the need for a secure environment to share data on threats across all domains while connecting headquarters to forces to enable faster decision-making and command and control.
Over the next year, the DOD will assess joint capability gaps, identify and prioritize requirements, and recommend where to allocate resources to accomplish near-term, mid-term and long-term goals, according to GAO.
As an update to the 2019 JADC2 Campaign Plan, this effort will inform what existing technologies contribute to JADC2 and what might be needed to be developed allowing officials to properly prioritize.
Additionally, the services have begun prioritizing their own JADC2-related capabilities to develop based on their needs, which, GAO states, are not necessarily aligned with DOD's highest priorities. One reason is that when they started their respective efforts, the JADC2 cross-functional team had not established its strategy, and thus each service carried out efforts independently.
Now, the cross-functional team chair stated DOD has recently identified the need to address capability gaps and will work to align efforts across the department.
GAO also found that DOD has yet to develop an overall assessment of the cost and schedule requirements to deliver JADC2 capabilities. While the services have done so for some programs, there is no complete cost and schedule information for all efforts.
In order to have a more informed investment strategy, the JADC2 budget operational planning team said it plans to complete an annual inventory of JADC2 efforts that will support investment tracking and resource recommendations. Already the services and defense agencies have submitted their budget requests for JADC2 investments in July 2022, which informed the program and budget review process for 2024-2028, GAO said.
Highlighting a key question many outside experts have raised since the inception of JADC2, GAO also found that officials across DOD have expressed concerns that the cross-functional team does not have sufficient authority to direct the services' acquisition priorities for JADC2.
"Officials from four JADC2 working groups noted that the CFT's level of authority limits its role because military departments are not required to implement CFT recommendations to address JADC2 issues or tasks. Officials stated that it could be a challenge for the CFT to maintain momentum for JADC2 efforts going forward without this authority," GAO's report said.
The cross-functional team chair said the team has sufficient authority to ensure the services complete tasks necessary to achieve JADC2 goals such as raising potential issues of contention among services to authoritative bodies including the Deputy's Management Action Group.
Congress has been concerned about clarity from the Pentagon regarding JADC2. DOD was due to provide a report by Dec. 30, 2022, to Congress outlining an inventory of JADC2-related development efforts, a description of JADC2 performance goals and a list of potential JADC2 capability gaps. GAO said the DOD will provide an update to Congress between January and March 2023.