Air Force Research Lab unveils major realignment of partnerships with launch of new directorate
DefenseScoop was recently briefed on the lab's new 'one-stop shop for partnerships.'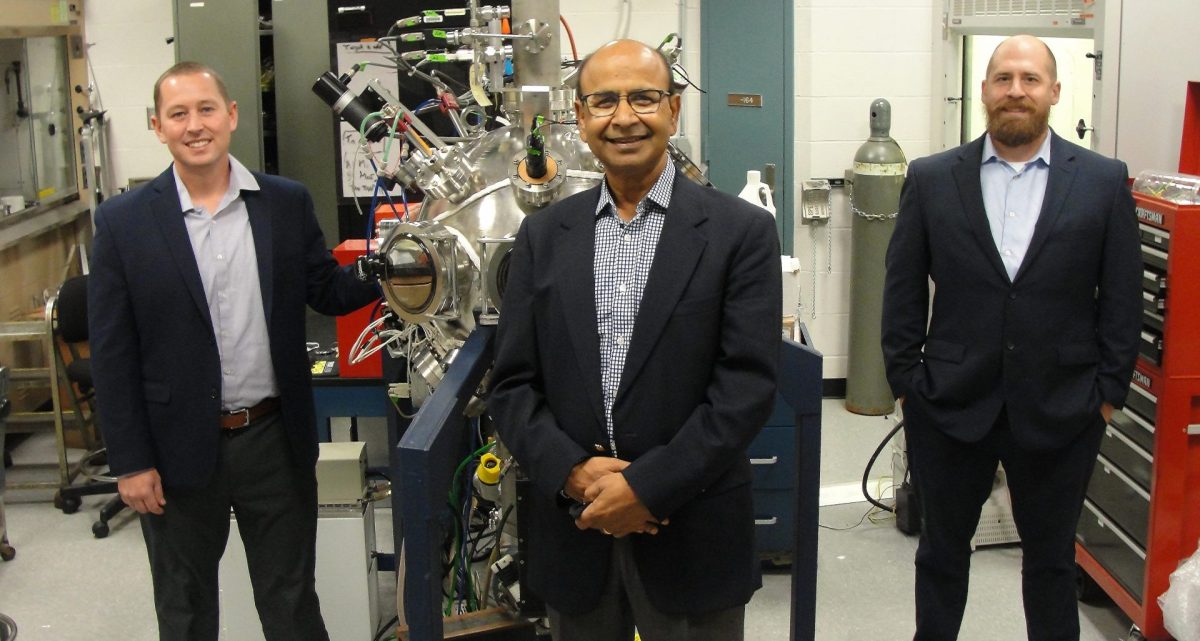 In a move to adjust to the dynamic needs of its modern operational environment, the Air Force Research Laboratory recently formed a new "one-stop shop" to coalesce all of the partnership activities previously spread across varying areas in its vast organization.
The new Strategic Partnering Directorate — or AFRL/SP — combines some elements of the lab's current Small Business Directorate and all parts of its Plans and Programs Directorate – Partnering Division, or XPP, into one fresh unit.
This new hub is not meant to replace any of those existing components, according to AFRL Small Business Director Brian McJilton. Instead, AFRL/SP is designed to streamline processes and enable a more integrated approach to collaboration, he said, so that the lab can "partner at the speed of need" to further accelerate the military's deployments of emerging and critical technologies.
"The AFRL Strategic Partnering Directorate will ultimately eliminate ambiguity of where to get answers regarding partnership activities and strengthen partnerships across the enterprise," McJilton told DefenseScoop.
"This new office is specifically built to focus on leveraging partnerships in new and innovative ways to meet AFRL's mission," he added — noting that it is unique in that it will "support the partnership needs of two services: the U.S. Air Force and U.S. Space Force."
With a staff of more than 11,500, AFRL develops and refines next-generation technologies to support service members in air, space and cyberspace.
The lab's new SP Directorate is a product of the Air Force's Science and Technology Strategy, McJilton noted, and it is also fused with Secretary Frank Kendall's top operational imperatives, the immediate priorities that must be confronted to prepare the force for future, more tech-driven fights.
"As the Department of the Air Force shifts focus toward addressing the Secretary of the Air Force operational imperatives and addresses the increased pacing threat from our adversaries, there is an increased need to amplify current and future partnerships to accelerate and better leverage science and technology activities within our enterprise," he told DefenseScoop.
Officials at AFRL recognize that a majority of its more than 2,250 active collaborations are driven at the subject matter expert level and are focused on accomplishing localized lab missions — at the individual level. So, McJilton said, the goal of the newly established directorate is to "capture and scale best practice activities in a single organization to best enable strategic partnerships across the AFRL enterprise."
It's also meant to help unify seemingly isolated research needs with broader technological focus areas.
McJilton noted that before this recent restructure, a formerly separate branch under XPP managed domestic partnering, while a different branch under AFRL's same Plans and Programs functional directorate previously managed international agreements for the lab. Both groups now operate under the new Strategic Partnering Directorate.
"One SP directorate unifies all partnership activities — international and domestic — under one umbrella for an enterprisewide assessment. This will enable AFRL to closely link its partnership portfolio with [the department's] needs and address the operational imperatives," McJilton said.
Lab officials engaged with the Air Force Manpower and Personnel Directorate on their organizational change request, after receiving approval from Air Force Materiel Command. That action officially created the all-in-one headquarters functional directorate for AFRL partnerships.
"The realignment was approved Dec. 22, 2022, at the Secretary of the Air Force level. Since that time, the Strategic Partnering Directorate has been working collectively as one organization — a one-stop shop for partnerships," he confirmed.
Personnel actions are currently ongoing, and AFRL's job application for a director to lead the SP hub closed on Friday, Feb. 24.
"Expanding AFRL's scientific presence in innovation hotspots, leveraging research through academic and industry partnerships, creating a more visible Air Force science and technology front door, and strengthening academic, industry and other government agency partnerships both domestically and internationally are key activities of this new organization," McJilton said.