Space Force buys self-driving, smart tractors to support grounds maintenance
The autonomous tractors allow the digital-first Space Force to focus on more pressing mission needs rather than grounds maintenance, officials said.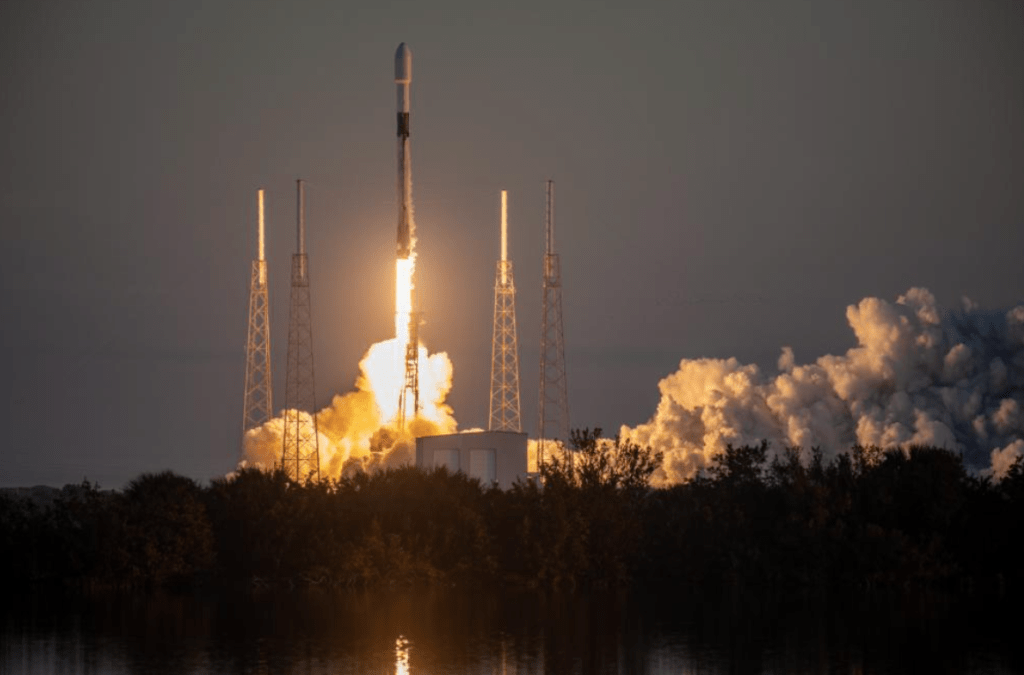 The Space Force recently purchased two autonomous tractors to assist members of its 45th Civil Engineer Squadron combat support group as they maintain the grounds and landscaping of their military base in Florida — a move that officials said demonstrates the young branch's broader vision to technologically innovate U.S. military operations as it matures.
Built and recently delivered by Illinois-headquartered Sabanto, Inc., those two self-moving units apply technology that can enable one human operator to oversee larger fleets of smaller 60 and 90-horsepower tractors over long distances, sometimes functioning non-stop for multiple days at a time.
"Automating our mowers will allow for the reallocation of labor hours to tackle other base priorities. By maximizing our labor hours, we will be able to complete more tasks in-house to support the space launch mission, our mission partners, and the base populace," Capt. Andrew Johnson said in the acquisition announcement.
The military unit and range underpinning this squadron has a storied history, with roots tracing back to Army missile testing in the 1940s. But most recently, in May 2021, it evolved from the 45th Space Wing and was officially redesignated as Space Launch Delta 45. Deltas are one unit within the force's organizational structure, and Delta 45 was deemed the premier launch delta of the new Space Force at the time.
As America's newest military branch — which concentrates on an emerging domain beyond Earth that can't be physically monitored or "seen" nonstop without technologies — the Space Force, by nature, must experiment with and implement nascent and inherently virtual capabilities to achieve its ultramodern missions.
"The Space Force is always looking to explore emerging innovative technologies" like the pair of recently acquired autonomous tractors, a spokesperson from the service told DefenseScoop on Friday, when asked if this is part of a broader campaign to apply that blossoming tech field.
"It's a given," the official said.
And in a separate discussion via email Friday, Capt. Johnson, chief of operations engineering for Space Launch Delta 45 (SLD 45) at Patrick Space Force Base, told DefenseScoop his team aims to streamline its various processes and pursuits to ultimately become "an innovative and a fully digital force."
"Following those efforts, this is the first time that SLD 45 has purchased autonomous tractors to support its mission," Johnson confirmed.
"As leaders in the transformation of becoming a digital force at Patrick Space Force Base and Cape Canaveral Space Force Station, the 45 Civil Engineering Squadron is focusing on initiatives to obtain technologies for autonomous [foreign object debris, or FOD] removal. We have started initial conversations on deployment of those technologies," he added.
Generally, FOD refers to substances external to an aircraft or associated system that could potentially damage it. These hazards — like bird strikes, litter, hail, ice, sandstorms, ash-clouds or other objects left on the runway — are a concern across the realm of U.S. aviation. Systems that don't need humans onboard to operate hold the potential to at times enable safer recovery and disposition of such items.
SLD 45 supports every vertical launch system in the U.S. territory and has been the host of a number of recent payload launches.
This tractor delivery also marks the first expansion of Sabanto's Defense Department market beyond its initial partnership with the Air Force.
"Sabanto's autonomous technology was recently installed on the supported Kubota M5 tractor platform and is being used to automate airfield mowing operations using Sabanto's state-of-the-art path planning technology," the public announcement stated.