Army asking Congress for billions in 2024 to implement zero trust, cloud transition, BYOD and other digital transformation efforts
The Army's fiscal 2024 spending blueprint for accelerating digital transformation was based on reviews of the force's capability portfolios, Undersecretary Gabe Camarillo said.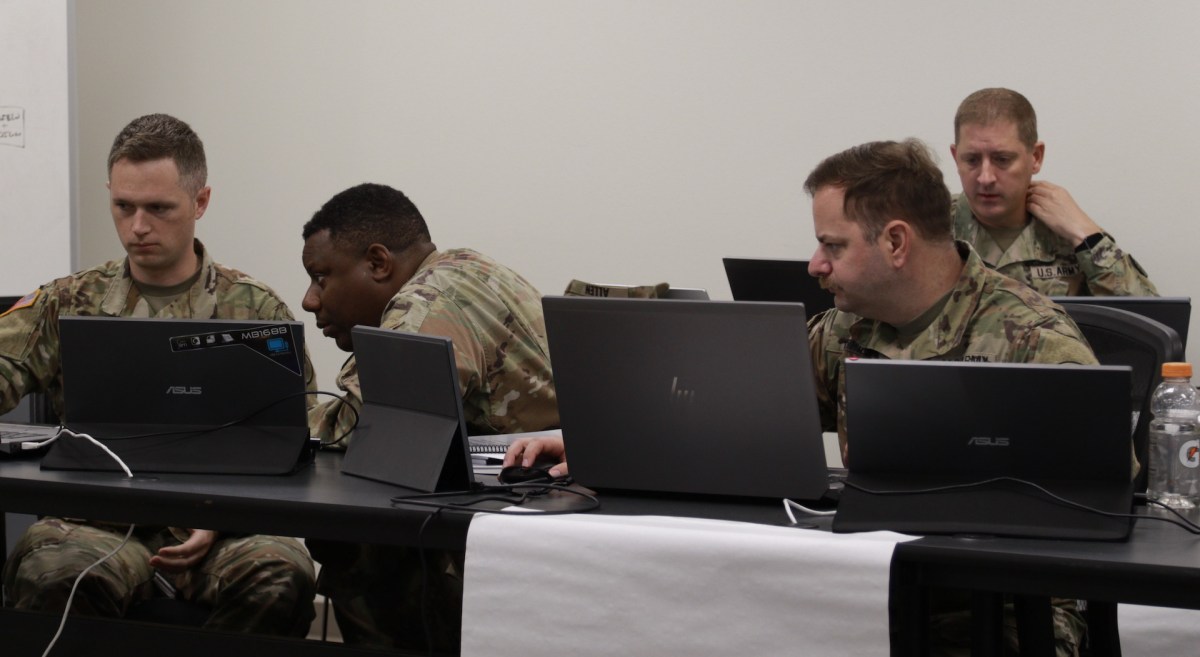 The Army's fiscal 2024 budget proposal includes substantial funding aimed at helping the service up its digital game.
The spending blueprint for accelerating digital transformation was based on reviews of the force's capability portfolios, Undersecretary of the Army Gabe Camarillo said during a briefing with reporters at the Pentagon on Monday when the budget was rolled out.
"If we're going to be able to fight for more multi-domain operations and to execute the national defense strategy, we have to be able to unlock data, ensure that we have the right skills in place, and to develop the right tools … at the pace that we need them moving forward," Camarillo said. "There has been a concerted effort over this last year to relook our entire network spend across the Army through a series of capability portfolio reviews. And what that did was allow us to align our FY '24 investments in a way that will help us to achieve foundational gains to enable us to accelerate our digital transformation."
The spending request includes $439 billion to implement the zero-trust cybersecurity model, as well as $95 million for "defensive cyber tools," according to Army budget documents. The zero-trust paradigm requires organizations to continuously validate network users, devices and data to protect them from threats.
The investments would build and enhance the zero-trust architecture through endpoint security; fund the deployment of identity, credential and access management (ICAM) to support Joint All-Domain Command and Control (JADC2) and audit; accelerate SIPR modernization for U.S. Indo-Pacific Command; and buy "defensive cyber operations tools."
Another $469 million would go toward "unlocking access to data" by resourcing the transition to the cloud and other upgrades to the service's digital environment. About $333 million of that would fund central tools and services for application, development, modernization, cloud migration, and Enterprise Cloud Management Agency (ECMA) support. The other $136 million would be invested in Army data platforms, Application Programming Interface (API) management and data catalogs, to "enable decision through an open data environment," according to budget documents.
Camarillo referenced the "fix our computers" complaints that have been voiced by DOD personnel, noting that the 2024 budget blueprint includes "significant investment in order to retire technical debt that has accumulated over many years across the DOD, but certainly within the Army, to upgrade user experience and also experiment with pilots that might make it easier for soldiers and civilians in the Army to be able to use the right tools in a way that is very effective for that."
That includes $394 million for initiatives such as Bring Your Own Device (BYOD) and Virtual Desktop Infrastructure, and to replace aging IT infrastructure.
The Army is also looking to better leverage artificial intelligence and machine learning, not just for warfighting capabilities but also on the enterprise side of the house to improve back-office operations and how the service does business, Camarillo noted.
Service budget documents highlight $283 million to fund research and development for "enhanced autonomy experimentation" and program activities enabled by AI and machine learning, including for the Integrated Visual Augmentation System (IVAS), Optionally Manned Fighting Vehicle (OMFV), robotic combat vehicles, Tactical Intelligence Targeting Access Node (TITAN), and "smarter sensors" with edge processing.
The Army also wants $639 million for cryptography modernization including accelerating its tactical radio cryptographic modernization compliance timelines, and supporting the NSA's "Raise the Bar" strategy for "cross-domain solution integration into critical combat platforms," per the documents.
Additional money would go toward "upskilling" the workforce.
"There are funded investments to upskill our workforce to bring in software development expertise, cyber expertise within the Army, and to ensure that we've got people who have an understanding of the types of best practices that industry employs to help us steer and guide our efforts within the Army," Camarillo said.
The service wants software development architects with experience in agile software development and commercial sector best practices, as well as acquisition officials educated on key topics such as agile development, cloud, data science, AI and machine learning, per the budget documents.