Nominee for Navy acquisition chief promises to keep software factories afloat
If confirmed, Nickolas Guertin said he will continue the Navy's mission to deploy key software capabilities to sailors and Marines.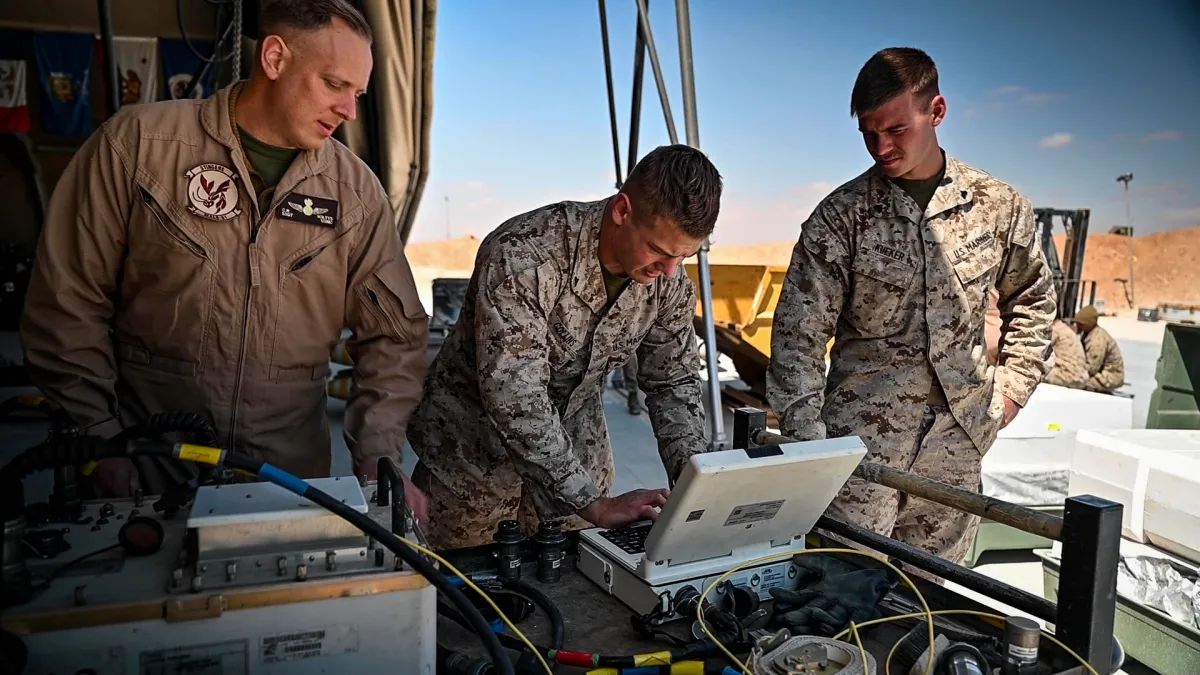 The Department of the Navy needs to optimize its software factories to continuously develop, deploy and update the sea services' software capabilities, President Biden's nominee to be the next chief of acquisitions and R&D told lawmakers in response to written questions ahead of his confirmation hearing this week.
Software factories are proliferating across the Defense Department as a way to rapidly create software in-house for the services. According to Nickolas Guertin, the factories have become essential to the Navy and Marine Corps' modernization efforts.
"It is my understanding that software factories have become a key piece of the DON's approach to promulgate a Development, Security, and Operations (DevSecOps) culture which invests in and leverages state-of-the-practice methods such as continuous integration / continuous delivery (CI/CD) as a preferred approach to instantiate agile development practices and speed capability to the fleet," Guertin said in response to advance policy questions from the Senate Armed Services Committee.
If confirmed by the Senate, Guertin will serve as the assistant secretary of the Navy for research, development and acquisition. He told lawmakers that, if confirmed, he pledges to continue the Navy's mission to deploy key software capabilities to sailors and Marines.
"As such the community will need to move these capabilities forward while continuing to assess and rationalize the software factory capability ecosystem," he told the SASC.
There are a few dozen software factories within the Defense Department across the services, including within the Department of the Navy. The Marines have their new Marine Corps Software Factory — which opened its doors this year — and the Navy operates The Forge, a weapons system software factory built on the service's DevSecOps platform known as Black Pearl.
Last year, the Pentagon published its Software Modernization Strategy as a way to streamline the various software factories across the DOD to support some of its top modernization priorities, like artificial intelligence and Joint All-Domain Command and Control (JADC2) — the Pentagon-wide effort to better connect all of the military services' sensors, shooters and networks.
During his confirmation hearing with lawmakers Wednesday, Guertin emphasized the growing importance of software capabilities as the Navy and Marine Corps continue to modernize by developing new technologies.
"We live in a world now where almost everything is software-defined or controlled. Even the way we build purely physical things is done through tools and modeling and numerical analysis done in computers," he said. "We need to embrace those digital tools used to make these systems."
Guertin currently serves as the director of operational test and evaluation at the Department of Defense and is responsible for overseeing and reviewing the Pentagon's tests for its major acquisition programs. In that role, he's seen a growing trend in using software and digital tools when testing new platforms.
"There's powerful opportunities to take advantage of and make sure we bring those into how we do that technology development so we can rapidly field capabilities that work and can also be built to scale," he said.