Air Force Global Strike Command views 3D printing as 'key and critical' to future weapon sustainment
Air Force Global Strike Command is eyeing new 3D-printing implementations to help meet some of its most demanding weapons sustainment needs.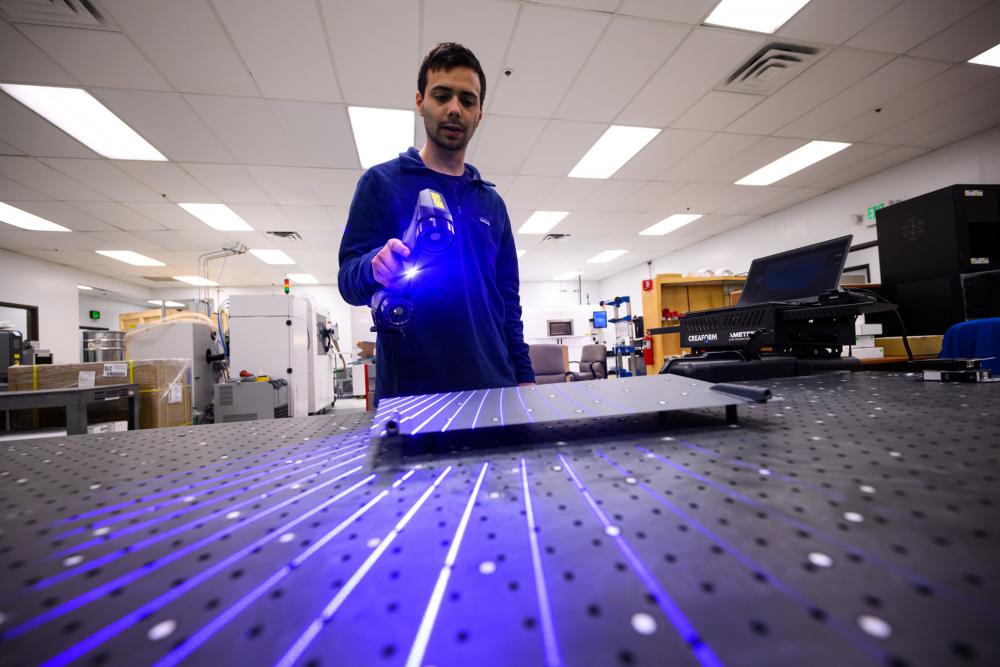 Though additive manufacturing is such an emerging field that new requirements and approvals typically must be explored and set for most military and government use, Air Force Global Strike Command is eyeing new 3D-printing implementations to help meet some of its most demanding weapons sustainment needs, Brig. Gen. Kenyon Bell said on Tuesday.
"When I got here about 18 months ago and started to look at the portfolio, [I realized] every single weapon system within Global Strike Command is being modernized — and that does give you pause," Bell, the command's director of logistics and engineering, said at a virtual event hosted by Defense One.
Bell's team is responsible for innovating and maintaining AFGSC's weapons systems — including two thirds of the U.S. nuclear triad — and ensuring that it has all the assets necessary to provide operational maneuverability for its forces at any given time. The Air Force is replacing the aging LGM-30 Minuteman III intercontinental ballistic missile (ICBM) that's been around for decades with the LGM-35A Sentinel ICBM, Bell said. The command's helicopters, cruise missiles, and other systems are also in line for revamps.
"We don't have the luxury of allowing one weapon system or one particular platform to degrade as it fades off into the distance — it has to maintain its operational capability while we bring other weapons systems onboard," Bell noted.
The Department of Defense Department and the military services are increasingly turning to additive manufacturing — techniques through which officials can generate three-dimensional objects using data computer-aided-design software or special scanners — as they confront serious strains on global supply chains.
Bell said that 3D-printing capabilities mark "something that excites" him and "many folks in the logistics community" right now, because "all of those technologies are going to be key and critical to maintaining legacy or aged weapons systems."
Still, he acknowledged that any additive manufacturing innovation will not come without some challenges.
"3D printing a part for the nuclear enterprise is not just as easy as some might think. There are lots of critical certifications that are required. But what I have frequently talked to our team and our enterprise about is, 'Let's not hide behind nuclear certification as a roadblock — but let's work with and through the nuclear certification process to utilize some of these new technologies,'" Bell explained.
"Yes, it will be challenging, but it does not make it impossible to do," he added.
Though he didn't provide details, Bell noted that the Air Force's Rapid Sustainment Office has already started experimenting with additive manufacturing to keep weapon systems reliable.