Australia to provide more 3D printers to Ukrainian military
The U.S. has already provided seven large 3D printers to Kyiv, according to Undersecretary of Defense for Acquisition and Sustainment William LaPlante.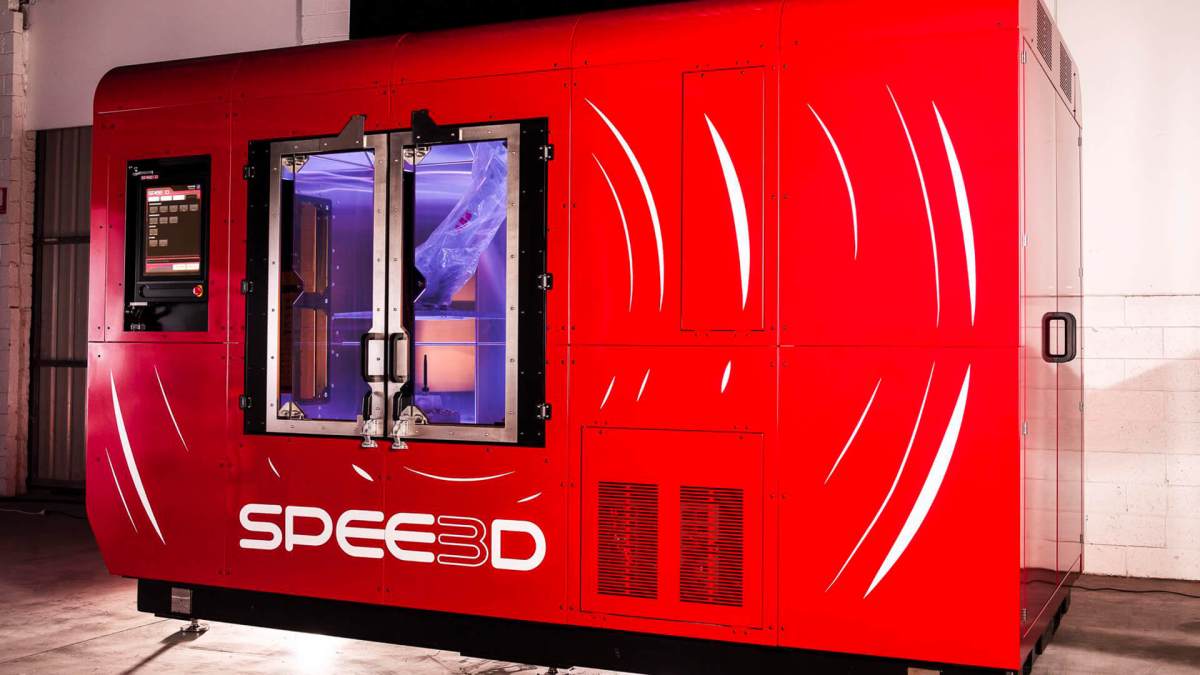 A new security assistance package from Australia includes funding for additive manufacturing technology that Ukrainian forces can use to sustain their equipment in the field against Russian invaders.
Details of the aid were included in a fact sheet about U.S.-Australian bilateral cooperation that was released Wednesday by the White House while Prime Minister Anthony Albanese was in Washington to meet with President Biden and attend an official state dinner.
"As part of our continuing, coordinated actions to assist Ukraine, Australia announced its intention to provide $13 million in military support to Ukraine," according to the fact sheet. That includes 3D printers "which can be deployed near the frontlines with a primary focus on the rapid production of critical repair parts for a variety of armored platforms," it noted.
Counter-drone equipment, de-mining equipment, and an ultra-lightweight X-ray unit that provides high-quality imaging for medical care are also part of the package.
The United States has already provided seven large 3D printers to Kyiv among a slew of other military assistance, according to U.S. Undersecretary of Defense for Acquisition and Sustainment William LaPlante.
"Logistics really matters, sustaining really matters. And we are doing that right now with Ukrainians and learning a lot. Because it's interesting what you have to do when you can't send your own U.S. citizens into the country to keep the equipment going. We have to do it by tele-maintenance, we have to do it other ways. And of course, Ukrainians are going wild on advanced manufacturing, whether it's additive or subtractive manufacturing. We've given them … seven industrial-size 3D printers," he said Wednesday during remarks at the ComDef 2023 conference in Arlington, Virginia.
LaPlante has previously said the systems are about the size of a U-Haul truck.
"We're not talking boutique little 3D printers. We're talking gigantic industrial-size 3D printers and the technical data packages — which is the intellectual property, the detailed designs for them to print stuff. So, we're learning so much and we also will have to think about it when we design and develop our systems," he said at ComDef.
The seven systems that the U.S. is providing through its Ukraine Security Assistance Initiative funding are WarpSPEE3D printers manufactured by SPEE3D, which has its global headquarters in Australia and additional locations in the United States and Europe, according to the company.
The technology can build parts that weigh up to 40 kilograms and with a diameter of up to 1 meter by 700 millimeters high, according to a production description.
Members of the firm traveled to Poland to train Ukrainian military personnel on how to operate those systems in the field, the company said in an Oct. 4 release.
Brandi Vincent contributed reporting from the ComDef 2023 conference.