The Marine Corps is getting a new top information warfare officer
Maj. Gen. Ryan Heritage will be the next deputy commandant for information.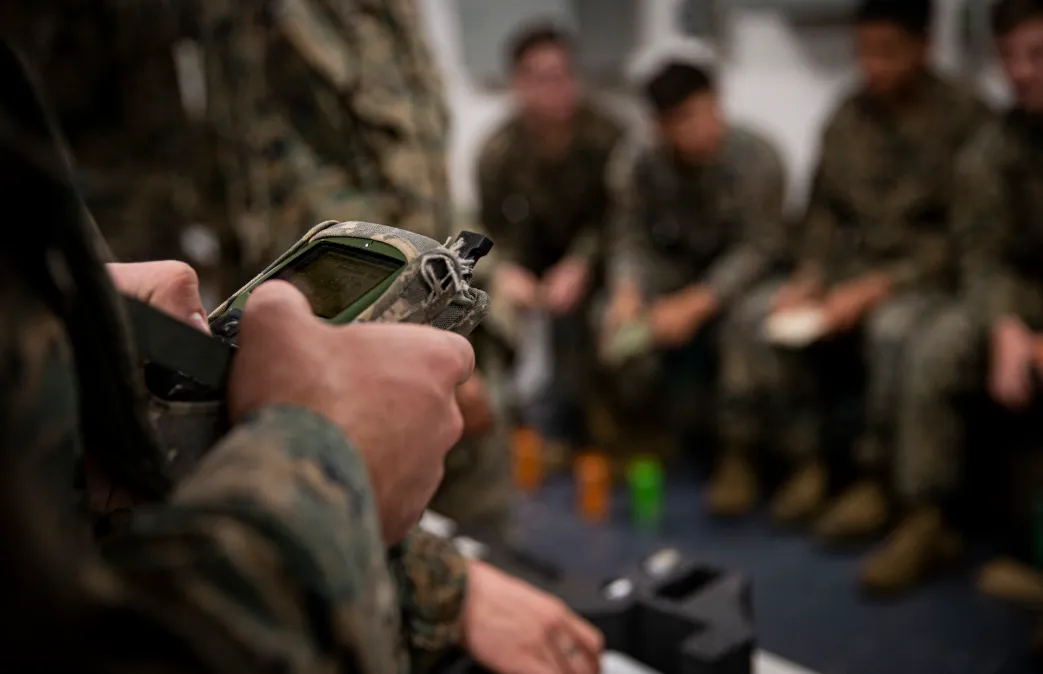 Maj. Gen. Ryan Heritage was appointed to be the next deputy commandant for information, according to a Pentagon announcement Friday.
Heritage, who will pin on his third star, is currently the commander of Marne Corps Forces Cyberspace Command.
In January, he also assumed command of the Marine Corps Information Command (MCIC), which is designed to more tightly link the service's information forces — including cyber, intelligence and space — in theater with the broader joint force across the globe.
Heritage succeeds Lt. Gen. Matthew Glavy, who has held the post since the summer of 2021.
Glavy has overseen the Marine Corps enshrine information into doctrine with the release of Marine Corps Doctrinal Publication-8, Information, last year. MCDP-8 aims to describe the purpose and mechanics of using information as a warfighting tool for the entire service.
In a February interview with DefenseScoop, he explained the Corps will be moving out with the next phase of MCDP-8 called Marine Corps Warfighting Publication 8-10, which is meant to be more of a cognitive discussion that breaks away from the lexicon into what information is and isn't.