Pentagon, National Science Foundation team up to fund new institute for AI and natural intelligence
ARNI aims to discover the connections between neuroscience, cognitive science and artificial intelligence.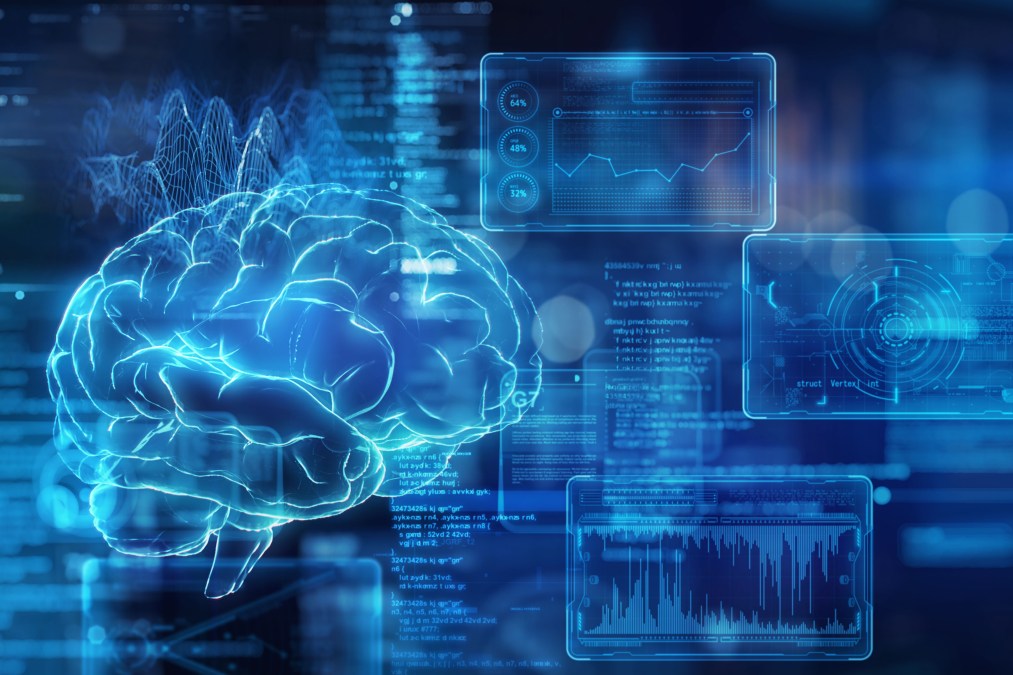 The Department of Defense and National Science Foundation are jointly funding a new research institute dedicated to better understanding functions of the human brain and how they could could influence the designs of artificial intelligence.
Called the AI Institute for Artificial and Natural Intelligence (ARNI), the new effort will bring together researchers from across the country to discover the connections between neuroscience, cognitive science and artificial intelligence, according to an NSF announcement. ARNI is one of seven new AI-focused research institutes announced Thursday by the Biden administration.
"As our understanding of artificial intelligence grows, it has transformed the fields of biology and neuroscience, even as our understanding of cognition in nature informs advances in AI research. This institute seeks to unify these fields," Bindu Nair, director of the basic research office in the Office of the Undersecretary of Defense for Research and Engineering, said in a statement Friday. "Continued advancement in these areas holds the potential to deliver significant economic impact and further improvements in quality of life."
A multi-university team led by Columbia University received awards from the Pentagon and NSF to run the institute. The Department of Defense Department will contribute $10 million. Overall, the award will total around $20 million over the next five years, a DOD press release noted.
The start date is June 1, according to a National Science Foundation post about the initiative.
Other academic institutions involved in the effort include Tuskegee University, City University of New York, Baylor College of Medicine, UT Health Houston, Mila QC, Howard Hughes Medical Institute, University of Pennsylvania, Harvard, and Princeton. Industry partners include Google, Deepmind, Amazon and Meta, according to the foundation.
"ARNI researchers will work together to tackle the limitations and challenges of current learning systems, including learning with limited data, reasoning about causality and uncertainty, and lifelong learning, which are all hallmarks of biological systems, and will also extend the frontier of understanding how brains compute and learn," per the NSF.
The institute aims to apply their research to a number of industrial and societal applications. Notably, the research will also be dedicated "to scientific discoveries such as providing hypotheses about brain function and creating powerful tools for extracting insights from massive data," the foundation added.
The new institute will "explore how advances in understanding neural, biological, and cognitive processes can support a rich set of models and mechanisms for guiding the transformational development of AI" and help the Pentagon "pursue designs of more capable and trustworthy AI," according to the DOD release.
The announcement comes as organizations across the U.S. government begin to grapple with rapid advances in artificial intelligence — particularly large language models that are used for generative AI. The National Science Foundation is set to invest a total of $149 million across its seven new research institutes, which are primarily focused on the ethical and trustworthy use of AI.
The issue has been front and center for the Defense Department, as well. A number of Pentagon officials in recent months have weighed in on AI's recent evolution — many have underscored the importance of better understanding the technology as the DOD contemplates employing it.
The Pentagon in particular is looking to fund continued research and development of the tech for better decision-making and autonomous capabilities. In its fiscal 2024 budget request, the department is asking lawmakers for $1.8 billion for AI and machine learning that "supports efforts to deliver and adopt responsible AI/ML-enabled capabilities on secure and reliable platforms. Workforce development, and DOD-wide data management and modernization efforts," according to budget documents.