Pentagon's JADC2 vision for connected battlefield will officially incorporate partners going forward
The military is officially rebranding its JADC2 effort to make note of input from partners, now dubbed CJADC2.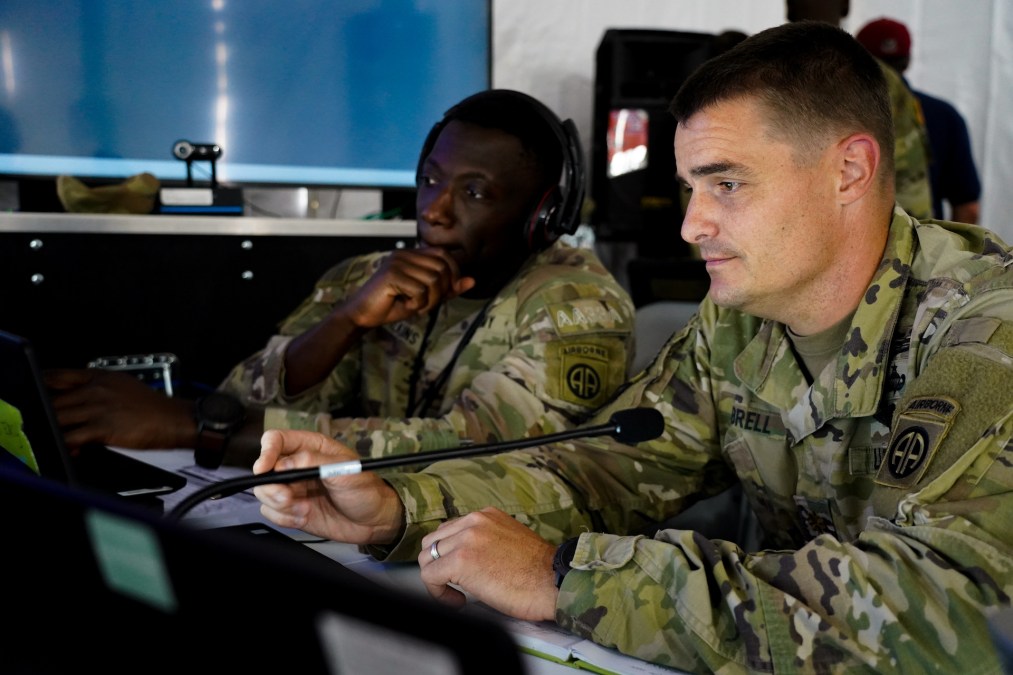 Going forward, the Pentagon's new way of connected warfighting — referred to as JADC2 — will officially take into account partner integration.
While the Department of Defense historically stresses that it doesn't fight alone without a coalition — especially as it applies to its new way of fighting — it is now referring to this effort as Combined Joint All-Domain Command and Control (CJADC2).
Previously known as JADC2, the construct essentially envisions how systems across the entire battlespace from all services and partners are networked and connected to provide the right data to commanders for better and faster decision-making.
But now the military is trying to stress the importance of integrating partners from the beginning.
"JADC2 — we recently put 'combined' on the front of it, so you'll hear a CJADC2 going forward," Lt. Gen. Mary O'Brien, director of command, control, communications and computer (C4)/Cyber and chief information officer, J6 of the Joint Staff, said at the CIO Summit hosted by the Potomac Officers Club on Tuesday.
"If we look at what the National Defense Strategy tasked us to do, through a lens of command, control, communications and computers and cyber, then as it says, to develop our own warfighting capabilities together with allies and partners, being interoperable C4 capabilities that enable combined joint C2 across all domains to facilitate both towards integration and support of combined and joint operations — [the U.S. and its allies need] combined joint command and control across all domains," she said.
In 2020, the Army and Air Force inked a two-year collaboration agreement for the development of CJADC2.
O'Brien noted that they are trying to work with partners to integrate capabilities and reference architectures for a totally combined coalition force.
"The combined is to highlight that we're going to start out with these capabilities by being interoperable from the beginning," she said.
"In our J6 organization, I also have a lot of really great people … that are working very closely with the Five Eyes in how we're going to be able to share applications and data back and forth. I also have a group that's working very closely with NATO … in how we can influence our CJADC2 reference architecture into the NATO [standardization agreements] from the beginning," O'Brien added. "We're working very closely with a lot of our partners who want to know what are we going to build to so that their capabilities will be complementary. The C is absolutely for combined, highlighting that we can't build something and then reverse engineer some sort of all interoperable bolted-on piece — it's just not going to work in the way we're designing the command-and-control capabilities for the future."