Pentagon contracting with SpaceX's Starlink to provide satellite communication capabilities for Ukraine
The Pentagon is buying satcom capabilities from SpaceX's Starlink to aid the Ukrainian military in its war with Russia, DefenseScoop has learned.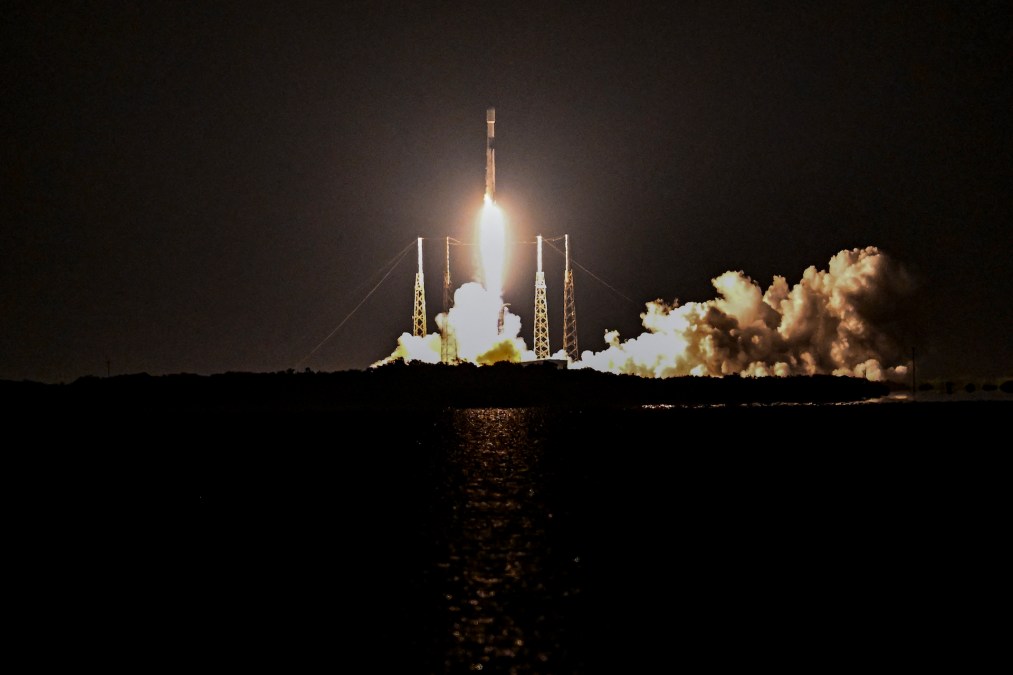 The Pentagon is buying satellite communication capabilities from SpaceX's Starlink to aid the Ukrainian military in its war with Russia, DefenseScoop has learned.
The Pentagon has previously disclosed that "SATCOM terminals and services" have been included in U.S. security assistance packages, although it hasn't been identifying the companies providing them.
However, on Thursday a defense official revealed that the department is contracting with Starlink.
"We continue to work with a range of global partners to ensure Ukraine has the resilient satellite and communication capabilities they need. Satellite communications constitute a vital layer in Ukraine's overall communications network and the department contracts with Starlink for services of this type. However, for operational security reasons and due to the critical nature of these systems, we do not have additional information regarding specific capabilities, contracts, or partners to provide at this time," the defense official said in a statement to DefenseScoop on condition of anonymity.
Commercial space technologies have had a big impact on the Ukraine-Russia war, officials say.
SpaceX had been providing Starlink capabilities to Ukraine on its own dime and from non-DOD funding sources after the war kicked off last year. However, concerns had been raised that at some point Ukraine could lose access to Starlink over funding issues or other complications, and in the fall the company reportedly tried to pressure the Pentagon to start footing the bill.
Starlink satellite internet terminals and associated capabilities have enabled Ukranian troops to stay connected even when their usual comms networks are hindered during the conflict with Russia.
"It's been huge in terms of their ability to communicate, and then to coordinate planning and operations," a senior U.S. military official told reporters during a background briefing in October.
"In terms of its employment, I mean, well, I don't think you can overestimate or overemphasize the impact that being able to communicate has. You know, one of the first things you try to do in a fight is to reduce your opponent's ability to communicate, and in this case, you know, Starlink has proven exceptionally effective on the battlefield because it's allowed the Ukrainians multiple connections, and in that regard, has been very, very helpful in their efforts at the tactical and strategic level," the official added.
Starlink has been able to quickly update its systems to counter Russian jamming attempts.
"When we compare that to the kind of the latency of our ability to get capability out there, how long it takes us to make capability upgrades, the process we have to go through to do the analysis of what happened, what's the appropriate way to fix it, how do we then acquire the system, how do we get the contract in place — we're talking about a significant timeline to make those types of corrections," Dave Tremper, director of electronic warfare supporting the platforms and weapons portfolio manager in the Office of the Undersecretary of Defense for Acquisition and Sustainment, has said.
A communications director at SpaceX did not immediately respond to a request for comment about Starlink contracts with DOD.