Space Force insufficiently equipped to deter conflict over Taiwan, senior official warns
"There's good progress, but I don't think any of us are satisfied that what we have resourced and fielded ... is adequate to the task," Maj. Gen. David Miller Jr. said.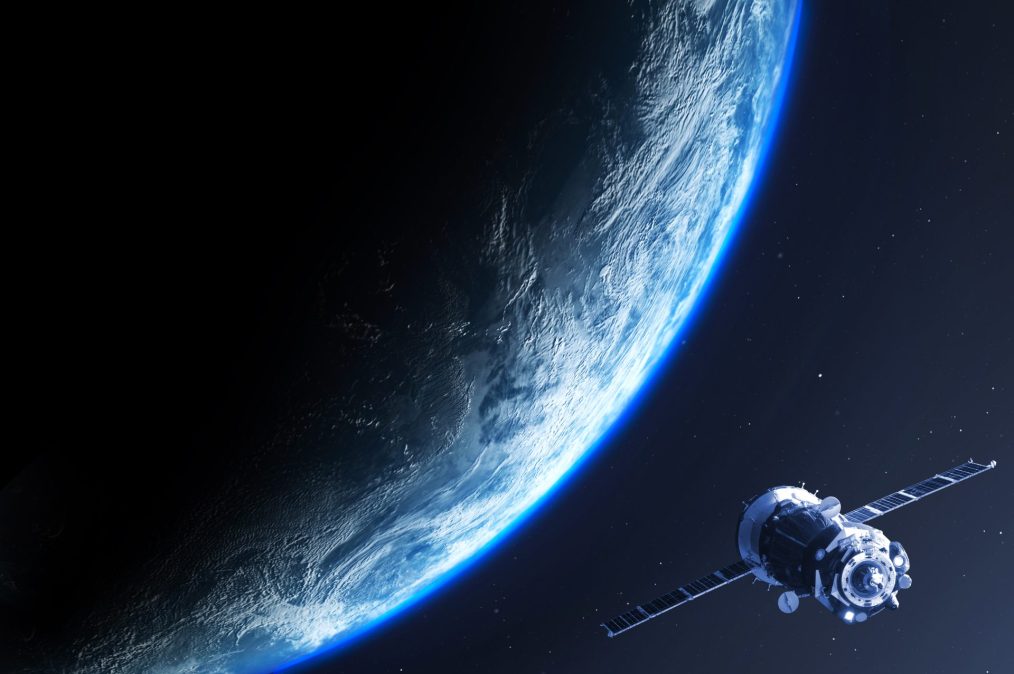 The United States' intelligence community has reported that China is readying its military to potentially invade Taiwan by 2027. But a top Space Force official said his service is not moving fast enough to deter, and possibly defend against, attacks on U.S. space-based assets that would play a role in such a conflict.
"There's good progress, but I don't think any of us are satisfied that what we have resourced and fielded — either in our guardians themselves or in the capabilities that we're given them — is adequate to the task," Maj. Gen. David Miller Jr., director of operations at the Space Force, said Monday during a webinar hosted by the Mitchell Institute.
The Defense Department believes space will likely be a warfighting domain in any future conflict, and that counterspace weapons would pose a significant threat to the Pentagon's on-orbit assets used for intelligence, surveillance and reconnaissance (ISR), communications, positioning, navigation and timing (PNT), and other critical missions.
In particular, a 2022 report from the Defense Intelligence Agency highlighted that China has developed capabilities that could damage satellites, including powerful ground-based laser weapons and missiles.
Miller also pointed to China's tests of a fractional orbital bombardment system carrying a nuclear-capable hypersonic glide vehicle as a testament to the militarization of the space domain. If executed correctly, the weapon would fly into space in low-Earth orbit before reentering the atmosphere to attack its target
"Frankly, the difficulty in countering a threat like that and the potential risks associated with that — I think that opened a lot of people's eyes," he said.
The Space Force is currently at a critical transformational point since its establishment in 2019, according to Miller. Whereas the service's first three years were about establishing the Space Force's foundation, now it is focused on becoming a "warfighting Space Force," he said.
"There's been a significant change in the narrative and a significant change in the resourcing in the Space Force just over the last three years," Miller said. "I think we're on the right track to get there, but we've got to move in a few key areas in particular. And I think these next two years will be significantly consequential in telling us if we're going to get there or not."
While the service has been forthcoming about some of its data collection and defensive capabilities, it's been relatively tight-lipped about its own offensive counterspace capabilities. During a Senate Appropriations defense subcommittee in April, Chief of Space Operations Gen. Chance Saltzman told lawmakers that he expected the Space Force to have an on-orbit capability that would enable the service to "compete in full-spectrum operations."
When asked what Space Force needs in order to give options to leaders in the event of an attack on U.S. space-based assets, Miller pointed to three tenets in Saltzman's three-part "Competitive Endurance" framework to deter and defeat aggression. The tenets focus on bolstering the service's space domain awareness and resilience, as well as engaging in responsible counterspace activities.
"We have to get about the process and the prospects of — from multiple domains, not just the space domain — providing capability to find, fix and deny any adversary capability to find and target U.S. forces or allied forces," Miller said. "That is something that in this transition … from legacy architecture to a warfighting force, that is where the nation is expecting us to go."