Northern Edge exercise becomes test field for prototypes from DOD's Rapid Defense Experimentation Reserve  
Technologies associated with RDER are deploying as part of the joint training exercise series.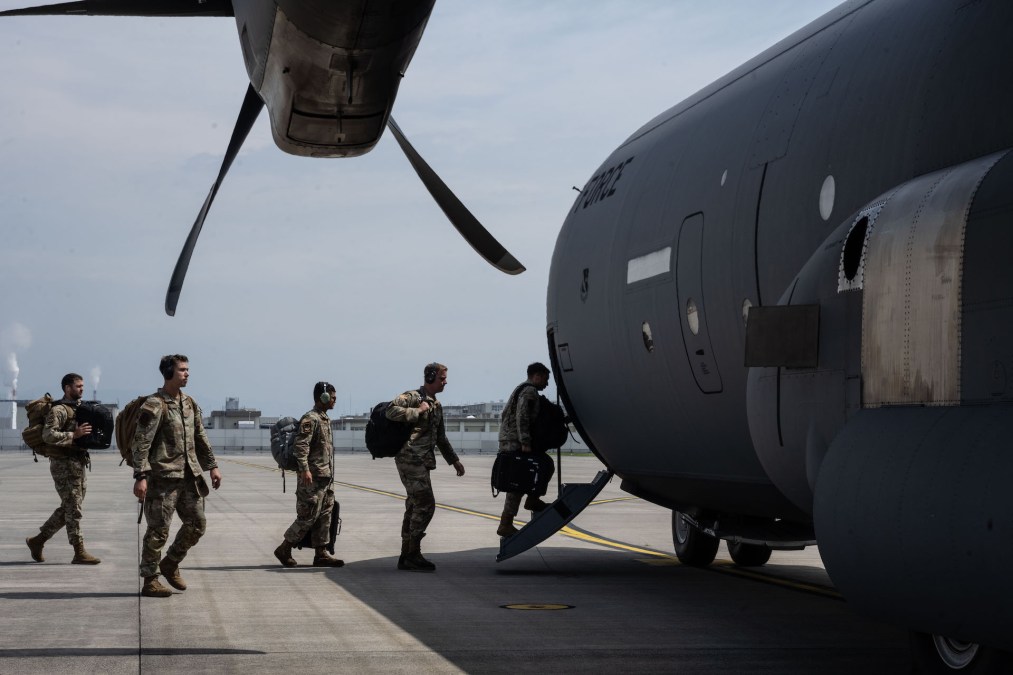 Prototypes associated with the Pentagon's Rapid Defense Experimentation Reserve (RDER) are deploying as part of the Northern Edge joint training exercise series that unfolds biannually, Undersecretary of Defense for Research and Engineering Heidi Shyu said on Wednesday.
Via RDER, the Defense Department is funding various technology prototypes — that notably fill capability gaps identified by combatant commanders, the Joint Staff and the services — at an accelerated pace. The Pentagon is investing hundreds of millions to back the nascent effort, with the ultimate aim of fielding new tech that can meet the needs of military personnel much faster than it notoriously has.
"We're taking the lessons learned from [the war in] Ukraine and we are incorporating that into our strategy in the next highly contested fight. One of the things that we have been doing, which we don't talk about too much publicly, is incorporating those lessons in terms of what we need to drive in terms of the technology and how we can leverage the commercial side. And one of the key things that we're doing is a Rapid Defense Experimentation Reserve," Shyu said during a panel at the Aspen Security Summit.
She explained that the RDER team recently planned out a precise scenario chosen by Defense Secretary Lloyd Austin, then worked closely with the Joint Staff and combatant commanders to determine the specific capabilities that would be required to fight in that particular scenario.
Officials then pinpointed companies that were delivering such technologies that were "already at a prototype stage" and ripe for experimentation, and hosted an industry day to connect the businesses with representatives from all parts of the military. Shyu said more than 500 people attended the event.
The RDER team and their military stakeholders selected some of the top solutions from there. "And in the May time frame, we leveraged the National Guard to literally conduct a week-long experimentation, and we provided feedback to the small companies" regarding their products, she explained.
"All that equipment is going to a Northern Edge exercise," Shyu continued. And "from that exercise, this fall" her team will create a list of all the top technologies demonstrated that make sense for expedited fielding.
Northern Edge is a massive event that happens twice a year — usually around Alaska — where assets and service members from across the military branches operate in a realistic threat environment. The second event in the 2023 series, which is ongoing and will wrap up July 21, marks the first time it's unfolding in other areas around the Pacific region. Shyu did not detail which of the exercises this year involved RDER prototype deployments.
Still, at the Aspen summit she also confirmed that she's been working with Undersecretary of Defense for Acquisition and Sustainment Bill LaPlante to generate "a number of rapid acceleration processes" as pathways to procure and fully field the best of the tech.
Shyu did not specify any of the technology focus areas the prototypes fit into, but in the past she has pointed to using RDER for resilient communications, joint command and control, contested logistics and "asymmetric" military capabilities.
"There's one [prototype that a Marine recently] tested out. He said, 'This is fantastic. I absolutely need this. I'm going to deploy.' … He wouldn't give us back the prototype. He literally took it and deployed with it. So that tells me that it's great. There's a demand signal for the product," Shyu said.