Joint fires, ally integration will take center stage in next 'global information dominance' experiment
A senior official said the next GIDE wargames will support the upcoming Bold Quest 2023 event, with joint force participation.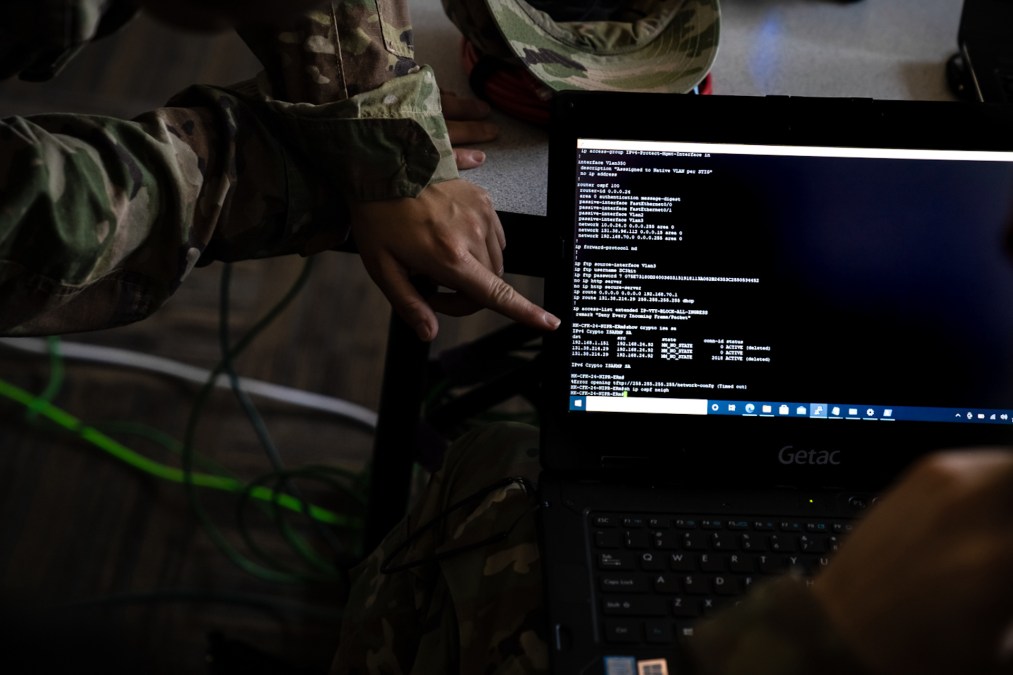 In the next iteration of its Global Information Dominance Experiments (GIDE), the Defense Department wants to focus on improving its joint fires network capabilities in U.S. Indo-Pacific Command and smooth out any data-sharing issues with its allies and partners.
Now led by the nascent Chief Digital and Artificial Intelligence Office (CDAO), the GIDE projects are broadly intended to test, optimize and integrate the department's data systems with artificial intelligence. The overall goal is to support the Pentagon's Joint All-Domain Command and Control (JADC2) initiatives, which aim to connect all of the services' sensors, shooters and data under a single network.
After looking at generative AI models and other technology in GIDE 6, the next iteration of wargames will be "very focused on Indo-Pacom and the joint fires network … and that will also have an allies components to it, with folks like the Australians, the Japanese and so on," Greg Little, the CDAO's deputy officer, said Wednesday at the annual JADC2 Warfare Symposium hosted by the National Defense Industrial Association.
Little noted that GIDE 7 — slated to occur within the next three months — will also support the upcoming Bold Quest 2023. The joint force event is a capability demonstration and assessment of digital interoperability across the Pentagon, as well as with allies and partners, in support of JADC2.
Indo-Pacific Command previously has already participated in GIDE 6 with a focus on leveraging datasets and AI to address adversary activity in the region. But comments from Little and other leaders at the CDAO have hinted that the combatant command will be taking a more central role in future experiments.
The Defense Department has begun putting additional emphasis on integrating its allies and partners into its command-and-control modernization efforts and now often refers to it as CJADC2, with the C standing for "combined" and representing an international coalition.
As part of GIDE 7, Little said the CDAO wants to tackle data-sharing challenges between the United States and its allies and partners, as well as any associated bureaucratic barriers.
"So, if there's a policy issue with sharing data with the Five Eyes [alliance members], how do we actually measure how quickly we can resolve the policy issue?" he said. The goal is to obtain "muscle memory" of the process so that, in the event of a real-life military operation, data sharing across borders would be seamless, he added.
Little pointed to a recent distinguished visitors day with allies and partners, where they were able to have operators leveraging various intelligence and operational data on a single screen. He underscored the value of being able to cross reference data — noting that operators were able to deconflict and augment their capabilities for more effective responses to events.
The GIDE wargames are already taking a "very globally integrated" approach to digitizing workflows and parsing out how the Defense Department should link capabilities at the strategic operational level with the services at the tactical level, Little said. The CDAO wants to take the capabilities experimented with during GIDE and deploy them to warfighters every 90 days, he noted.
Capability from GIDE 6 has been left behind for continued for use, according to Little, who is departing from his role at the end of July for Palantir.