SOCOM hunting for more flexible IT, comms gear for souped-up commercial vehicles
Special Operations Command and SOFWERX are looking for new technologies for the Non-Standard Commercial Vehicles (NSCV) program.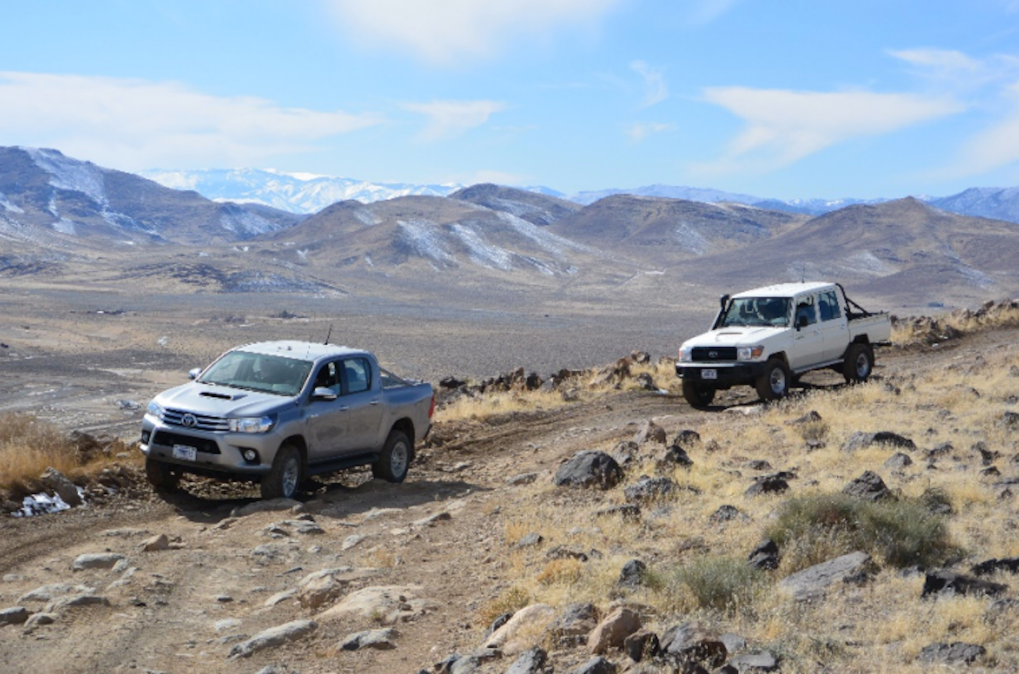 U.S. commandos need new information technology and communications equipment for their non-standard commercial vehicles. And Special Operations Command is asking industry, academia and government labs to come forward with potential solutions.
SOCOM and the SOFWERX innovation hub — which is focused on solving special operations forces' toughest problems — will be hosting a series of events for program executive office SOF Warrior as they hunt for new technology for the Non-Standard Commercial Vehicles (NSCV) program.
America's most elite warriors sometimes use a variety of souped-up commercial trucks when they want to keep a low profile at overseas operating locations.
"Over time, competing and emerging requirements have driven IT and Comms kits to increase in complexity and cost at the trade-off of Special Operations Forces (SOF) mission flexibility, driving the need to develop an updated strategy and identify new, novel solutions," according to a special notice released on Sam.gov on Tuesday.
Currently, the command must deploy "tiger teams" to upgrade vehicles' command, control, communications, intelligence, surveillance and reconnaissance equipment overseas. But that is expected to be more challenging when troops are deployed in contested environments that are harder for engineers and others to access than the areas where the United States' most elite warriors have been operating in recent decades.
"As radios, amplifiers and other technologies have evolved over the years, limiting factors and trade-space have made it difficult to adapt mission capability in the field … In future conflicts, [SOCOM] will need the ability to deploy new technology insertion packages in semi-permissive or contested environments," per the special notice.
Program managers for the family of special operations vehicles want commandos to be able to deploy and adapt technologies overseas "through new deployment strategies and configuration control mechanisms," and they are on the hunt for "interface control strategies and/or material solutions that enable technology updates in contested or denied areas of operation."
Additionally, the command expects SOF will increasingly rely on variety of foreign-made vehicles for the NSCV program rather than vehicles manufactured in the U.S. That will increase the need for IT, communications equipment and other tools that can be more easily swapped out and transferred to other platforms.
"The portability of technology packages/kits between vehicle classes and types will be critical to mission success," according to the special notice.
As part of a multi-phase engagement, on Aug. 30 SOFWERX will host a collaboration event for vendors and officials discuss Special Operations Command's needs for its family of vehicles. The deadline for organizations to request permission to attend is Aug. 14.
In late September and early October, innovators will be able to submit their technologies for SOCOM review. The command will later make a down-select from those submissions and invite chosen vendors to an assessment event slated for November where they can demonstrate and pitch their capabilities.
Positive evaluations from a SOCOM panel could quickly lead to negotiations for awards, which may include other transaction agreements for prototyping — with the possibility of follow-on production agreements — procurement for experimental purposes, cooperative research-and-development agreements, a Federal Acquisition Regulation-based contract, or other types of awards, according to the special notice.