Army may procure multiple variants of LASSO kamikaze drones to boost production capacity, acquisition chief says
Drones from the Low Altitude Stalking and Strike Ordnance initiative are expected to be able to destroy armored vehicles.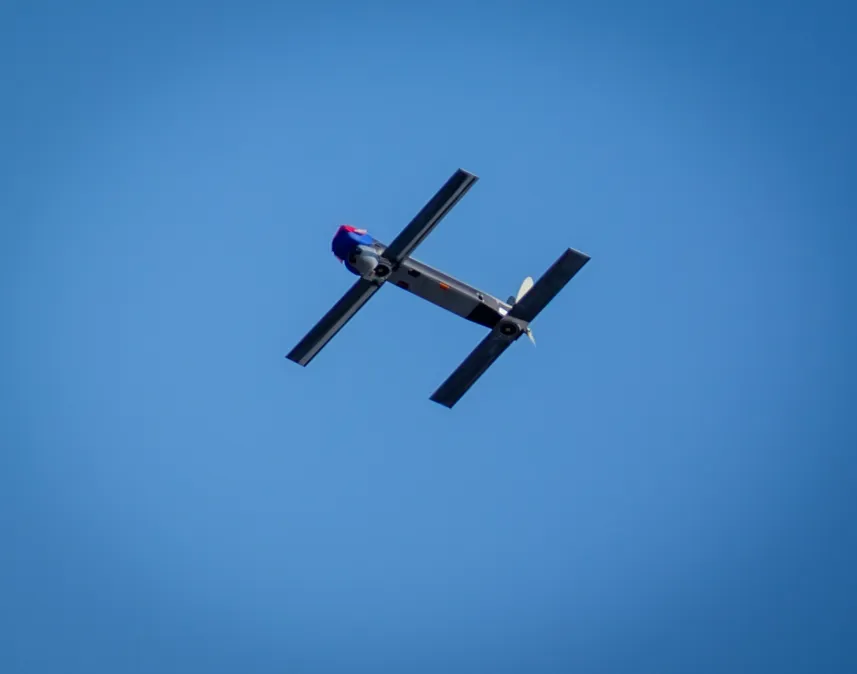 The Army is pursuing new kamikaze drones for its LASSO program, and the service may look to multiple vendors to meet its needs, acquisition chief Doug Bush suggested during a meeting with reporters on Monday.
The so-called Low Altitude Stalking and Strike Ordnance initiative is being led by project manager soldier warrior and product manager soldier precision targeting devices under Program Executive Office Soldier.
"LASSO is a man-portable, tube-launched, lethal payload munition, unmanned aerial system. It includes electrical optical /infrared sensor, precision flight control, and the ability to fly, track and engage non-line-of-sight targets and armored vehicles with precision lethal fires," according to an Army release issued last month.
The service is currently using an "urgent capability acquisition pathway" with the aim of quickly delivering the new capability to infantry brigade combat teams. But the Maneuver Capability Development and Integration Directorate is also working on an "enduring requirement" to support a future program of record, per the release.
The effort comes as Pentagon officials are watching what's happening in the Ukraine-Russia war, where both sides are widely deploying unmanned aerial systems. The Biden administration has committed large quantities of kamikaze drones — also known as one-way attack UAS or loitering munitions — and other systems to Ukraine as part of security assistance packages to help Kyiv in its fight against Russian invaders.
According to a Defense Department fact sheet, the systems include Switchblade and Phoenix Ghost kamikaze drones, as well as the CyberLux K8, Altius-600, Jump-20, Puma, Scan Eagle, Penguin, and "Hornet" UAS (which is reportedly the Black Hornet nano drone).
"On the UAS side, I think in some cases, yes, what we're sending to Ukraine are also going to fit into our future [acquisition] plans. So, we are initiating a new program — the acronym is LASSO — to provide infantry units primarily with a loitering attack munition. We are though going to take a competitive approach. So, I think early increments of that might be some of the things that have been sent to Ukraine. But there's a lot of companies in this space, so we're going to leverage competition as well as maybe having more than one version so we can have more production capacity," Assistant Secretary of the Army for Acquisition, Logistics and Technology Doug Bush told DefenseScoop and other reporters during a media roundtable at the Pentagon on Monday.
"So yes, there is probably some overlap between what we're sending [to Ukraine] and what we're going to buy ourselves," he added.
The service is also keen on acquiring a variety of counter-drone technologies to defend against adversaries' systems.
"On counter-UAS, I think we've been buying systems quite extensively, both for fixed site and mobile sets. A lot of that equipment is — we're confident in it because of how it's done in the Middle East. Frankly, that's where they've seen the most action. Some of that … is going to Ukraine. Also, though, we've seen some very innovative work from the defense industry on some very low cost, low-tech approaches to counter-UAS that have gone to Ukraine that are quite promising," Bush said.
The Army and the Pentagon's Joint Counter-small UAS Office (JCO) are spearheading efforts to tackle the challenge posed by drones on the smaller end of the spectrum, working with industry to experiment with systems and helping develop requirements.
They are "doing a good job of seeing the landscape. And I think all that will inform, yes, a broad push to invest more in both unmanned aircraft systems, but also counter-UAS. The war [in Ukraine] is showing how much they're here and are affecting the war every day. I think you can see it in videos every day. So … we have to keep up," Bush said.
Not all counter-drone tech needs to be a high-end capability, he noted.
"Ukraine has been able to combine in some cases just machine guns — high caliber, you know, large caliber machine guns — with some night vision equipment into something pretty effective when it's cued by a sensor," he said.
However, to take out some of the larger, more sophisticated drones in the Group 3 category, such as the type of Iranian-made kamikaze drones that the Russians are using in Ukraine, more expensive missile systems are needed, according to Bush.
The Army is also interested in electronic warfare tools to defeat enemy UAS, particularly smaller drones.
"Electronic warfare is proving highly effective in Ukraine against those on both sides. So, we should learn from that," Bush said.
The push for new EW capabilities is part of a broader modernization effort across the Army.
"With all of our weapons, we are constantly having to update them to account for … in this case, enemy jamming capability. And that's ongoing and we are taking lessons from what we are seeing in Ukraine. More to the point, what we're seeing reinforces the Army's commitment. We've got the programs underway," he noted, including the TLS-BCT and TLS-EAB.
The service is trying to revamp its EW arsenal after divesting much of its equipment after the Cold War ended.
The Army is "fundamentally reinvesting in rebuilding our tactical electronic warfare capability after that largely left the force over the last 20 years. So, it adds to the urgency of those programs. They're on track, I feel good about them. But certainly, what we're seeing in Ukraine is adding to that urgency to get those going," Bush said.