Biotech industry could face more CFIUS scrutiny
The Pentagon's 2023 Biodefense Posture Review recommended that the department more effectively communicate the risks posed by specific foreign investments.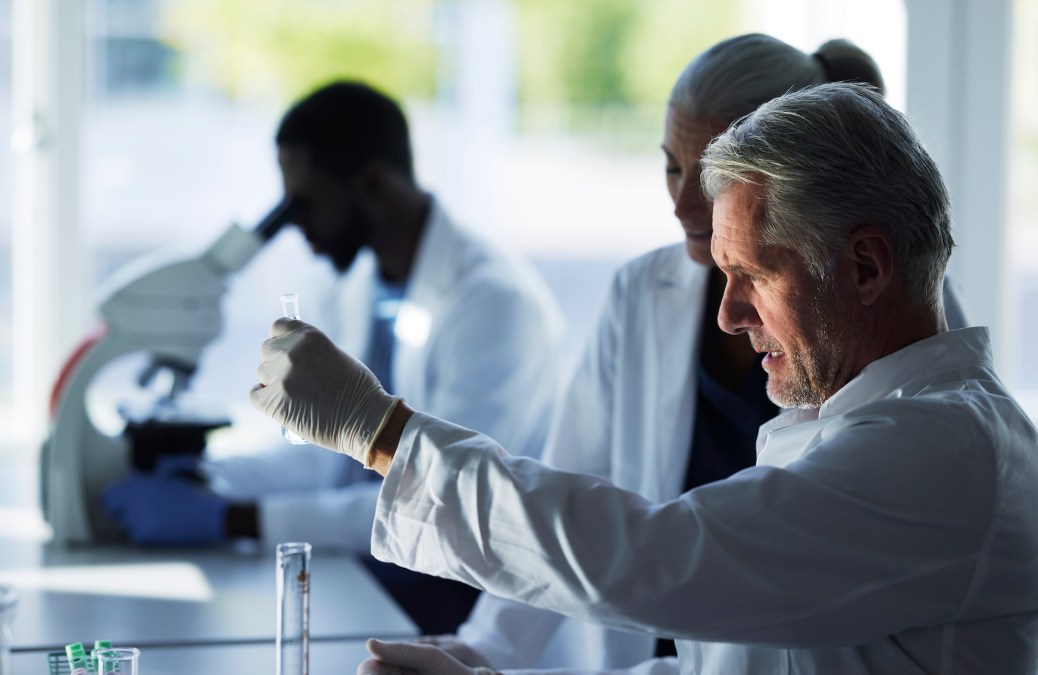 The Department of Defense may soon be raising more red flags to the Committee on Foreign Investment in the United States that could affect the biotechnology industry.
The Pentagon's 2023 Biodefense Posture Review, released Thursday, recommends that the department perform more robust assessments of the potential risks posed by particular non-U.S. entities seeking to buy their way into American biotech firms.
"To reduce national security concerns in the biodefense industrial base, DoD could improve assessment of CFIUS cases to more effectively communicate the risks posed by specific foreign investments," the document states.
CFIUS is an interagency panel that conducts national security reviews of foreign direct investment into U.S. firms under its purview.
"CFIUS reviews foreign mergers and acquisitions of U.S. companies to ensure that the foreign ownership of a U.S. company does not impair national security. CFIUS also has the authority to enter into national security mitigation agreements with the companies it reviews; these agreements allow CFIUS to reduce specific national security risk on a case-by-case basis. Additionally, CFIUS may prevent the investment or acquisition of a company through a referral process to the President. CFIUS presents a key avenue to share national security concerns with interagency partners and to solidify protection of domestic industries and the broader bioeconomy," the Pentagon's new biodefense posture review noted.
Among the items on the list of additional actions that the department can take to ensure the robustness of the industrial base and supply chains is to "effectively conduct relevant CFIUS case reviews involving the biodefense and biotechnology sectors," according to the report, which was signed off by Deputy Secretary of Defense Kathleen Hicks.
The posture review and its CFIUS-related recommendations came amid broader U.S. government concerns that strategic and economic competitors such as China could gain critical know-how and resources that would undermine national security, including "dual-use" technologies with both commercial and military applications.
The document specifically mentions China as a nation of concern, among others, noting that Beijing's biotech research and activities have potential dual-use applications.
Emerging technologies hold promise and potential peril when it comes to biotech, according to the Pentagon.
"New technologies, such as big data, artificial intelligence, and genomic modification, have the potential to significantly influence the chemical, biological, radiological, and nuclear (CBRN) environment. Such technologies simultaneously offer the prospect for more effective, resilient, and cost-efficient military and civilian solutions while also representing potential new threats from state and non-state actors," the review states.
It continues: "The same biological and chemical science advancements created to develop life-saving medical countermeasures could also be used by potential adversaries to develop new or enhanced agents. Technologies intended to reduce testing and production inefficiencies, such as biofoundaries and additive manufacturing, create opportunities to reduce the development footprint and increase the number of proliferation pathways available to malign actors. In this way, emerging and disruptive technologies present both risks and opportunities to the United States, its allies, and partners."
Naturally occurring diseases — not manmade or weaponized ones — are the most likely infectious disease threats that deployed U.S. military forces might encounter, the posture review noted. However, it also highlighted the possibility of accidental or intentional releases of dangerous pathogens or agents.
Tools such as CFIUS, among other measures, could help thwart the militarization of biothreats, the report suggests.
"Reinforcement of international norms, the Committee on Foreign Investment in the United States (CFIUS) process, export controls, information security, and cybersecurity (protection against loss of critical data, capabilities, or intellectual property) will all work to slow and obstruct adversary bioweapon programs," the document states.