Space Development Agency awards $1.5B for future tranche of global communications satellites
Lockheed Martin and Northrop Grumman will each build and operate 36 satellites for SDA's Tranche 2 transport layer.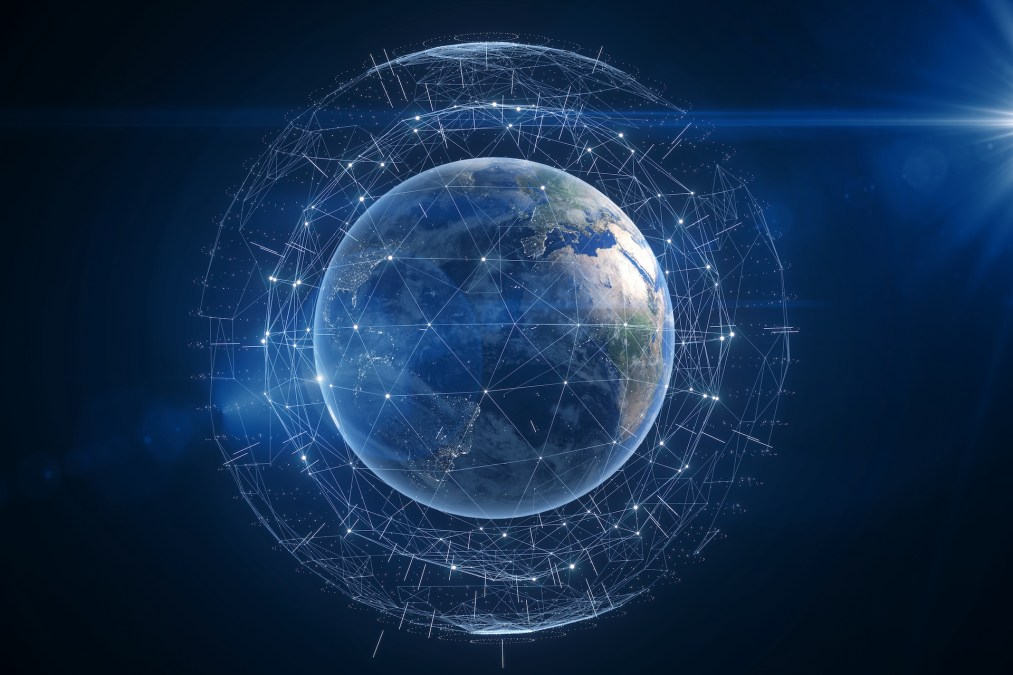 Lockheed Martin and Northrop Grumman will build and operate 72 satellites for the Space Development Agency's Beta variant of its Tranche 2 transport layer, the agency announced Monday.
Under the prototype agreements, Lockheed Martin and Northrop Grumman will each provide 36 spacecraft for the SDA's Proliferated Warfighter Space Architecture (PWSA). The Tranche 2 transport layer will eventually consist of 216 satellites that enable global communications capabilities for the U.S. military.
The agreements are worth a combined total of $1.5 billion, according to SDA. Lockheed Martin announced it received approximately $816 million for its 36 satellites, while Northrop Grumman received $733 million.
The agency aims to begin its year-long monthly launch campaign for the Tranche 2 transport layer satellites in September 2026, according to the SDA release.
The PWSA is expected to include hundreds of spacecraft in low-Earth orbit that carry critical technologies for satellite communications, data transport, missile warning and missile tracking.
The transport layer is considered a key piece to achieving Joint All-Domain Command and Control (JADC2), the Pentagon-wide effort to connect all of the services' sensors and shooters under a single network. The satellites will enable "low-latency data transport, sensor-to-shooter connectivity and tactical satellite communication (TACSATCOM) direct to platform," an SDA release stated.
The agency launched its first batch of 10 satellites known as Tranche 0 in April, and aims to launch the remaining systems in the fall. After demonstrations for Tranche 0, SDA plans to begin launching the Tranche 1 constellation — which will be the first operational tranche — in September 2024. Those satellites will begin providing capabilities to warfighters in 2025.
Both Lockheed Martin and Northrop Grumman, as well as York Space Systems, were previously contracted to build and operate the Tranche 1 transport layer of satellites. Lockheed Martin also provided 10 satellites for the Tranche 0 transport layer.
While the transport layer in Tranche 1 will give warfighters regional communications, Tranche 2 will augment those capabilities and form a communications network that provides resilient and fast data transport capabilities from anywhere in the world, SDA Director David Tournear said in April at the Mitchell Institute's Space Power Forum.
"Tranche 2 brings global persistence for all our capabilities in Tranche 1 and adds advanced tactical data links and future proliferated missions. The Beta variant of the Tranche 2 Transport Layer vehicles are similar to Tranche 1 Transport Layer vehicles while also integrating advanced tactical communication technology demonstrated by the Tranche 1 Development and Experimentation System (T1DES)," Tournear said Monday in a statement.
According to SDA's solicitation for the Beta instantiation, the agency was looking for satellites that could provide advanced communications and data transfer in low-Earth orbit via S-Band, Ultra High Frequency Satellite Communications and Integrated Broadcast Service links.
Along with the Beta satellite variants, SDA will award contracts for additional Alpha and Gamma variants that together will form the Tranche 2 transport layer. The agency released a solicitation for the Alpha variants in July, which will include payloads and subsystems for optical cross-links, Ka-band, Link-16 and onboard battle management processing.
The Gamma variant will be similar to the Beta satellites, with additional requirements for advanced waveforms, Tournear said in April.