Hicks unveils DOD's new 'Replicator' initiative to counter China via autonomous tech
The Pentagon plans to field thousands of autonomous systems — like uncrewed aircraft and underwater drones — in the next two years or less.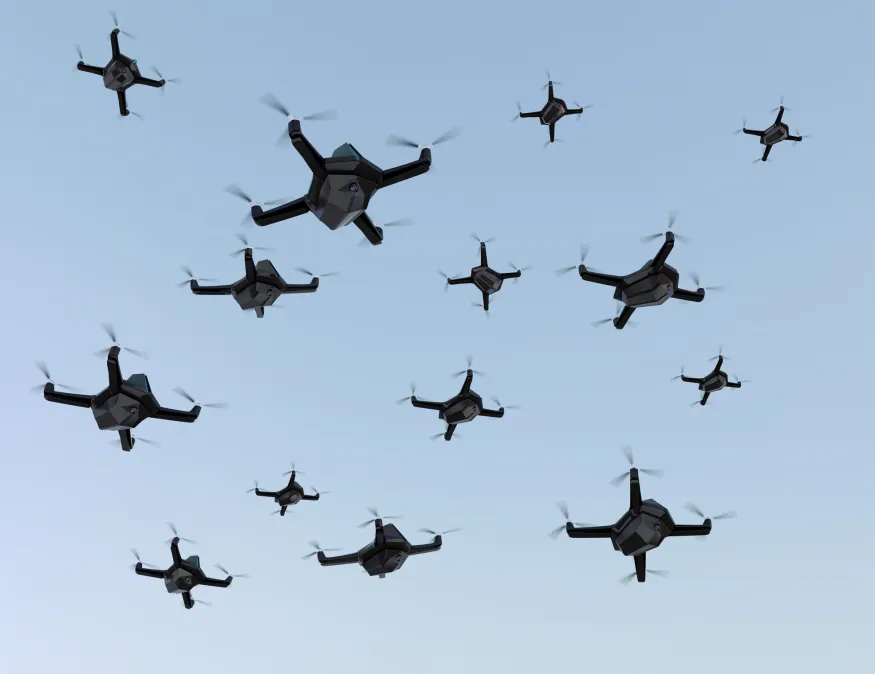 The Pentagon plans to field thousands of autonomous systems — like uncrewed aircraft and underwater drones — in the next two years or less, as part of an initiative to use robotic platforms, commercial technologies and other innovations to offset China's massive, ongoing military buildup.
Deputy Defense Secretary Kathleen Hicks briefly unveiled the vision for this new effort, called Replicator, during her opening keynote at the NDIA Emerging Technologies for Defense Conference and expo on Monday.
"Replicator is meant to help us overcome the [People's Republic of China]'s biggest advantage, which is mass. More ships, more missiles, more people," Hicks said.
"To stay ahead, we're going to create a new state of the art … leveraging attritable, autonomous systems in all domains — which are less expensive, put fewer people in the line of fire, and can be changed, updated, or improved with substantially shorter lead times. We'll counter the [People's Liberation Army]'s mass with mass of our own, but ours will be harder to plan for, harder to hit, and harder to beat. With smart people, smart concepts, and smart technology, our military will be more nimble, with uplift and urgency from the commercial sector," she explained.
Notably, Hicks will oversee the initiative — a sign that it's a top priority for the Pentagon — alongside Vice Chairman of the Joint Chiefs of Staff Adm. Christopher Grady. And it will be supported by Doug Beck, the director of the Silicon Valley-headquartered Defense Innovation Unit that's tasked with connecting DOD components with commercial companies and technology hubs.
Multiple U.S. military components have already been investing in, experimenting with and deploying uncrewed air, land and maritime systems. Meanwhile, the war in Ukraine is also demonstrating how emerging technologies, such as kamikaze drones and commercial space-based capabilities, can perform as a vital complement to traditional weapons capabilities.
But China has also been moving with determination, Hicks noted, to "build a modern military, carefully crafting it to blunt the operational advantages we've enjoyed for decades."
"So, now is the time to take all-domain, attritable autonomy to the next level: to produce and deliver capabilities to warfighters at the volume and velocity required to deter aggression, or win if we're forced to fight," she said.
"Since we need to break through barriers and catalyze change with urgency, we've set a big goal for Replicator: to field attritable autonomous systems at a scale of multiple thousands, in multiple domains, within the next 18 to 24 months. And the 'replication' won't just be happening from a production standpoint. We'll also aim to replicate and inculcate how we will achieve that goal, so we can scale whatever's relevant in the future again and again and again," she added.
On this path, the Pentagon will continue to benefit from high-end platforms that are large, expensive and fielded in smaller quantities. "But Replicator will galvanize progress in the too-slow shift of U.S. military innovation to leverage platforms that are small, smart, cheap, and many," Hicks said.
She confirmed that these capabilities will be developed and fielded in line with DOD's "responsible" and ethical approach to artificial intelligence and autonomous systems.
However, during her speech she did not provide many other details regarding how this fresh acceleration initiative will be funded or carried out in the near term.
"We'll spell out the details and Replicator in the coming weeks … [but] we're going to be cagey in terms of what we want to share" publicly because the DOD doesn't want to reveal its cards to China, she said during a Q&A at the conference.
She noted that the Pentagon will work closely with Adm. John Aquilino, the commander of U.S. Indo-Pacific Command, and other combatant commanders to address their operational challenges.
"We think we got the production capability going. We have a lot of work going on [with these technologies] across the department. This is really about unifying those efforts and scaling them up," Hicks said.