Senior DOD official on creating an independent cyber service: 'Be careful what you wish for'
The Pentagon is studying the prospect of an independent cyber service versus the current structure to understand the pros and cons of each model.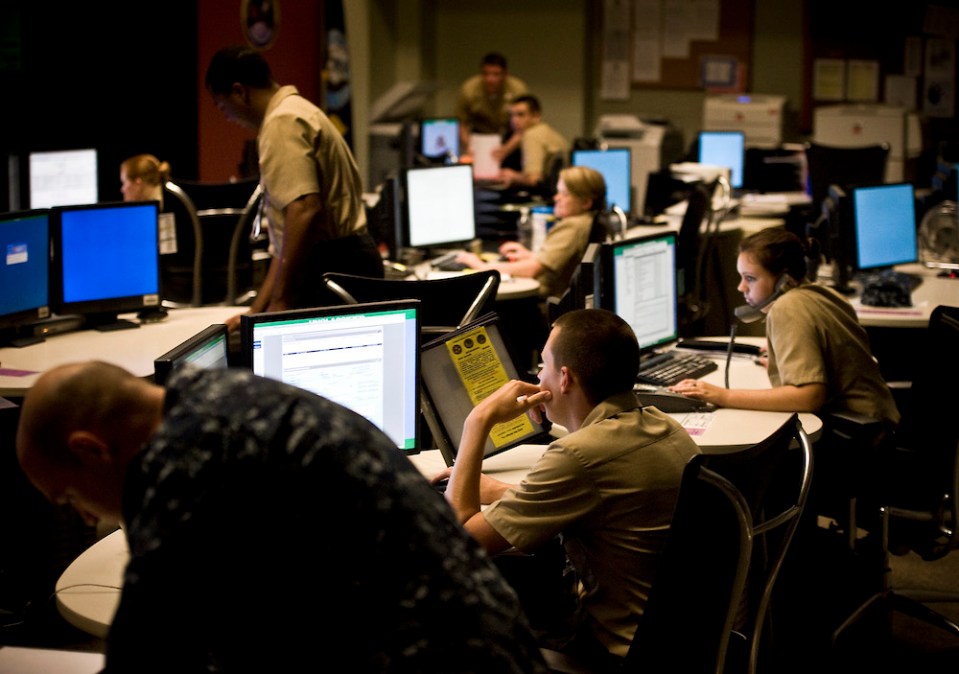 As Congress has asked the Pentagon to study the prospect of an independent cyber service — and the Senate is asking for an independent study of the issue — one senior official is cautioning that such an approach might not remedy issues with the force.
"For people who think the cyber service is the answer to our current challenges in cyber personnel management, be careful what you wish for," Mieke Eoyang, deputy assistant secretary of defense for cyber policy, told reporters Friday at a Defense Writers Group meeting.
Some inside and outside government have been advocating for a separate cyber force or branch akin to the Army, Navy, Marine Corps, Air Force and Space Force.
Currently, each of the services are responsible for providing a set number of personnel and teams to U.S. Cyber Command through the joint cyber mission force.
Proponents of an independent cyber service argue the cyber operators have no distinct identity — as they are still members of their respective services — there are readiness issues associated with each service resourcing their cyber contributions differently, lexicon and pay scales are different for the members of each service, and the command-and-control structures are confusing.
Eoyang said the Pentagon is studying the issue, as part of congressional direction in last year's defense policy bill, to examine the current cyber enterprise, look into how the services should man, train and equip for cyber, ponder if a single military service should be responsible for basic, intermediate and advanced cyber training of the cyber mission force, and determine if the DOD should create a separate service.
Given congressional frustration that the department has not fulfilled that yet, the Senate Armed Services Committee has passed a provision in its annual defense policy bill for an independent assessment of creating a cyber service or cyber force. That still must be conferenced with members of the House and signed by the president to become law.
"We're going to study the question and we've been directed to do that, as you know, we have this [National Defense Authorization Act section] 1533 study, which tells us to look at our model and current and alternate models. We'll certainly look at the question. We already have an effort underway to do that," Eoyang said.
One of the arguments for a cyber service is that it will allow a singular organization to be focused solely on the manning, training and equipping of cyber forces. But Eoyang said she isn't sure that an independent service would solve those issues.
"A cyber service might have some benefits in ease of administrative management, but we have a variety of services in the military services in the Department of Defense who perform a variety of missions. Those missions are enabled by technologies that are particular to those mission sets. Having a cyber service that is divorced from those particular mission sets may pose some challenges in understanding the warfighting needs of the services to provide cyber to enable that fight," she said.
"We need to understand what the pros and cons are. There are certainly challenges to managing a career field that spans multiple services. There are challenges to jointness … The question is, which set of problems are we willing to live with and taking a look at all these things to understand that better before we throw out what we have in favor of something else or decide actually what we have needs to be fixed or there's something else completely," she added.
Opponents of a cyber service have suggested there hasn't been enough time to prove out the existing model. Cybercom is slated to gain enhanced budget authority in October pending a passed budget by Congress, which officials say will provide greater oversight of the services and teams to improve readiness.
The three officials nominated to lead the Army, Air Force and Navy were all asked about how they'll seek to address readiness concerns of the cyber mission force during their confirmation hearings this summer. Each recognized problems and committed to addressing them.