Pentagon's newly elevated Innovation Steering Group preps for first Replicator event
DefenseScoop obtained a memorandum that charters the Deputy's Innovation Steering Group to "rapidly evaluate, identify, and execute innovative solutions for key operational problems facing the Joint Force in under 18 months."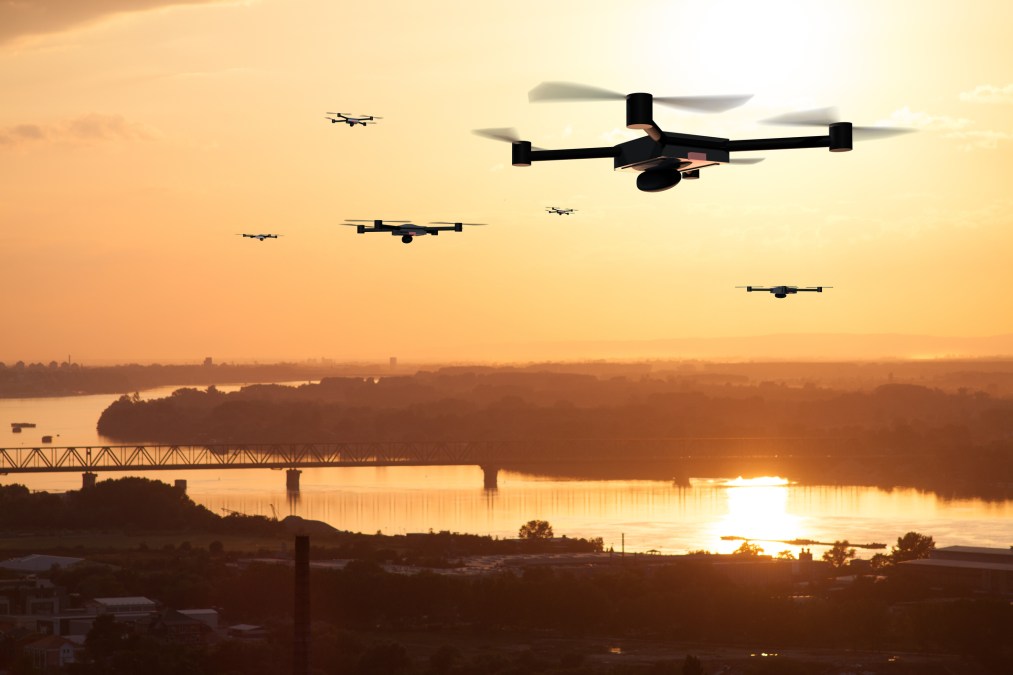 Over the next year and a half, the Pentagon's new Replicator initiative — the ambitious, in-the-works plan to help the U.S. military deter China by fielding thousands of autonomous systems at scale in various domains — is envisioned to materialize via the Deputy's Innovation Steering Group (DISG).
That recent elevated group is set to host its first, government-only launch event associated with the pursuit this week, DefenseScoop confirmed Monday.
Since Deputy Defense Secretary Kathleen Hicks first announced Replicator on Aug. 28, questions have continued to surface about exactly how this effort to offset China's military buildup through the accelerated production of drone technologies will be funded and implemented across the Defense Department's sprawling enterprise.
DefenseScoop obtained a memorandum — signed by Hicks, and dated Aug. 28 — that broadly defines the DISG's responsibilities and overarching mission to "rapidly evaluate, identify, and execute innovative solutions for key operational problems facing the Joint Force in under 18 months." The document, chartering the steering group, was delivered to senior Pentagon leadership, chiefs of the combatant commands, and other senior department officials and field activity directors last month but has not been publicly released to date.
While the steering group was first formed by the Under Secretary of Defense for Research and Engineering in 2021, Hicks in the memo last month consolidated and elevated it to report directly to her.
In that five-page memo, Hicks wrote that DISG will focus on "joint operational gaps that the services are not fully resourcing that need deliberate attention inside the Future Years Defense Program (FYDP) and address a combatant command (CCMD) problem." Notably, she emphasizes that only one operational gap will be prioritized at a time every 18 months.
"The DISG and its supporting forum, the Defense Innovation Working Group (DIWG) will have relentless commitment to staying focused on the single overarching topic," she wrote.
DIWG is chaired by Defense Innovation Unit chief Doug Beck.
"DIU will serve as the primary staffing element of the DIWG" and the DOD's Chief Digital and Artificial Intelligence Office (CDAO) "will provide a data analytics platform to support the DISG, as appropriate," Hicks directed in the memo.
Though the notice does not explicitly mention Replicator by name, in response to questions from DefenseScoop, a Pentagon spokesperson confirmed that the new initiative will be the initial "gap" — or main project — the DISG tackles.
The official further confirmed that those leading the group — Hicks, Beck and Vice Chairman of the Joint Chiefs of Staff Adm. Christopher Grady — are planning to host a kickoff event Thursday for members of the government and military who will support the tech-accelerating effort.
Personnel representing each of the services and Pentagon components are expected to attend, the spokesperson said, without sharing any further details about how Replicator will come to fruition through the DISG.
The steering group is anticipated to meet at least every quarter, while the working group will engage on a more frequent cadence.
"In its first evolution, the DISG will focus on advancing rapid solutions to key operational problems where leveraging commercial technologies and non-traditional scaling approaches can complement more traditional capability development and acquisition pathways. DISG-driven solutions may or may not become programs of record (POR) transitioning to traditional acquisition pathways, and may include new operational concepts or related activities," the document states.