NSA opening AI Security Center
The new center will reside within the Cybersecurity Collaboration Center.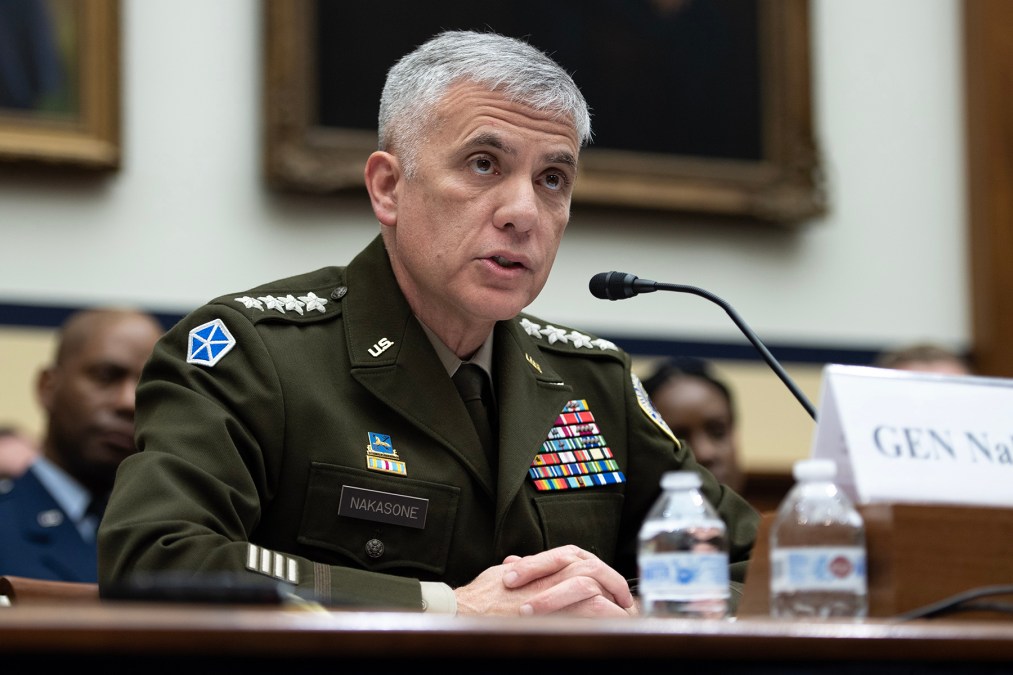 The National Security Agency will be establishing an Artificial Intelligence Security Center, its director announced Thursday.
The center will reside within NSA's Cybersecurity Collaboration Center, an unclassified facility outside NSA's gates designed to bolster the security of the defense industrial base, and is designed to help maintain the U.S.'s global edge in AI and ensure malicious foreign actors can't pilfer American AI capabilities.
"The AI Security Center will become NSA's focal point for leveraging foreign intelligence insights, contributing to the development of best practices, guidelines, principles, evaluation methodology and risk frameworks for AI security with an end goal of promoting the secure development, integration and adoption of AI capabilities within our national security systems and our defense industrial base," Gen. Paul Nakasone, director of the NSA, said at a National Press Club event Thursday. "The AI Security Center will also help the industry understand the threats against their intellectual property and collaborate to help prevent and eradicate threats. The AI Security Center will work closely with U.S. industry, national labs, academia, across the IC and Department of Defense and select foreign partners."
In response to congressional direction, the NSA recently concluded an in-depth AI study.
One of the key findings, Nakasone said, was a need for AI security. This is squarely within the NSA's lane as the national manager for national security systems and support to the defense industrial base.
"AI security is about protecting AI systems from learning, doing and revealing the wrong thing. It is a set of practices to protect AI systems and life cycles from digital attacks, theft and damage," Nakasone said. "National security system owners and the defense industrial base are increasingly acquiring, developing and integrating AI capabilities into defense systems, cybersecurity and mission capabilities. Concurrently, adversaries are moving quickly to develop and apply their own AI and we anticipate they will begin to explore and exploit vulnerabilities in U.S. and allied AI systems … We must build a robust understanding of AI vulnerabilities, foreign intelligence threats to these AI systems."
Given AI security is a cybersecurity responsibility, Nakasone said it made sense to place the new center within the Cybersecurity Collaboration Center.
He added that NSA's expertise makes it well-positioned to meet the challenge.
"NSA is uniquely well positioned to bring its unique talent, expertise, threat insights and authorities as national manager for national security systems and its work with the defense industrial base to support this whole of government effort in conjunction with the private sector to ensure U.S. enduring advantage in artificial intelligence," he said. "AI security is fundamental to that effort."