Army shares first look at its 'next big step' to enable digital engineering at scale
The Army undersecretary also hinted at the potential establishment of new hubs to help personnel more rapidly and iteratively develop and design needed products.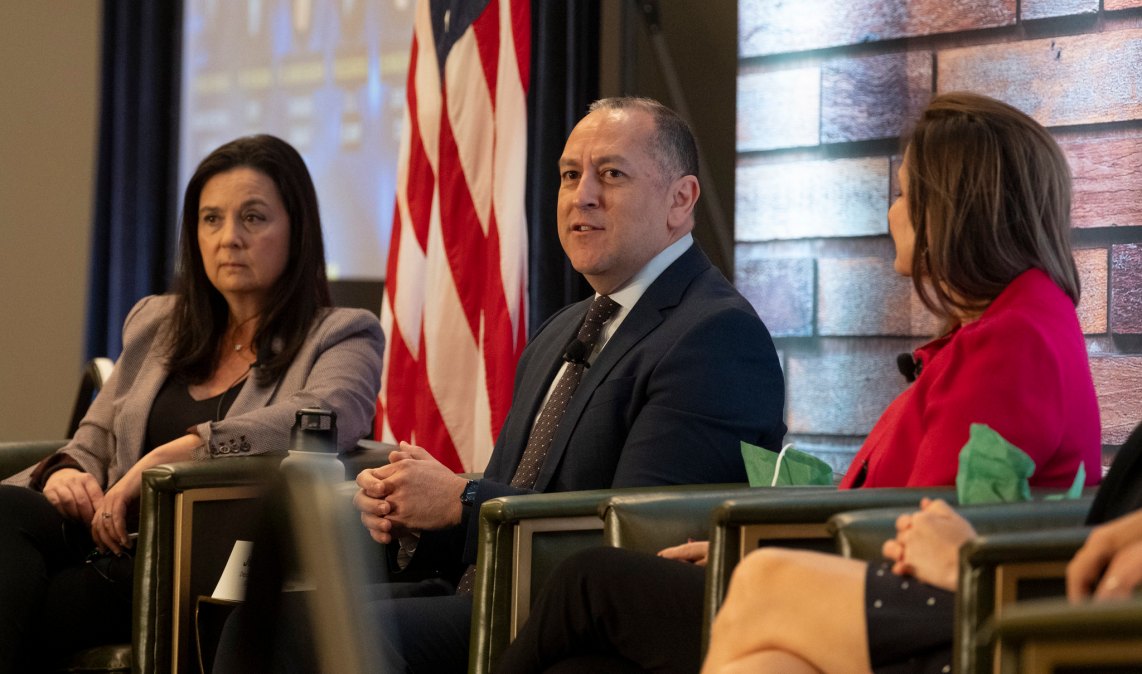 Army leaders are making the final touches on a new guiding policy they'll soon release that's aimed at formalizing the service's first overarching approach to adopting existing and emerging digital engineering capabilities, Undersecretary Gabe Camarillo announced on Tuesday.
He also hinted at the potential establishment of new Army-led hubs to help personnel across the huge enterprise more rapidly and iteratively develop and design needed products, and also simulate real-world environments and scenarios digitally to inform future decision-making.
"One of the things that we realize is that we probably need to create what I call 'centers of excellence' in a couple of different areas, so that we don't create one approach for the entire Army. [It's] very different deviation by ground systems, intel systems and sensors — they all have very different needs and requirements as it relates to digital engineering. So, we're looking to come up with a tailored approach as we explore," Camarillo said during a panel at the annual AUSA conference.
Functioning as the Army's chief operating and management officer, Camarillo has many critical responsibilities, including leading the branch's enterprise management and business operations as well as budget development and execution. He noted that the Army has taken "some steps in this direction" towards a digital engineering-driven future — including one associated with having digital artifacts from all vendors in its XM30 Mechanized Infantry Combat Vehicle program and another related to future vertical lift pursuits.
"But when I came into the role, I said, 'How do we take some more decisive steps to move forward on it?'" Camarillo explained.
In his view, "digital engineering is another buzzword" that can mean many different things to different people.
From "full-scale digital twins that enable us to rapidly iterate on software all the way to how do I have cloud-based tools that allow me to share [files securely] across different users? You know, very, very different things across the spectrum — but the important thing is that the Army has to take some decisive steps towards beginning this more broad adoption of digital engineering capabilities," Camarillo said.
The undersecretary confirmed he's been working closely with other Army leaders to produce this new strategy, including Jennifer Swanson, the deputy assistant secretary for data, engineering and software.
According to Camarillo: "We've done a lot of market research. We've talked to a lot of industry. We've learned what teams are doing. And I'll say that there's a couple of different elements to it."
The first, he said, is generating a list of programs that could serve as pathfinders to showcase what adoption will really look like. Another key part of the strategy will encompass opportunities around upskilling and training the workforce on how to use such tools — and test, evaluation and requirements.
Data governance and protection will also be a main feature of the guiding document, though he didn't share more details.
"So, I'm excited, and we will be putting that out here I think in the near term. So, stay tuned. But it is kind of a way for us to take that next big step to enable this," Camarillo said.
In a briefing with reporters later on Tuesday, the undersecretary confirmed that he anticipates the policy to come out before the end of the calendar year.