Army's dismounted jammer leveraging existing program of record for faster fielding
Beast+ and Kraken systems are already part of a program of record with U.S. Special Operations Command.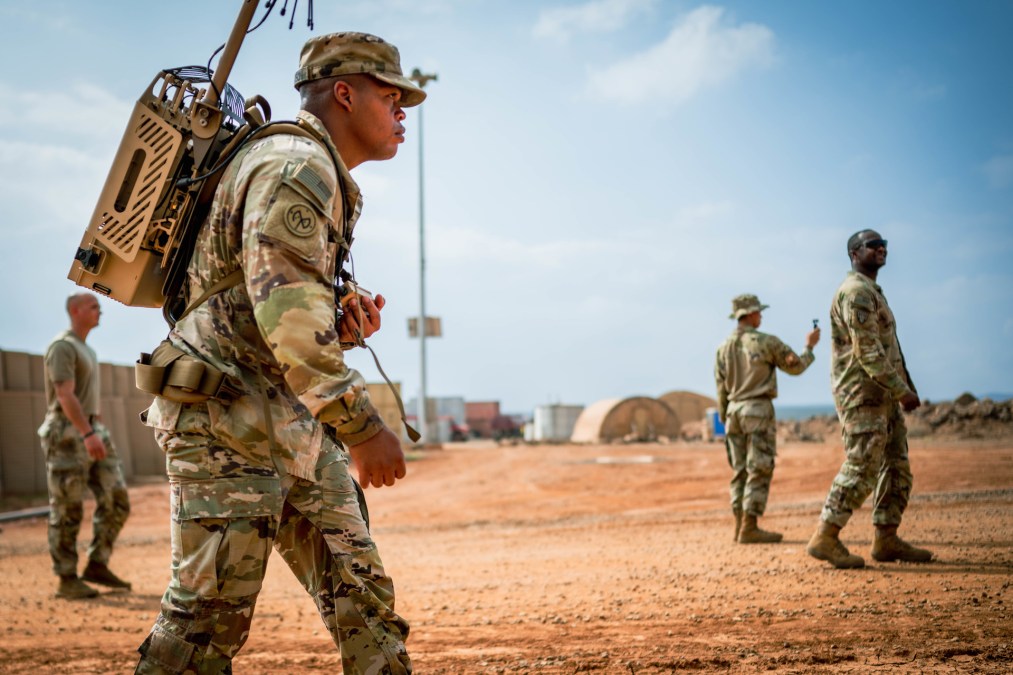 The Army's recently awarded dismounted electronic jammer stems from existing technology that has been used by special operations forces — significantly shortening the timeline for fielding the equipment to conventional soldiers.
In September, the Army awarded a $1.5 million contract to Mastodon Design LLC, a CACI subsidiary, for the Terrestrial Layer System Brigade Combat Team Manpack, the first dismounted electronic attack capability that soldiers can use to conduct jamming on the move.
TLS-BCT is the first brigade-organic integrated cyber, signals intelligence and EW system that as initially conceived, was to be based on Stryker platforms and later armored vehicles. TLS Manpack is meant for infantry units.
The award encompasses three systems: two Beast+ and a Kraken. The Beast+ systems are small backpack-based capabilities that weigh around 20 pounds. They can be broken up further into a handheld capability for direction finding targeting, depending on the need, or with the electronic attack capability added on. Kraken is the more "brick and mortar" variant that can be put in a vehicle and taken out and inserted into a backpack if needed, Todd Probert, CACI president of national security and innovative solutions, told DefenseScoop at the annual AUSA conference. It has more analytic capability with more range and around four times as many signals as Beast+.
These systems are already programs of record with U.S. Special Operations Command and have been used in the field previously. This means the Army won't have to start from scratch to build something new and do a series of soldier tests.
Probert said the fact that it's a program of record already with SOCOM "100 percent" expedites the timeline to field.
"The hardest thing to do is to go certify a piece of hardware. The hardest thing you got to go through all sorts of soldier touch points. It's not just the functionality of the technology, but then it's equally the functionality of how does it work with gloved hands and how does it fit, or how heavy it is or what do you do from a battery management standpoint," he said. There are about 1,200 sets of these already in use, he noted.
"All those things were taken care of in the SOCOM program of record … What the Army likes, it's a [technology readiness level] 9 system, it's fielded, so the SOCOM folks would have taken it into the field, like real-world kind of stuff, proving it out. When you field the new system, the authority to operate the [developmental test/operational test] cycles, we've really moved through all of that. And largely now we're just upgrading software."
The Army had said from the start it wanted a commercial-off-the-shelf solution for the TLS Manpack.
"We sought out a COTS solution. We knew there were options out there. We looked at multiple solutions," Ken Strayer, project manager for electronic warfare and cyber within Program Executive Office Intelligence, Electronic Warfare and Sensors, told DefenseScoop at the conference.
Since the end of the Cold War, the Army divested of much of its electronic warfare systems. It has been on nearly a decade-long journey to reinvest in new capabilities as well as new concepts given the importance of the spectrum. However, it has yet to deliver a program-of-record capability, relying solely on quick-reaction technology to address gaps primarily in Europe.
Strayer noted that there was no business case to go away from some of those quick-reaction capabilities, namely Versatile Radio Observation and Direction (VROD) and VROD Modular Adaptive Transmission system (VMAX) — the former surveys the field from an electromagnetic perspective, and the latter provides a limited electronic attack capability. But now, there's a mature solution.
"With TLS-BCT we now have mature commercial products that have exceeded what we could do from the government perspective. And more importantly, as we're leveraging the whole rest of the community and the detectors and the capabilities that they invest in, that product line will be able to sync back into the Army," he said.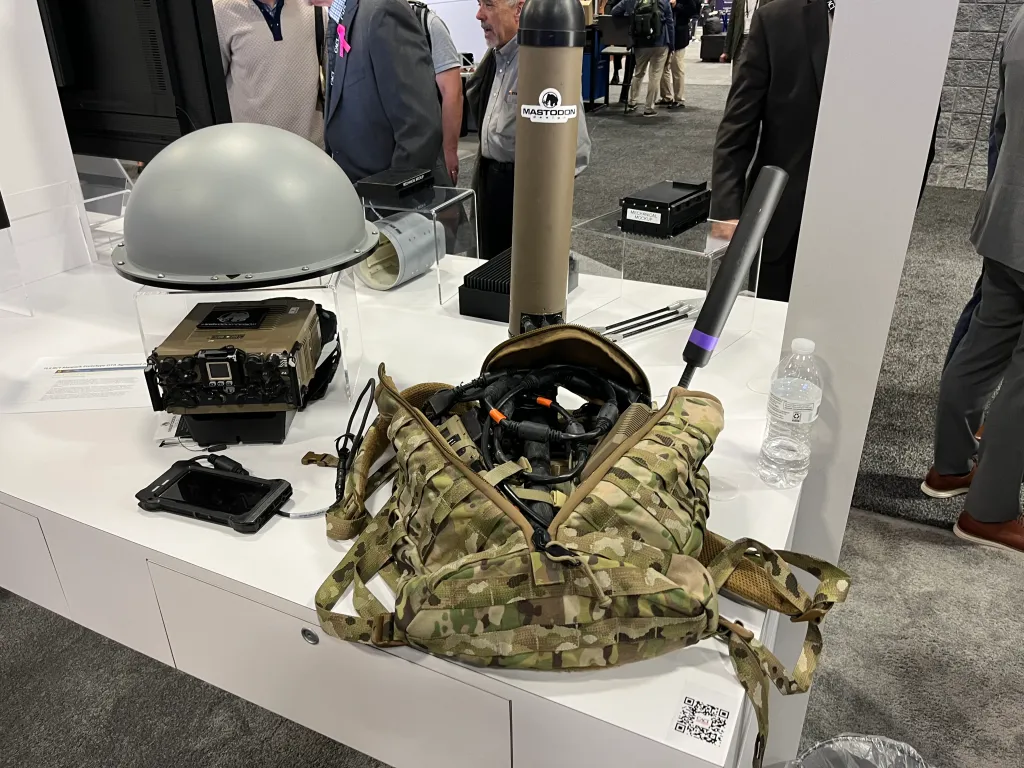 As the Army has realized that large, vehicle-based systems likely will be too bulky to operate in the Pacific, which consists of many small island chains and dense vegetation, it developed a smaller, man-packable solution for infantry units that can also be tied to a vehicle if need be.
Probert said the system is very adaptable, which is what the Army asked for, and can be upgraded with software tweaks. He added it's the lowest size, weight and power system he's ever seen for a capability like this.
It can be tailored for the mission if soldiers are just doing a signal detection mission or need to conduct jamming. It doesn't have to be a monolithic, hardware based, all-in-one backpack capability. Soldiers can jump with it out of airplanes as well.
"When the Army came and said, 'Hey, we want something that looks like this,' there were other frequencies or other waveforms that we needed to basically build into it to allow us to go after that. Because it's adaptable, because it's got a software-defined radio, which is pretty simple to go and make that happen," he said.
The system ties into existing frequency and signal libraries to make it easier for soldiers to identify a signal they detect and affect it.
There will be an operational demonstration in November to validate the system before the Army goes into production, Strayer said.
Probert noted that they have to make a few modifications for signals the Army in particular has asked for, separate from the SOCOM system. "We're being told around numbers 30 to 50 systems," he said. "It's a five-year program with IDIQ kind of constructs, so we are hopeful that the Army orders a whole bunch more of them going into the out years. But they've got 25 brigade combat teams that are looking to get out."