Navy testing cloud capabilities on ships for improved, flexible access at sea
"In our work with Flank Speed … we actually physically put a cloud on a ship and are extending that enterprise IT concept more to the tactical edge," said acting Navy CIO Jane Rathbun.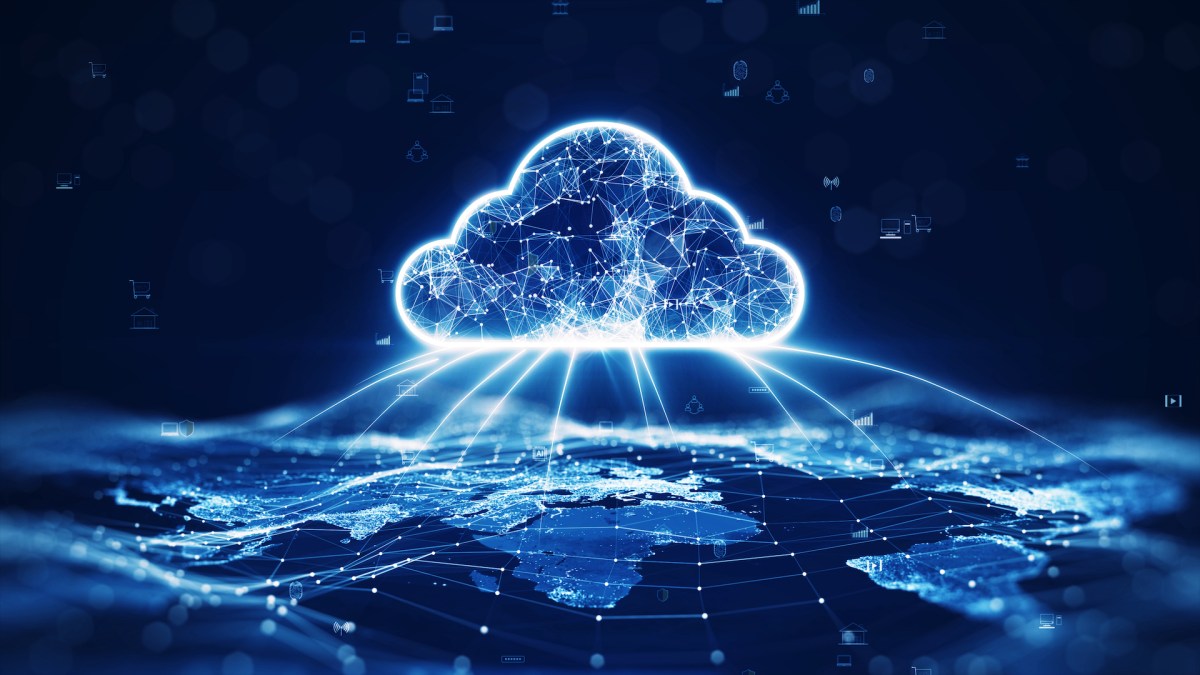 The Department of the Navy is exploring how to implement cloud access on deployed vessels so that sailors are able to stay connected in remote areas where connectivity is limited, according to the department's chief information officer.
Like the other services and the Pentagon at large, the Navy and Marine Corps have made strides towards migrating data and applications into the cloud, such as its cloud-based office suite of tools known as Flank Speed. And while much of those efforts have previously concentrated on sights located ashore, the Navy is now experimenting with a cloud on a ship to inform how those capabilities can be leveraged for users while at sea, acting Department of the Navy CIO Jane Rathbun said Friday.
"In our work with Flank Speed … we actually physically put a cloud on a ship and are extending that enterprise IT concept more to the tactical edge," she said during a keynote at AFCEA NOVA's Naval IT Day. "I think that there's going to be a lot of opportunity going forward to rethink cloud in a tactical environment."
A 2020 memo co-signed by the assistant secretary of the Navy for research, development and acquisition and the service's CIO created a policy to accelerate promotion and acquisition of cloud services. Since then, the Department of the Navy awarded Amazon Web Services (AWS) in December a $724 million contract to give the Navy access to its commercial cloud environment for at least five years.
The department also recently created a new Neptune Cloud Management Office to help streamline acquisition and delivery of cloud capabilities to both the Navy and Marine Corps. That office will help the sea services leverage the Pentagon's $9 billion enterprise cloud solution, the Joint Warfighting Cloud Capability (JWCC).
Service leaders in the past have signaled a need for better cloud access while at sea, especially as both the Navy and Marine Corps pivot to preparing to conduct more operations in remote, communications-denied environments in the Indo-Pacific. For many, the difference in connectivity while ashore versus while deployed on vessels is night and day.
Even with work to push the cloud out to deployed ships, Rathbun noted that sailors and Marines still might have to work disconnected at times.
"When I'm on an airplane flying somewhere, I can still work on my Flank Speed account. I can type up emails and I can edit documents, and then when I'm connected I can push those things back to my cloud environment and they're saved," she said. "I think we will have something similar, and many of the applications that we'll need to bring are going to work disconnected, but they're also going to be able to pop up every once in a while and connect when they need to to get more data in and push more data out."
Evolving warfighting tactics for operations in the Indo-Pacific are also influencing how the Department of the Navy thinks about cloud access at the tactical edge. Rathbun pointed to the Marine Corps' new emphasis on forward deployments on small, remote islands closer to potential adversaries — meaning they need to be less detectable on the electromagnetic spectrum.
"The Marines are learning how to manage spectrum [and] hide on the spectrum," she said. "I think that is an innovation that will evolve our thinking about how disconnected you really will be in the future."