US military still fleshing out SOF, cyber, space 'triad' at the joint level
"Space is, I think, from my perspective ... going to be the harder piece of this triad to bring in," Assistant Secretary of Defense Chris Maier said.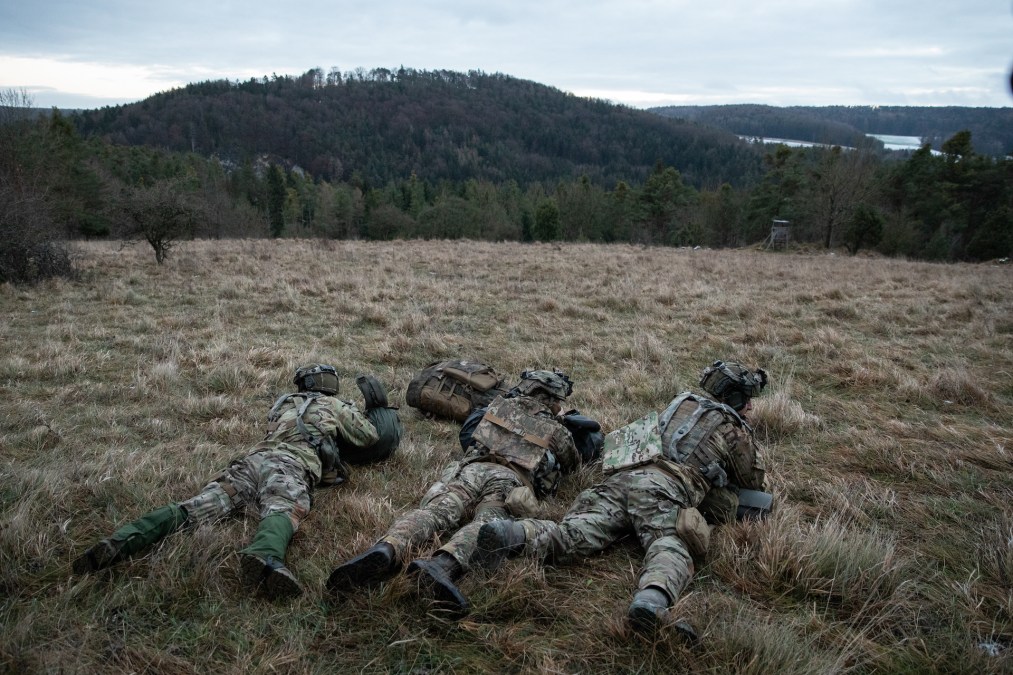 The so-called modern triad — an idea pioneered by the Army that includes a combination of special operations, cyber and space forces — is still mostly conceptual at the joint level, according to a senior Department of Defense official.
The traditional term "triad," in U.S. military parlance, refers to the air-, land- and sea-based legs of the Pentagon's nuclear arsenal. The Army began conceptualizing a new triad over a year ago as a partnership between the unique — and global — capabilities of space, cyber and SOF.
"I think we're beginning to explain it better. I think it's still largely a concept at this point. And while I give huge credit to [Lt. Gen.] Jon Braga and [Army Special Operations Command] for really leading within the Army, I think Special Operations Command at that kind of joint SOF level, is increasingly demonstrating leadership in this space," Chris Maier, assistant secretary of defense for special operations and low-intensity conflict, said at the NDIA SO/LIC Symposium Tuesday.
"I think we are going to need to fill out more of what we mean by this and … really show what this means and show how [it] closes kill chains or solves problems for the joint force beyond just something that is unique," he said.
Officials had discussed the notion of the triad beginning to blossom at the joint level between U.S. Special Operations Command, U.S. Cyber Command and U.S. Space Command. However, Maier noted that although the SOF and cyber relationship is well established, space might be harder to integrate.
"I think we have more success in a lot more places we can point to on SOF-cyber, because, frankly, cyber has been around longer and it's more user friendly," he said. "Space is, I think, from my perspective — and I say this as humbly as I can, because I'm certainly not a space expert — but I think that's going to be the harder piece of this triad to bring in."
Special operations forces have long utilized cyber and related signals intelligence capabilities to track targets by gaining access to their cell phones and other devices as well as using other cyber tools to perform various tasks.
There is an appetite to flesh out the new triad concept at the joint level, Maier said, noting that leadership of each community is on board with it.
The Army, for its part, has said it aims to double the amount of experimentation with the triad over the next year, advancing the model and techniques to inform future doctrine for operations and the service's warfighting concept for 2030-2040.