New triad is evolving deterrence for joint force
The so-called modern triad between special operations, cyber and space forces is aiming to double the amount of experimentation over the next year.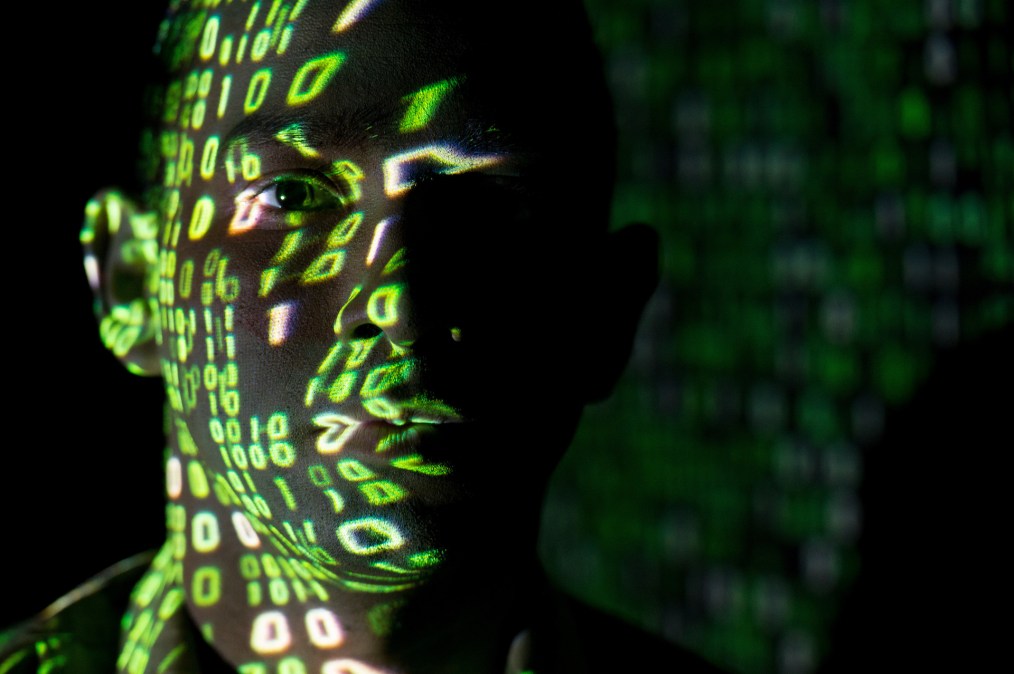 The Army's new "modern" triad is seeking to bolster its relationships across the armed services and international realm as the nature of deterrence is beginning to change.
The triad consists of a partnership between the unique — and global — capabilities of space, cyber and special operations forces.
"The [Army] chief and the secretary talked about the character of war changing. I would also say the nature of deterrence is changing," Lt. Gen. Jonathan Braga, commander of Army Special Operations Command, said during a presentation at the annual AUSA conference. "The tools that the adversary is using are changing and we need to stay ahead of the adversaries by converging these three disciplines right here for a larger holistic asymmetric advantage against our adversaries. You better believe our adversaries are investing in these types of capabilities."
First imagined over a year ago, this partnership began informally to deliver more options to commanders in an integrated fashion. But it has now blossomed into an integrated package with wide joint and international contribution, potentially leading to a formal triad at the four-star combatant command level between Special Operations Command, Space Command and Cyber Command.
"This is not just an Army thing. We're working on this to really be a thought leader for the joint force, by the convergence of these three different capabilities in front of you," Braga said.
One of the key pillars of the National Defense Strategy is integrated deterrence. And this modern triad aims to provide options for commanders to deter activity below the threshold of conflict in a manner that likely won't escalate into actual hostilities.
The traditional triad, in U.S. military parlance, consists of ground-, air- and sea-launched nuclear weapons,
"This triad's a different triad. Okay, this one's a modern-day triad. I think it's baked in irregular warfare and all three of our formations contribute to assuring and coercing … to provide asymmetric, non-attributable options, flexible deterrent [and] flexible response options for the joint force. That's what we're trying to do as we experiment here going forward," Braga said.
The power of the triad, officials say, is it is greater than the sum of its parts.
Army Special Operations Command provides unique access at the tip of the spear for both space capabilities or cyber access. Space and Missile Defense Command provides missile defeat and other unique space capabilities. And Army Cyber Command provides cyber capabilities as well as data analytics to better inform operations of the other two legs.
While Army Special Operations Command is in charge of conducting psychological and information operations, Army Cyber Command can help inform where threats and messages are coming from to inform those efforts.
"What I'm going to tell [Braga] is, where is it coming from, how is it coming, how is it being delivered, who is doing it, is it automated, can we target it depending on what the operation is and what kind of effect we're trying to have," Lt. Gen. Maria Barrett, commander of Army Cyber Command, said. "This is at the layer that becomes 1s and 0s at some point and we can give you that feedback in terms of to shape what it is that you're doing. And this is why this comes together, this threesome comes together really well."
Officials said they plan to double the amount of experimentation with the triad concept over the next year, advancing the model and techniques to inform future doctrine for operations and the Army warfighting concept for 2030-2040.
Officials described how the synergy between each component has grown extremely close the more they've worked together and exercised.
"I call this structured collaboration. It is structured because we do plan what it is that we're going to be doing in advance and what types of innovation we want to do. There's a charter between us. We rotate it. Then we are working with the respective theaters in terms of the activities that we're going to be doing," Barrett said.
Others noted the "automatic" collaboration.
"Two years ago, if we were doing an exercise and we were doing our mission analysis and running up to the exercise, we never would have thought about how do we organize space, cyber and SOF. Now, it's automatic,' Lt. Gen. Daniel Karbler, commander of Army Space and Missile Defense Command, said. "Mission analysis within my team is, hey, how are we leveraging the triad capabilities as part of our mission analysis? How do we leverage that? That is at the forefront now where two years ago, we didn't think that way necessarily. We might have cobbled it together, but now it's really a part of the formal mission analysis."
Last year, the three organizations saw seven events collectively from field experiments to technology exchanges. Over the next year, the goal is to have more than 14.
"That's led to identifying gaps, capabilities, equipment, TTPs — tactics, techniques, procedures. We're informing doctrine in our schoolhouse, we're doing educational exchanges out there. This is happening at the tactical to the strategic level," Braga said.
Braga noted last year they deployed for the first time a two-star level task force to fit into a combatant command exercise for Pacific Sentry through a Special Operations Joint Task Force contingency.
He also explained they'll be embedded in the Army's Project Convergence experimentation.
"A lot of great lessons learned last year, both with our international partners that contributed towards this, that actually provided some unique lessons learned as we integrated them into the Army Project Convergence run by Army Futures Command," he explained.
Braga also described three key mission threads they sought to game out with 89 partners across interagency, joint and international partners.
The first is multi-domain operational preparation of the environment. This will be critical for enabling operations if a wider conflict breaks out, as accesses and targets need to be developed and identified ahead of time.
Second is enabling network access either from the human dimension, the cyber realm or the space layer.
"All these things we're talking about still come back to the terrestrial layer where the land force component, the special operations component, the cyber and the space and missile defense component have a nexus there," Braga said. "It all has to come back down to the Earth and all has to be tied back to a human. [It] provides opportunity for us."
Third is defeating enemy networks.
"Together, we have an outsized impact against the adversary's capabilities when you're talking about their capabilities in SOF, space and cyber, which is why it's inherent we have to work together, why we're experimenting together, we're learning together," Braga said. "Again, we're changing it from the form and function of equipment to how we interoperate downrange."