Space Force would need more resources to contribute to cyber mission force, nominee says
The nominee to lead the Space Force said it would require significant manpower to contribute to the joint cyber mission force under U.S. Cyber Command.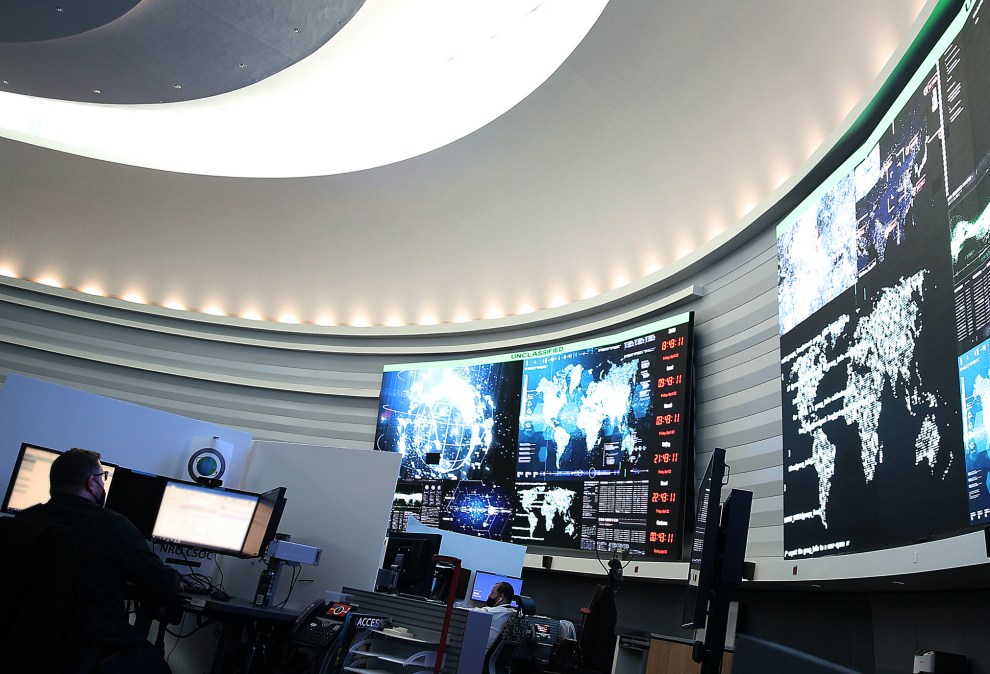 The Space Force will require more manpower if called upon to contribute to the Defense Department's cyber mission force and take on a new responsibility, according to the officer tapped by President Biden to lead the service.
Officially established in 2019, the Space Force is the nation's newest military branch. As such, it has worked to consolidate resources and missions from other services while building out its force to conduct the critical missions it was created to perform.
However, despite cyber being a key part of the Space Force's capability set, the service has not yet been tasked to provide personnel for U.S. Cyber Command's cyber mission force, which consists of teams that are all trained to the same standards to conduct offensive, defensive and intelligence/support missions.
"Since all other Services provide teams to the Cyber Mission Force (CMF), it is reasonable for some to assume that the Space Force should also provide teams. However, the analysis of manpower required to standup the USSF did not include cyber manpower requirements to provide teams to the CMF," Lt. Gen. B. Chance Saltzman, the nominee to serve as the next chief of space operations, said in his response to advance policy questions from the Senate Armed Services Committee prior to his confirmation hearing on Tuesday.
"[A]ny requirement to support the CMF … would require a commensurate increase to USSF manpower to support this new mission area," he said.
Cyber mission forces serve under a headquarters element. They include Joint Force Headquarters-Cyber led by the service cyber component commanders, who then plan, synchronize and conduct operations for the combatant commands they're assigned to; Joint Force Headquarters-DOD Information Network, responsible for defending the network; and the Cyber National Mission Force, responsible for tracking and disrupting specific nation-state actors in foreign cyberspace.
Space Force officials have maintained that there are no plans to contribute cyber mission forces. However, they always left the door open for that to change in the future, including Saltzman.
"We don't have our own cyber component yet in U.S. Cyber Command [but] I think that day will come, quite frankly. It's too important," Saltzman said in May.
The CMF did receive approval to grow from the current 133 teams, but the other services, not Space Force, will be resourcing them. The plan is for four teams to be added in fiscal 2022 and five teams to be added in fiscal 2023. The majority of new CMF teams will come from the Army and Air Force and have a variety of mission sets, though it is too early to tell where exactly they'll be assigned.
Meanwhile, the Space Force is investing in cyber capabilities and personnel who will defend its critical systems.
"We've organized one of our units … Delta 6 is actually dedicated to cyber operations and specifically cyber mission defense of Space Force systems," Saltzman told senators during his confirmation hearing. "What we're doing is training our cyber operators on our mission unique, what we call 'cyber terrain.' They are living day to day inside our weapons in the networks that feed them and make them work. And they're monitoring for malicious actions, malicious behavior and they're continually updating the defenses to make sure they're as secure as possible."
Cyber-focused Guardians are are also being used to perform traditional base communication and IT support functions, he noted. However, the Space Force is looking to contract those functions out — similar to the Air Force's IT-as-a-Service model — so that personnel can focus more on network defense instead of mundane IT support.
— Brandi Vincent contributed reporting for this story.