Lockheed, Verizon use drone swarm to transfer ISR data between 5G networks in ongoing pilot
The next demonstration is slated for November, officials told DefenseScoop on Tuesday.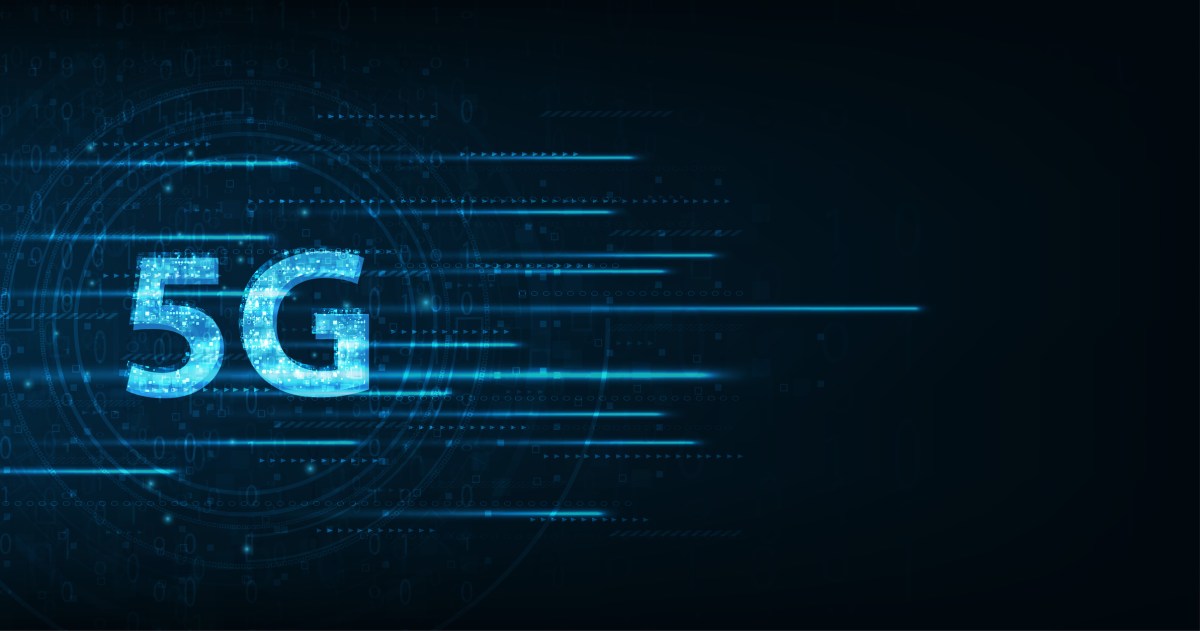 Via a simulated mission on a test range in Colorado this month, Lockheed Martin and Verizon deployed a swarm of 5G-enabled drones that captured and moved real-time intelligence, surveillance and reconnaissance (ISR) data to geo-track military targets, senior officials from the companies told reporters on Tuesday.
This demonstration, detailed publicly on Wednesday, marks the second in a planned series of three tests the companies are jointly leading in a 5G.MIL-aligned pilot aimed at demonstrating commercial next-generation communications technologies for U.S. military applications.
Through its nascent 5G.MIL project, Lockheed Martin is developing a multi-site, integrated pilot network to support Defense Department-led operations.
"In this exercise, we securely transmitted data over both a private 5G network and a surrogate public network. And this is significant because the military often operates in extreme and austere environments with limited connectivity, and a 5G.MIL technology is meant to operate in military environments to be compatible with as many types of networks as possible," Dan Rice, Lockheed's vice president of 5G.MIL programs, said during a briefing with reporters on Tuesday prior to the official announcement. "Public networks will extend the reach of 5G.MIL to a range of military environments where commercial networks may be available, or not appropriate."
5G networks are expected to provide the Defense Department with much faster connection speeds and much lower latency than previous generations of networks. Moving data seamlessly between assets is a core aim of DOD's ambitious vision for Joint All-Domain Command and Control (JADC2).
The DOD has a variety of 5G pilots underway. Demonstrations for this latest element of the unfolding 5G.MIL pilot project began in May, when the companies started by pinpointing the right technology, geolocating radio frequency (RF) emitters, and eventually moving streaming video data from a swarm of four airborne drones against a stationary ground target, Rice told reporters.
"What we're testing right now is using those same geolocation and tracking algorithms against moving targets — first terrestrial, but then ultimately we'd like to do this in an air-to-air scenario," he explained. "So, we'll essentially put the RF emitter target on another drone — a fifth drone — and fly that at the same time we fly this swarm that has the RF receivers, and try to geolocate and track that moving airborne emitter in real time."
The next demonstration is slated for November, but the work will continue from there. Next year, both companies aim to take the same technology and put it "onto some longer range fixed-wing assets" and experiment further with tactical edge capabilities, Rice added.
He confirmed that the types of drones being used could be referred to as multicopters or quadcopters.
Representatives from the Air Force and Army were present and engaged virtually for the initial demonstration in May, although they did not observe the latest tests pushing the systems to the next level.
"It is designed to be in all-domain capabilities," Rice noted. "So, I think it's applicable across all branches of service."
During the press briefing, he and Verizon's Senior Vice President for Technology and Product Development Srini Kalapala further detailed how the demonstrations this week revealed how 5G.MIL solutions can enhance situational awareness and command-and-control for military leaders and service members in the field — and be used to help DOD better detect and target adversaries' assets.
"This idea of a private 5G network that can be integrated and make seamless handovers to a public network is something that is definitely new with 5G," Rice said.
Kalapala added that down the line, potentially in the next few quarters, the companies intend to prove out to DOD customers the "ability to not only have a private network, but configure it so that the different devices, or users — or whoever is on the network — they can get different priority experience and outcome, and maybe highly sensitive devices will get the highest priority of the network."
"They actually [consider] it dedicated lanes," he added.
All of this experimentation is happening against a backdrop of the conflict in Ukraine, where drones and related capabilities have played a major role in supporting the nation's military as they defend against Russia's invasion. While 5G.MIL isn't being driven by anything unfolding in Ukraine at this point, Rice noted that much of what his team is hearing from customers and channels that Lockheed has access to is being incorporated into the in-development solutions.
"We're definitely taking that real-time feedback out of Ukraine to heart, right — the understanding of what's going to be needed to both protect the network and prevent detection and targeting of our own communication assets by adversaries is part of that," he said.