Tech experts push for O-RAN in military network modernization
The U.S. military is experimenting with open-radio access network capabilities and 5G.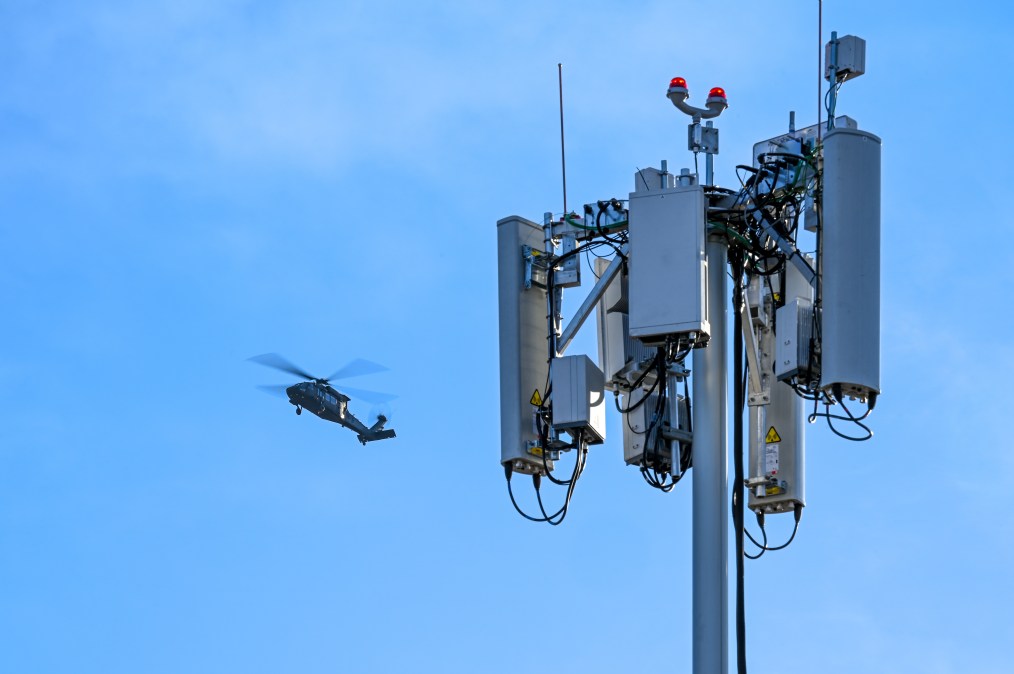 The adoption of open radio access network (O-RAN) capabilities will be critical for the Defense Department and industry as they move forward with 5G and other advanced communication technologies, experts say.
In recent years, the Pentagon has awarded contracts and rolled out test beds for 5G and other next-generation capabilities. CIO John Sherman has said he's particularly interested in scaling these efforts to include O-RAN technology pilots at additional installations.
O-RAN enables open interfaces, interoperable components and multi-vendor solutions for wireless networks. Tom Rondeau, principal director for FutureG and 5G in the Office of the Undersecretary of Defense for Research and Engineering, is an advocate of this approach.
"Just want to kind of come out and say that we are … in DOD, all-in on O-RAN or open RAN," he said this week at an event hosted by the Atlantic Council.
The military services are experimenting with the technology, he noted.
"The Marine Corps this week is kind of finishing up one of their latest spirals of the OSIRIS platform that Lockheed Martin is the prime on, out in Camp Pendleton. So we'll be getting a lot of good data on an actual open RAN architecture that is designed for Marine Corps expeditionary advanced base operations uses. So I'm really looking forward to getting the feedback on that one … That's part of the partnership that we've created to advance the open RAN concept," he said.
In August, Lockheed Martin announced that it had delivered a prototype 5G testbed variant for an OSIRIS, or Open Systems Interoperable and Reconfigurable Infrastructure Solution, capability to the Marines at Camp Pendleton, California, to begin mobile network experimentation.
The prototype integrates an open radio unit with Lockheed's hybrid base station running Intel's FlexRAN reference software and hardware, according to the company.
"This integration makes the OSIRIS system one of the first tactical 5G standalone small cell systems compliant with the Open-Radio Access Network (O-RAN) 7.2 split architecture," the contractor said in a release. "O-RAN 7.2 split architecture compliance optimizes the OSIRIS system to oversee increases in bandwidth while also maximizing virtualization of shared resources like radios."
Whitney McNamara, a nonresident senior fellow in the Forward Defense program of the Atlantic Council's Scowcroft Center for Strategy and Security, said there are some things the U.S. can do to get a leg up in its communications technology competition with China.
"I think one is just making sure that we are incentivizing all of industry to have this open RAN approach … that allows vendors to be interoperable and that allows us to innovate on sort of the 5G tech stack. I think that allows us to harness all the great commercial innovation that we see in industry. And two, it's an advantage against [Chinese telecom giant] Huawei that's very much vertically integrated, so when they want to innovate, they have to replace the whole system," she said.
McNamara has a Pentagon background, having previously served as director of science and technology for the DOD's Defense Innovation Board and as an emerging tech subject matter expert in the CIO's office.
Industry is facing challenges, she noted.
"Currently, we have some bottlenecks, I would argue, in O-RAN adoption in the U.S., especially among smaller firms," she said. "I think making sure that the O-RAN infrastructure and tests and evaluation facilities to make sure that they can get certified, that they are interoperable with O-RAN, that they are secure is really, really critical."
Open RAN architectures can help promote industry competition, according to Dan Rice, vice president of 5G.MIL programs at Lockheed Martin.
"I think the advantage of those open RAN standards … are that smaller businesses can compete on just a portion of that stack. You don't have to try to have all the capital and the investment necessary to deliver an end-to-end solution. You can choose what part of that ecosystem you want to compete in. And with the interoperability and the ability to test that against standards … you're able to then show how that can be delivered into any O-RAN infrastructure," he said.