China's acceleration of aerospace technology seen as building block for 'combat loop'
China's maturing space and cyber military component has roughly doubled its number of satellites in orbit over the last three years, raising concerns for Pentagon leadership.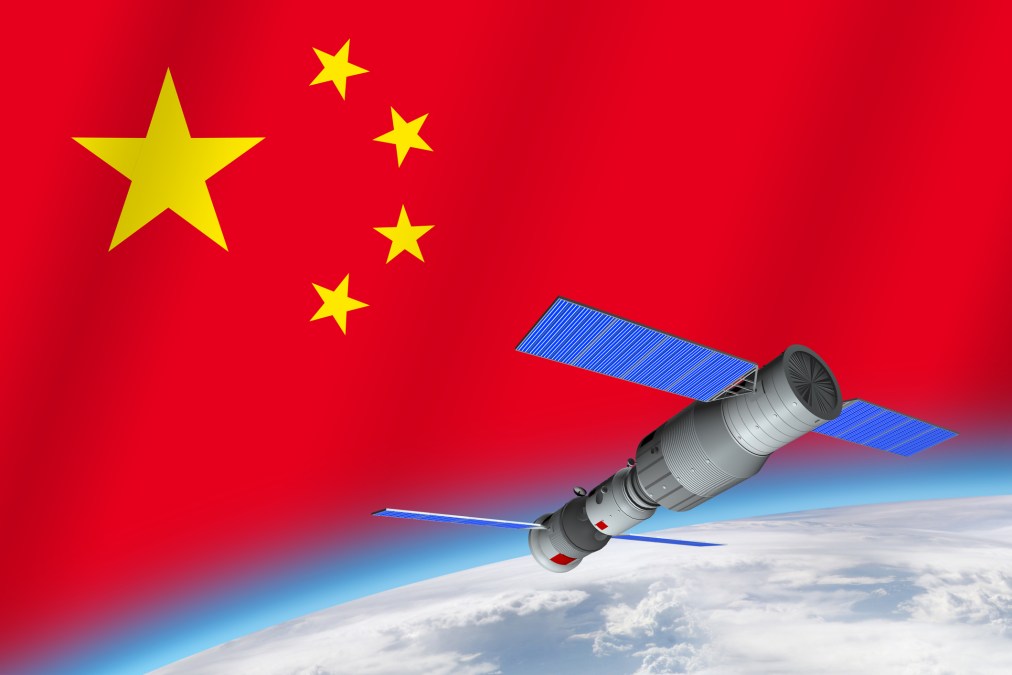 China's maturing space and cyber military component has roughly doubled its number of satellites in orbit over the last three years, according to the U.S. Space Force's intelligence, surveillance and reconnaissance (ISR) director — and that escalation is raising concerns for Pentagon leadership.
"They now have over 600 satellites that do things that all of you do. They take pictures, they listen, they provide [position, navigation and timing, or PNT], they connect to the joint force and alarmingly, they connect to their weapon systems at greater and greater range to hold at risk our sailors, our Marines, our airmen, our Army and our Space Force, as well as our citizens," Brig. Gen. Gregory Gagnon told U.S. government and industry officials recently at the Intelligence and National Security Summit.
"The rate of change is dramatic," he added.
America's newest military branch, the Space Force, was established in December 2019 — and the country's cybersecurity responsibilities are spread across the Defense Department and other federal agencies. China, meanwhile, formed its People's Liberation Army Strategic Support Force in December 2015, to advance and integrate technologies across space, cyberspace and the electromagnetic spectrum, under one umbrella.
With space now a domain at the forefront of modern conflicts, and the commercialization of space assets booming, both nations have increasingly been launching and procuring options to launch ISR satellites in recent years.
The Pentagon's Space Development Agency, which is transitioning to the Space Force's purview, is creating a new, cutting-edge National Defense Space Architecture that will encompass multiple constellations of hundreds of satellites to underpin data transport and missile tracking for the U.S. military.
China is more secretive regarding its own spy satellites and launches, but its Strategic Support Force was essentially built to launch and operate satellites that provide the nation with command and control, communications, computers and ISR capabilities.
"As I look at the intelligence from what's been going on just in the last year, [China is] thinking not just about what we have today, and what they know we're working on — they're thinking a step ahead," Air Force Secretary Frank Kendall told DefenseScoop during a media roundtable at the Air and Space Forces Association's annual Air, Space and Cyber conference.
He added: "We're back in a contest — a competition — which is similar in some ways to what I experienced for 20 years in the Cold War, where we used to have, in some areas of warfare, kind of a seesaw of who was ahead at the moment, right? They have good scientists and engineers. They have more production capacity and capability than the Soviets had and they're formidable competitors. We need to get used to being in that environment again."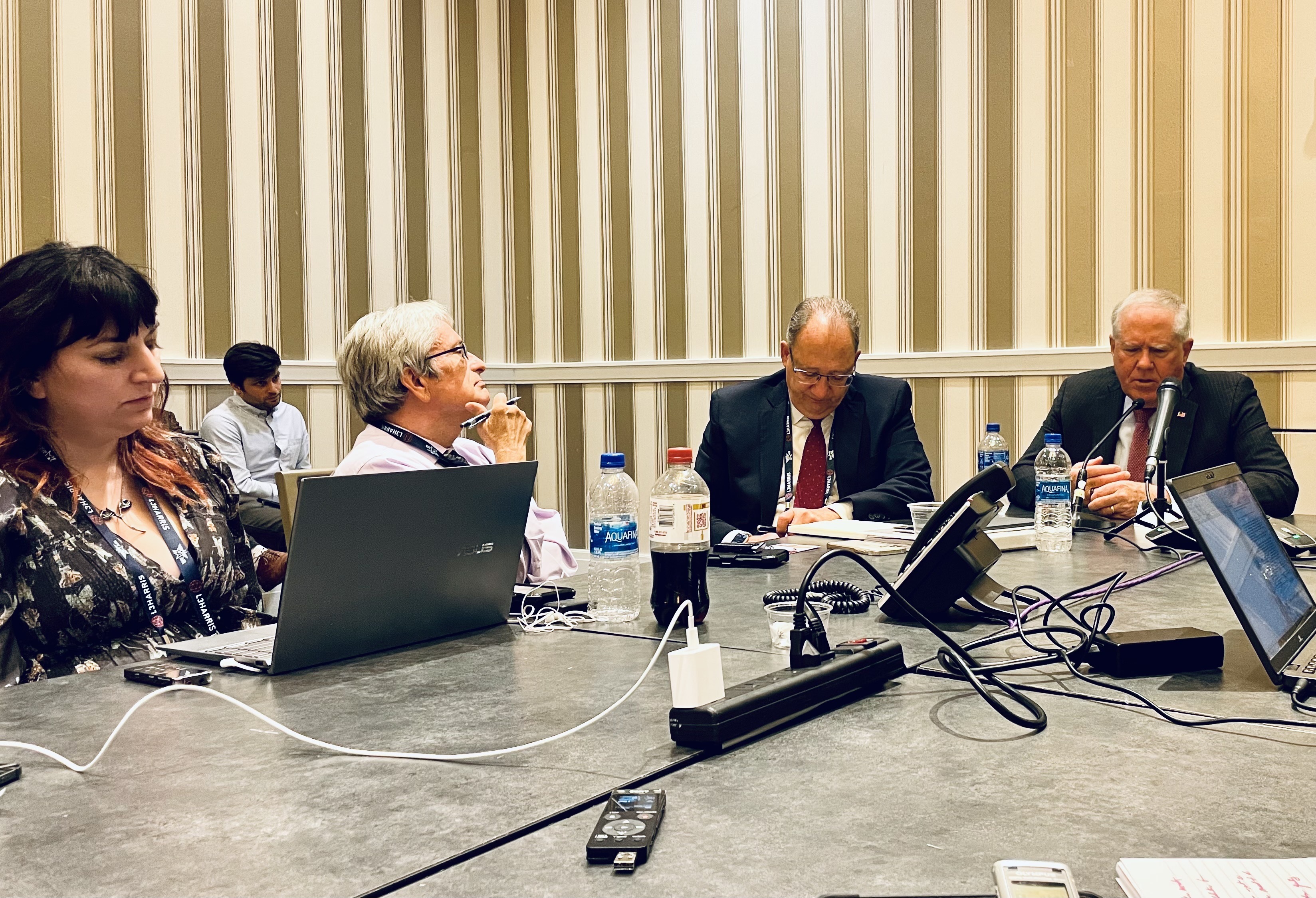 Kendall noted that space is associated with all seven of the operational imperatives he's established to accelerate Air Force modernization and bolster its technology capabilities and posture as it competes against China and other threats. The first operational imperative — defining resilient and effective space order of battle and architectures — is all about data and was driven by China's recent moves and unfolding shifts in the global competitive landscape, the secretary said.
In his view, satellite-enabled data and other space-based capabilities are going to be major contributors to next-generation air dominance, and have "a lot to do with our ability to go to war."
"The Chinese [pose] a number of operational problems — not just one — and what they've done to proliferate and operationalize space is part of that equation. But it's just part of it," Kendall explained to DefenseScoop. "The thing that China has done from the beginning of their involvement in military space has been to think of space as an operational area, a domain of conflict, and to utilize space to support their operational forces."
Kendall, who served as the Pentagon's top acquisition, technology and logistics official during the Obama administration, said China's efforts "are part of the overall fabric of what a combat loop would look like."
Launching satellites enables the Chinese military to increase its range to hit a lot of targets, but China is also challenging the U.S. in the air with sophisticated platforms, advanced air-to-air missiles and sensing systems that complement them. "And they're going to continue to challenge us," Kendall said.
He noted that the U.S. Space Force, which is part of the Department of the Air Force that Kendall leads, has two basic missions.
On the defensive side, the branch must provide a range of services to the joint force, like PNT, communications, sensing, acquisition of targets, and missile warning — particularly when the U.S. is under attack. On the offensive side, Kendall said, the Space Force must deny adversaries' ability to target the U.S. military and its allies and to "take away" some of the capabilities they provide to their operational forces.
"Both of those are important, and we're trying to make progress on both," Kendall noted.
At a separate media briefing during the AFA conference, Chief of Space Operations Gen. John "Jay" Raymond told DefenseScoop that he has observed China "moving very fast in two areas."
The first is associated in some ways with all those satellites being sent out to orbit Earth. The Chinese are building a robust space-based architecture for their own use, in Raymond's view — so if deterrence were to fail, those systems would have the same value that the U.S. has benefitted from "by integrating space into all that we do."
On the second piece, he added, China is moving out on building a suite of capabilities, "everything from reversible jamming, to kinetic destruction, to keep us from accessing our space capability."
At the core of the national defense strategy is integrated deterrence, Raymond said, noting that he strongly supports the strategy and believes that space has a major role to play in that work.
"The deterrence calculus is denying benefits and imposing costs, and then being able to communicate those to who you're trying to deter," he said.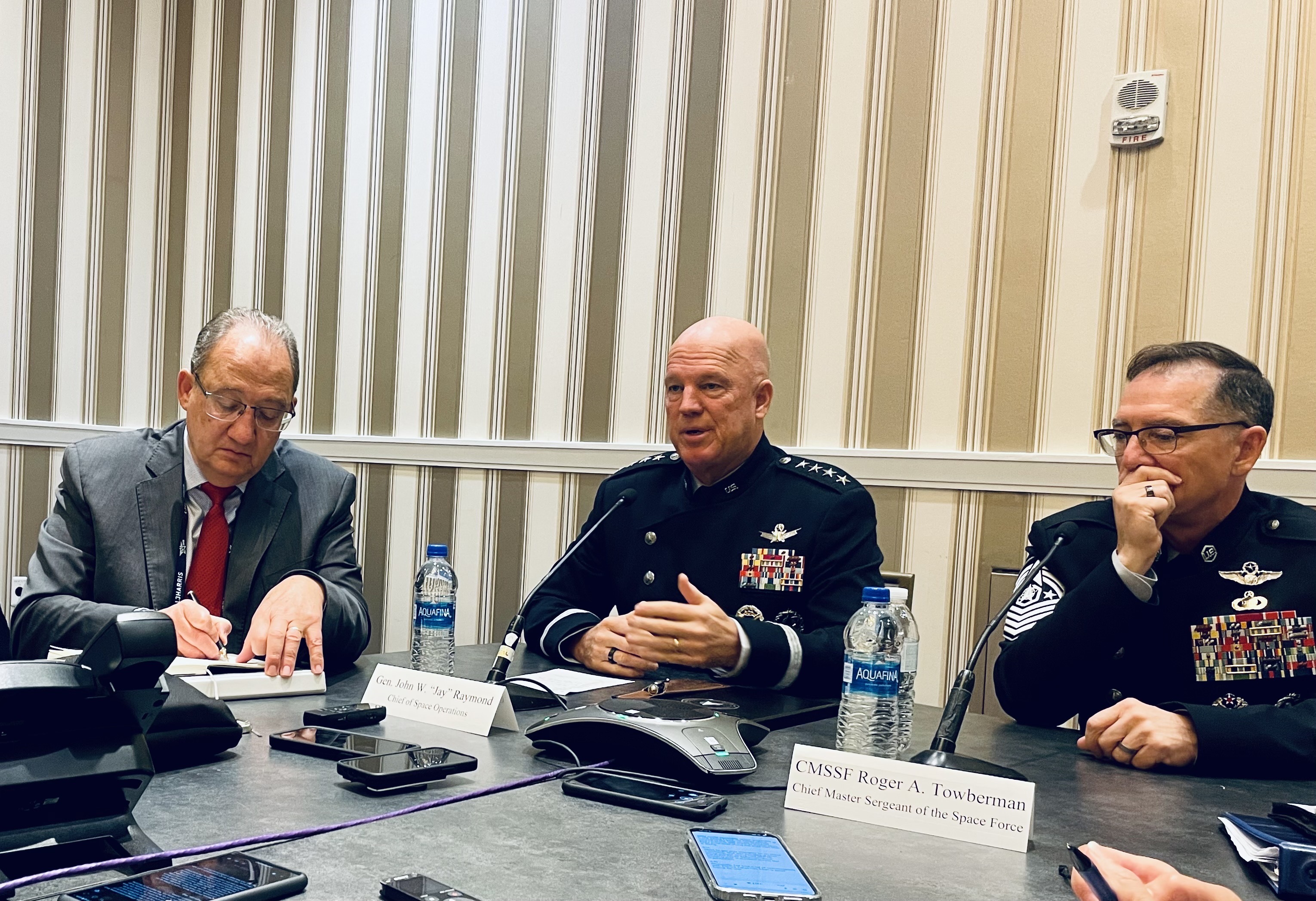 From his view as the Space Force chief, Raymond said one of the challenges when it comes to deterrence and messaging about America's capabilities, is that the Defense Department is "overly classified" with regard to its operations.
"We've been working to reduce the classification. Because I think it's important for several reasons. One, it helps us integrate with our partners better, and two, I think it helps us in our deterrence message," he said.
When asked about China's increasing satellite launches, NATO's Assistant Secretary General for Emerging Security Challenges told DefenseScoop at another recent conference that he views space "as a domain to watch" now and in the future.
"We're already seeing it in this war" since Russia invaded Ukraine, how "commercially available satellite imagery is providing a lot of the data" to support operations, NATO's David Van Weel said at a media briefing during an event hosted by the Special Competitive Studies Project. He noted that capabilities built by NASA to monitor forest fires are being used to "see the frontline" in this conflict, and that images are being enhanced by artificial intelligence tools to demonstrate the impact of different operations in Ukraine.
"That trend, I think, is going to be exponentially bigger with more accuracy, more real time, more AI to manage the data flows that are coming from that. So in the end, you will have sort of a permanent surveillance of the whole Earth on all levels," Van Weel told DefenseScoop. "How we want to deal with that — and who needs to be the one running those data streams — I think is a very important question for the next decade."