US Army special operation forces providing 'effective' contributions to Ukraine, leader says
The Army's Special Operations Command is helping Ukraine jam and defeat Russian drones.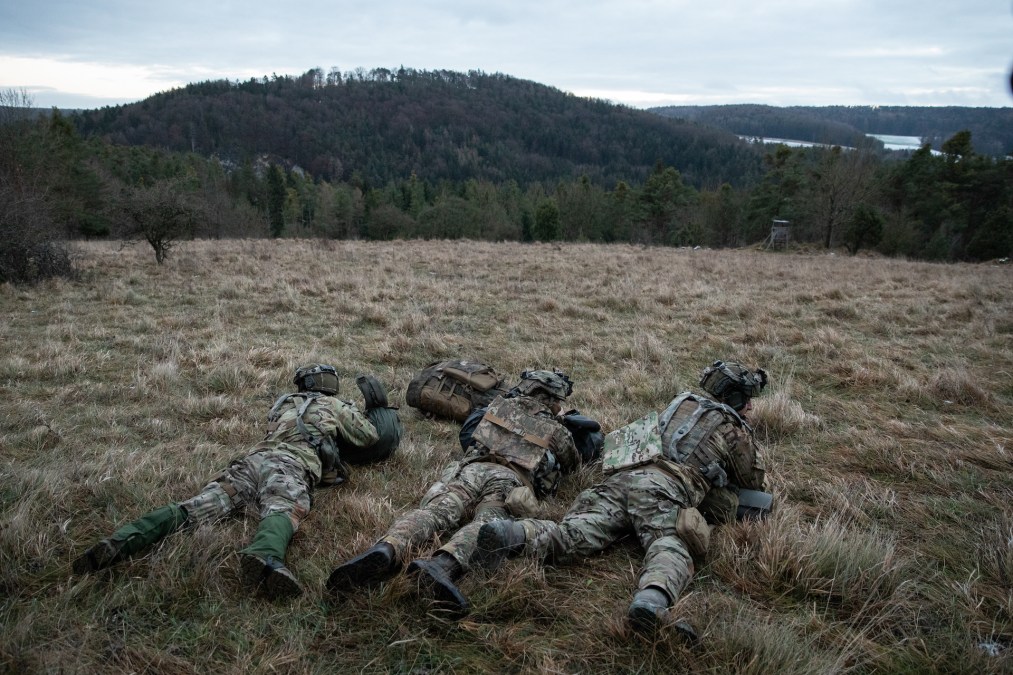 The U.S. Army's special operations forces are assisting the Ukrainian military in their fight against Russia to good effect, including training and advising on counter-drone efforts, according to the commander of Army Special Operations Command.
"Our current irregular warfare contributions are proving effective [for] Ukrainians [on the] battlefield today," Lt. Gen. Jonathan Braga, commander of USASOC, said during a presentation at the annual AUSA convention in Washington on Oct. 11. "Army SOF's forward and [U.S.]-based intelligence support is helping Ukrainian resistance see more faster and more persistently than the Russian adversaries at echelon — and it gets better every day."
Efforts to train, advise and assist Ukrainian forces are helping them to "innovate at the speed of war," he said, noting the Ukrainians are employing asymmetric capabilities to more rapidly detect and jam Russian unmanned aerial systems — degrading their reconnaissance and strike capabilities.
Additionally, Braga said Army psychological operations soldiers are helping their Ukrainian counterparts by bolstering resistance and resilience.
"Civil affairs are assisting Ukrainian SOF mapping resistance, volunteer forces, facilitate cross-border delivery of humanitarian supplies by coordinating with nongovernmental organizations," he said.
Braga noted that the Army's recently announced modern "triad," which includes Army Special Operations Command, Army Cyber Command and Army Space and Missile Defense Command, presents "endless" possibilities to support partner forces and resistance efforts in places such as Ukraine.
"Cyber and space capabilities can set conditions with a partner force and relevant populations for special operations during crisis and posture for future combat operations," he said.
Braga later told reporters that USASOC officials have had several nations approach them about developing their own resistance operating concepts both in Europe and the Indo-Pacific.
"There hasn't been a special operations international military that I have … dealt with since the Ukraine crisis [that] has not talked to us about expanding information operations and psychological operations forces," he said.