DDS chief urges feds to capitalize on shifting workplace expectations in recruitment
Evolving workforce desires present new opportunities to grow and diversify staff, according to the director of the Defense Digital Service.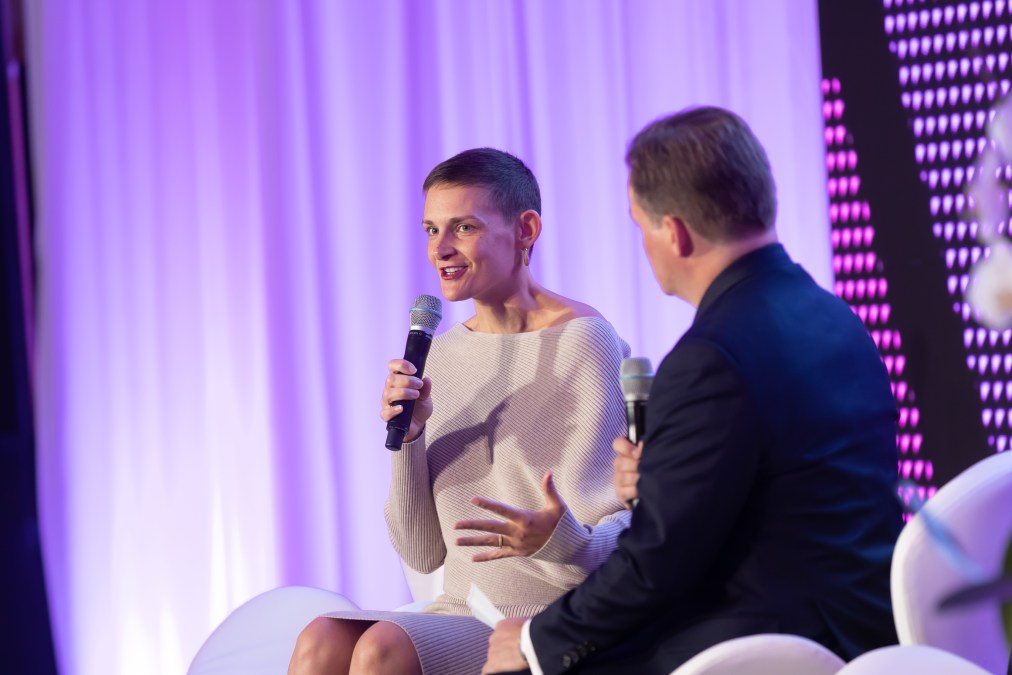 It's no secret that the COVID-19 pandemic accelerated Americans' path to remote and hybrid work environments and considerably shifted expectations around work-life balance and workplace culture. Inside the Pentagon, this change is having more positive outcomes than technology-focused leadership originally anticipated, according to Defense Digital Service (DDS) Director Katie Savage.
"It's so interesting. I really thought that there would be an adverse effect on government hiring because of the economy and because of [more people working from home] — and that's just been the opposite," Savage said on Thursday at CyberScoop's CyberTalks event in Washington.
DDS is essentially a "rapid response team" of expert engineers, data scientists, product managers and designers working within the Office of the Secretary of Defense. Following a recent reorganization of multiple offices, the team was moved under the purview of the nascent Chief Digital and Artificial Intelligence Office in OSD.
DDS officials typically serve two- to five-year terms within the department. But since the pandemic and associated shutdowns, some technologists are now actively interested in serving for longer, Savage noted.
"And increasingly, right here in interviews, people want to be more mission focused. They don't want to build like a dog-walking app or something like that — they're saying things like 'I want a job that my children will be proud of,'" Savage said. "And they're also interested in the stability that the government can provide."
Many people applying to DDS and the Pentagon in technology-focused roles now were laid off from industry jobs, she observed.
"The workforce and the environment shifted during the pandemic. So, I think in government we have an incredible opportunity right now to take advantage of the flexibility and the stability that the government can provide and, you know, the mission that industry can't always compete with," Savage said.