DOD creates new JADC2 integration office, puts CDAO in charge of data integration
The new Acquisition, Integration and Interoperability Office will be led by Dave Tremper.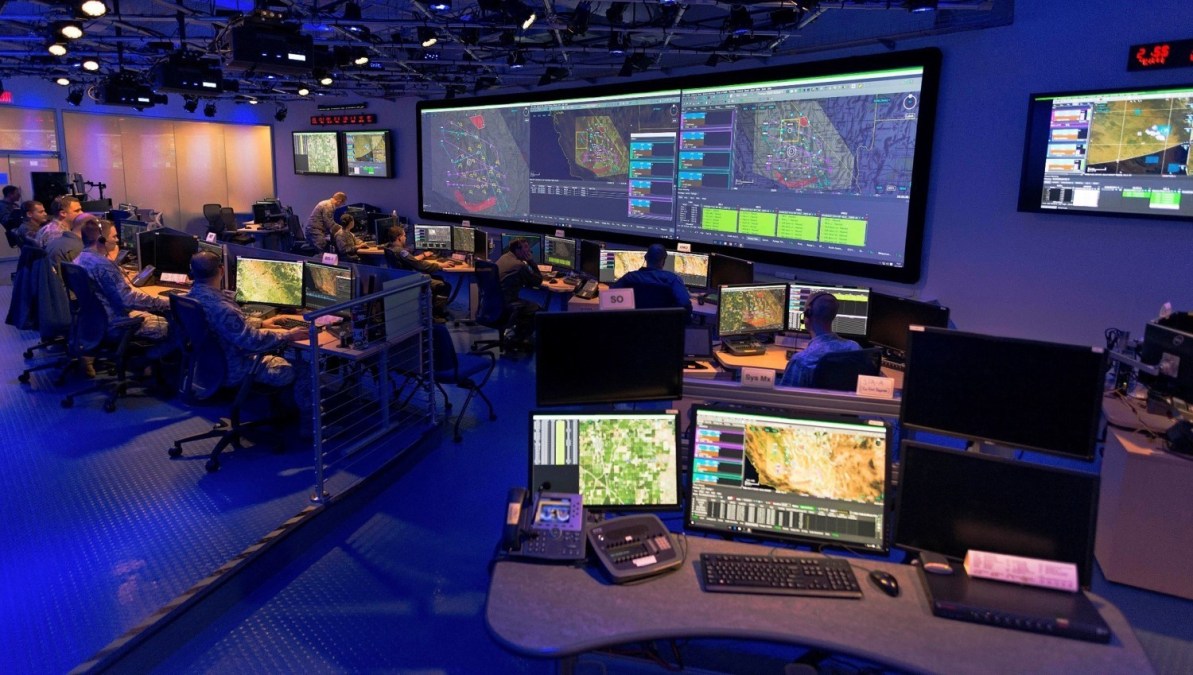 The Department of Defense has created a new office aimed at synchronizing its acquisition efforts related to its high-priority Joint All-Domain Command and Control (JADC2) initiative.
The new Acquisition, Integration and Interoperability Office will look to integrate the various efforts being worked across the services and agencies under the guise of JADC2, which aims to more seamlessly connect battlefield sensors, shooters and networks for enhanced decision-making.
"We are establishing a new office in OSD called the Acquisition, Integration and Interoperability Office and our first task is to take a look at how are we going to integrate truly get JADC2 talking across the department," Chris O'Donnell, deputy assistant secretary of defense for platform and weapon portfolio management in the Office of the Undersecretary of Defense for Acquisition and Sustainment, said at the Association of Old Crows symposium Wednesday. "There is great work going on and … there needs to be more jointness and we're working towards that."
From the outside, one of the biggest questions concerning JADC2 is how will the Pentagon be able to cajole the services, which have their own budgets and investments based on their priorities and missions, into driving toward a singular joint goal from an acquisition perspective.
The new office will be led by Dave Tremper, director of electronic warfare in the Office of the Undersecretary of Defense for Acquisition and Sustainment, according to O'Donnell.
The new organization must stand up without asking for a lot of money, he noted.
"Mr. Tremper is our director for our Acquisition, Integration and Interoperability Office and what he's trying to do is take the lessons that we've learned for integrated acquisition portfolio reviews that show the services are doing great jobs in long-range fires and integrated air-and-missile defense and cyber, offensive cyber in the JADC2 area — but [figure out] how do we actually get them to work together and what is the forcing function to make them work together," O'Donnell said.
"From an acquisition perspective, we can talk to the service acquisition executives all we want, [but] unless there's a requirement, unless there's funding to help make that connectivity occur, it's not going to occur. Dave's job's a difficult one. He's going to have to cajole people to talk to each other and especially in JADC2. And when you talk to all the JADC2 leaders, they're all talking to each other," he added.
The office will act as an accelerator to get the components to work faster together, and through the budget process and Joint Staff ensure the right requirements are in place to give program managers and resource sponsors the demand signal to put everything together.
It's about the data
O'Donnell also said the new Chief Data and AI Officer (CDAO) will be charged with integrating all the data for JADC2.
Officials and outside experts have previously explained that data, data standards and data fabrics will be critical for realizing JADC2.
"What you want is when it's time to orchestrate together and you do want to do something that's joint specifically well, you have the same data fabric to actually work together," Scott Stapp, vice president and corporate chief technology officer at Northrop Grumman, said at the same conference.
Stapp, who retired as a one-star Air Force general, noted that the services don't have to align their concepts of operations together, equating it to everyone having access to the internet and using it for different purposes. Instead, as long as the services have access or can seamlessly share data, they can be successful.
"That's one thing I think … Joint Staff got absolutely correct, which was when they said they're moving from a platform-centric enterprise between data-centric enterprise," he said. "That is truly what this is all about."