DOD might not be on track to enable joint integration 'urgently required' for JADC2, House panel warns
Congress wants an update on the DOD's efforts to create a joint data integration layer.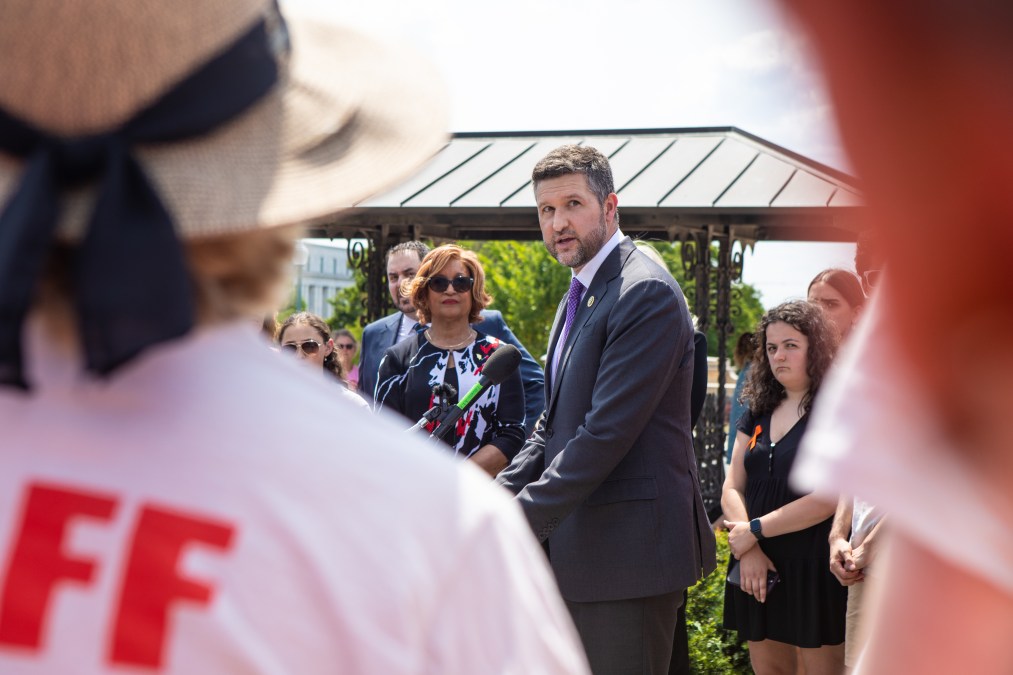 The Pentagon's overarching vision to connect assets operating across land, sea, air, space and cyberspace under one network — known as Joint All Domain Command and Control (JADC2) — would ultimately enable the U.S. military to process and analyze data captured from sensors in all those domains to speed up decision-making.
But at this point, members of the House Armed Services Committee (HASC) are not convinced the individual branches and other Defense Department components are moving quickly enough to enable the joint integration of data and technologies necessary to fully realize JADC2, according to their proposal for the fiscal 2024 National Defense Authorization Act (NDAA).
In the proposal, they call for a progress report on how data will be transmitted from different battlespaces in one secure and shared hub.
HASC is broadly "concerned service-led initiatives associated with JADC2 will be insufficient to provide the joint integration that is urgently required," an approved amendment to the NDAA, put forward by Rep. Pat Ryan, D-N.Y., states.
JADC2 — more recently deemed Combined Joint All-Domain Command and Control, or CJADC2 — is considered a key driver for the U.S. to maintain its military advantage as conflict evolves to incorporate increasingly sophisticated technologies.
At the direction of the deputy secretary of defense, DOD's nascent Chief Digital and Artificial Intelligence Office (CDAO) is already working with the combatant commands and other components to generate a "joint data integration layer" to boost the military's access to and ability to share the data needed to underpin all-domain command and control across echelons. Relatedly, the CDAO recently assumed the responsibility of steering the department's Global Information Dominance Experiment (GIDE) wargames. In the latest of those events to be unveiled, the office will work with command partners to test how AI can strengthen data integration across the military for emerging JADC2 pursuits.
HASC members do not mention GIDE explicitly in their legislative text, but they express support for the "CDAO's role as the lead office to develop a joint data integration layer for JADC2."
"The Committee directs the Chief Digital and Artificial Intelligence Officer to provide a report to the House and Senate Committees on Armed Services not later than March 1, 2024 which details efforts related to the Joint Data Integration Layer, its resourcing, timelines, coordination with relevant stakeholders such as United States Indo-Pacific Command, and demonstration opportunities," the text states.
HASC passed its version of the NDAA text last week. The bill next faces approval from the full House and Senate before moving on to receive the president's signature and become law.