Air Force selects SandboxAQ, an Alphabet spinoff, to help quantum-proof its networks
This new SBIR contract award marks SandboxAQ's first deal with the U.S. military since it spun-off from Google's parent company.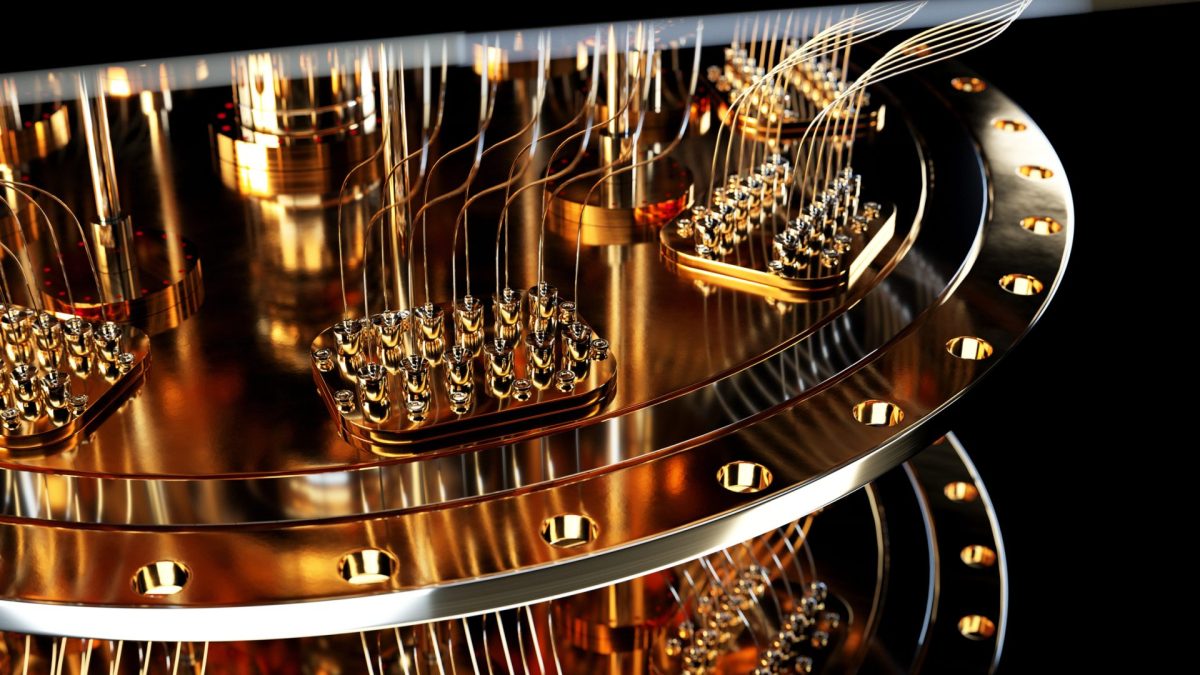 The Department of the Air Force has tapped Alphabet spinoff SandboxAQ to analyze its existing encryption capabilities and broadly investigate how the Air and Space Forces' data networks can be better protected against potential quantum attacks of the future.
"Quantum computers threaten the foundation of data architectures that rely on today's public-key cryptography, considered impossible for classical computers to break," Jen Sovada, president of SandboxAQ's public sector division, told DefenseScoop in an email on Monday.
This new Phase I Small Business Innovation Research (SBIR) contract award, announced on Nov. 18, marks SandboxAQ's first deal with the U.S. military since it split-away from Alphabet — Google's parent company — in March.
Sovada, a former Air Force intelligence officer, said the award validates "SandboxAQ's efforts with regard to post-quantum cryptography and data protection at the highest level of security."
Quantum information science is a potentially disruptive field that exploits phenomena at subatomic levels to process and transmit data in completely novel ways. Though they aren't fully realized yet, quantum computers are anticipated to one day break the encryption protocols that governments and other organizations currently rely on to shield sensitive information.
"Data not secured with quantum-resistant protocols can be harvested, stored indefinitely, and then decrypted once an adversary has access to a fault-tolerant, error-corrected quantum computer," Sovada said.
"These 'store now, decrypt later' (SNDL) attacks are happening already," she added. "The fear is that once a quantum computer is available, data that was stored previously will be decrypted in a matter of minutes, allowing adversaries unprecedented access to national security information."
Looking to get ahead of such threats, the Biden administration released new directives earlier this year to accelerate America's transition to post-quantum cryptography and attempt to safeguard national infrastructure before the next-generation computers are in operation. Last week, the Office of Management and Budget set a May 4 deadline by which federal agencies must provide an inventory of their own cryptographic systems that might be vulnerable to quantum threats.
"The U.S. government is a large ecosystem with many competing requirements where policy change and compliance can be slow. Transitioning enterprises to new cryptographic standards will take years and requires planning and testing now. The longer we wait, the more sensitive data has the potential to be stolen, stored, and put at risk," Sovada told DefenseScoop.
In this initial phase of SBIR work, the company will explore technological ways to strengthen the Air and Space Forces' cryptographic security postures. It is expected to last 90 days, and follow-on phases are possible.
"We aren't authorized by the customer to share details on the contract value," Sovada noted.
In her view, the company is differentiated from its competitors by its "AQ" approach, which deliberately combines artificial intelligence and quantum capabilities.
"These two disciplines have been working independently for some time, but we believe it's critical to look at them as one holistic approach to solve hard problems. When you combine two fields it is often a recipe for a revolution — that's what's happening with AI and quantum technology," Sovada said.
Former Google CEO Eric Schmidt, who also previously chaired the Pentagon's Defense Innovation Board, leads SandboxAQ's board of directors. CEO Jack Hidary is an author and former fellow at the National Institutes of Health, where he worked to advance functional brain imaging and artificial neural networks.
"Approximately 65% of our team members hold [doctorate degrees] in areas such as physics, mathematics, cryptography, chemistry, engineering, AI, medicine, and photonics," Sovada noted.
Prior to this partnership, the National Institute of Standards and Technology selected SandboxAQ as one of 17 high-tech businesses to support post-quantum cryptography preparations for its National Cybersecurity Center of Excellence.
Other public sector collaboration projects could soon be in the company's pipeline.
Sovada confirmed in the email to DefenseScoop that "SandboxAQ is in conversations with several DOD organizations who are interested in implementing AI + quantum technology in areas such as cybersecurity, sensing, and simulation and optimization."