Army must continue to embrace open architectures to win in electronic warfare, undersecretary says
Undersecretary of the Army Gabe Camarillo is touting the importance of open systems architectures as the service makes progress on electronic warfare systems.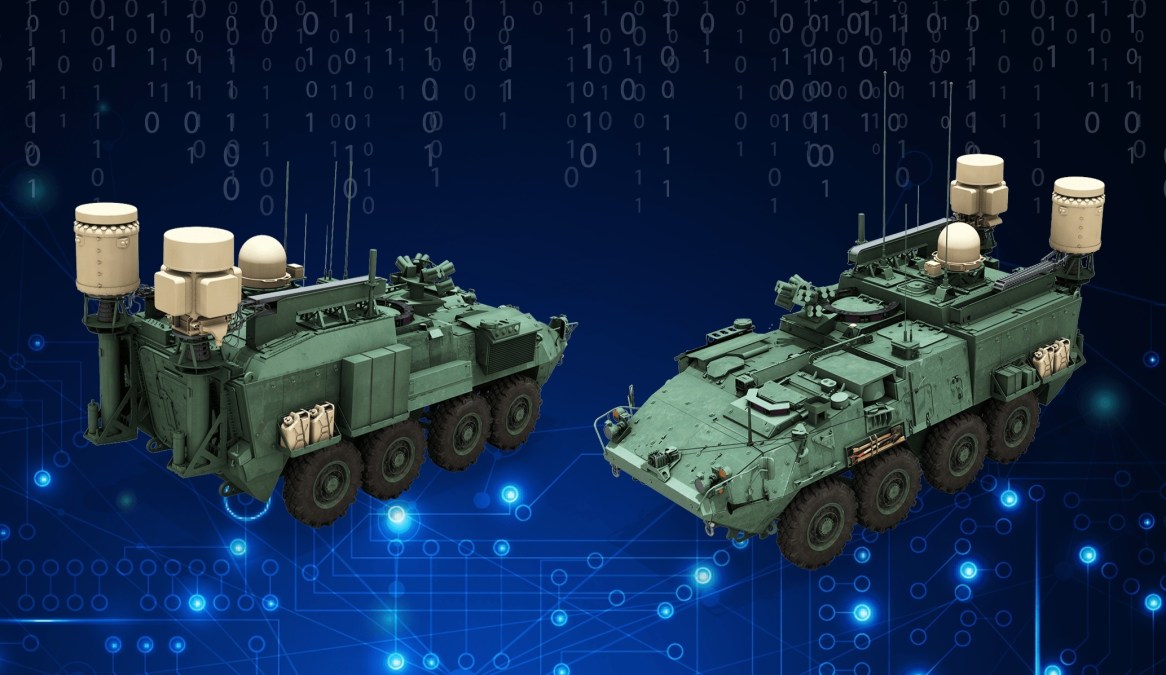 NASHVILLE, Tenn. — To keep pace against sophisticated adversaries in the electromagnetic spectrum, the Army must continue to rely on its open systems architecture that allows systems to be easily upgraded and plug and play, according to the service's undersecretary.
"What I was also impressed by was really the adoption of the CMOSS open systems architecture approach for all of our capabilities in the portfolio. I think that really unlocks limitless potential," Gabe Camarillo told reporters at the Army's Technical Exchange Meeting on Wednesday, referring to the Army's Command, Control, Communications, Computers, Cyber, Intelligence, Surveillance, Reconnaissance (C5ISR)/Electronic Warfare Modular Open Suite of Standards. "To me, it is a challenge in the future, not just in terms of providing the defensive and offensive capabilities, but also integrating them onto the wide range of platforms that the Army has."
CMOSS allows for capabilities to be inserted, updated and swapped on hardware platforms — harnessing the modern abilities of software.
The Army currently has no fielded program-of-record jammers and is still working to field a raft of additional electronic warfare gear. Despite taking several years of development, with program-of-record systems slated to field in the next year, Camarillo said he is largely pleased with the Army's progress but there is more work to do.
"I think there's always room for us to improve the speed and acceleration at which we can turn out capabilities," he said.
Camarillo noted two key challenges the Army is facing.
First is ensuring they have the right software-based capabilities to keep pace with the threat. Officials want to make sure they're working with industry to keep a library of signals up to date.
Second is integrating capabilities into a diverse range of Army platforms.
"That is where you begin to sometimes get siloed into different programs of record or different configurations that make sense based on the way we funded it in the past. As we all know, mounting it onto a Humvee or a JLTV is one thing, mounting it onto a UAV or something else with a different payload essentially is different or a different set of challenges," he said.
Officials don't necessarily need to leverage rapid acquisition authorities, but rather take advantage of the open systems architecture the Army has built out, Camarillo added.
"I think where we need to continue to emphasize is not new authorities, but more of the modular open systems approach that facilitates that integration in a much more streamlined way. I think that's really the direction that we're headed in. I'm confident in our approach. Again, the outcome is … and the requirement is what we need to make sure that we keep our eye on," he said. "As we continue to push to an open standards, open architecture approach, it will really facilitate different form factors, different approaches to that hardware-software integration."