After initial delays, SDA clears first batch of Tranche 0 satellites for launch
The Space Development Agency has cleared the first data transport and missile tracking satellites in Tranche 0 for launch on Thursday, as it moves to proliferate satellites in low-Earth orbit.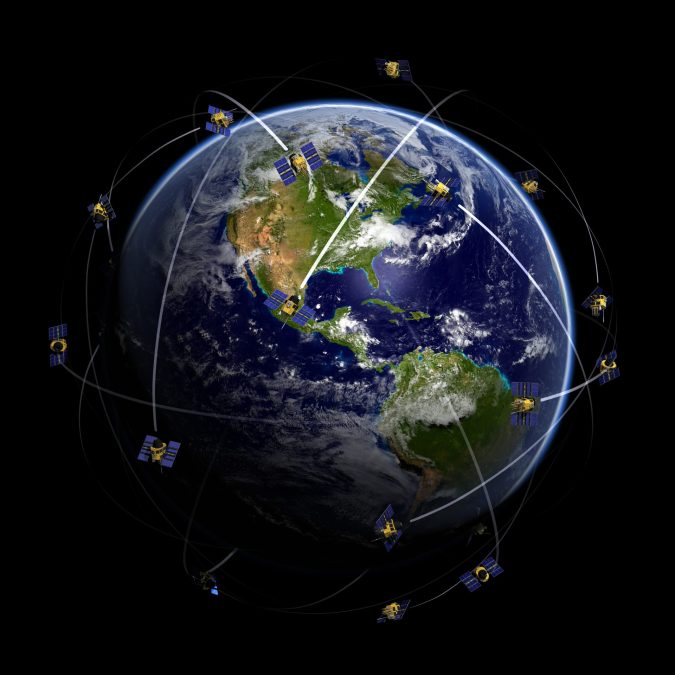 The Space Development Agency has cleared the first data transport and missile tracking satellites in Tranche 0 for launch on Thursday, marking a major early step toward the agency's goal to proliferate satellites in low-Earth orbit to augment warfighter capabilities.
"This is the first dedicated SDA launch. All of the satellites on the rocket tomorrow will be SDA satellites, and it's the first launch of the Proliferated Warfighter Space Architecture," SDA Director Derek Tournear told reporters Wednesday.
Ten satellites will be launched from a SpaceX Falcon 9 reusable rocket Thursday at Vandenberg Space Force Base in California, according to the SDA. Eight of those satellites are made by York Space Systems and will contribute to the Tranche 0 data transport layer. The two remaining satellites are from SpaceX and will be part of the agency's Tranche 0 missile tracking layer.
The launch will help field the first capabilities in the SDA's Proliferated Warfighter Space Architecture (PWSA), which is envisioned as a multi-layer configuration featuring hundreds of satellites and sensors. The agency plans to deploy new tranches of satellites proliferated in low-Earth orbit every two years that can incorporate new payloads with additional capabilities.
In 2020, the agency awarded Lockheed Martin and York Space Systems contracts — worth $187.5 million and $94 million, respectively — to each build a set of 10 satellites for the Tranche 0 transport layer. That same year, SDA awarded SpaceX $149 million and L3Harris $194 million to build four additional satellites each that would detect ballistic, cruise and hypersonic missiles in the Tranche 0 tracking layer.
Overall, Tranche 0 will include 28 satellites. Of those, 20 satellites will be in the transport layer that form a mesh satellite communications network and provide low-latency comms for warfighters, Tournear said. The other eight satellites will contribute to the tracking layer and perform advanced missile warning and missile tracking, he added.
The remaining 18 space vehicles in Tranche 0 will be launched in June, including two more satellites from York Space Systems, 10 from Lockheed Martin, two from SpaceX and four from L3Harris, according to the SDA.
The two launches for Tranche 0 were initially scheduled for September 2022 and March 2023, but SDA was forced to push back the launches due to supply chain issues, Tournear said.
The agency refers to Tranche 0 as its warfighter immersion tranche that will host demonstrations and help operators start understanding how to best use space-based capabilities in the future, said Mike Eppolito, program director for Tranche 0 at SDA.
"We are demonstrating the core architecture that will evolve in future tranches," Eppolito told reporters Wednesday. "The satellites that we have up there, the intent there is to get them in the warfighters hands so they can start developing their techniques and be able to use them, to give them a timeline to go through their training and to allow them to start thinking about how they would use the larger constellation once we have it on orbit."
Demonstrations for Tranche 0 will begin once all 28 satellites are on orbit and have gone through a period of calibration.
"It will take single-digit weeks to get through tests and checkout of the satellites' initialization and the initial calibration, and that's when we can start to actually do the warfighter versions or participate in exercises and things like that," Tournear said.
For the transport layer, warfighters will initially participate in a number of "lower-level exercises," Tournear said. Most of those will involve testing how to connect space systems with terrestrial Link 16 radios for SATCOM — a brand new capability for the Pentagon — and then eventually they will begin participating in other exercises in the Indo-Pacific with the Marine Corps, he said.
As for the tracking layer satellites, test events featuring live U.S. missile systems, including hypersonic weapons, will begin in spring 2024, Tournear said.
Following Tranche 0, the SDA plans to continue forward with its plans to begin Tranche 1 — the agency's first mission-capable constellation consisting of 128 satellites in the transport layer, 28 in the tracking layer and an additional 18 experimental satellites.
When asked by DefenseScoop about the schedule for Tranche 1, Tournear said the agency is still on track to begin launches in September 2024 and contractors are currently going through their critical design reviews.