Pentagon seeks $75M for new program to accelerate quantum tech transition
Such an investment "will be key" to ensuring the U.S. is competitive in the future, one expert said.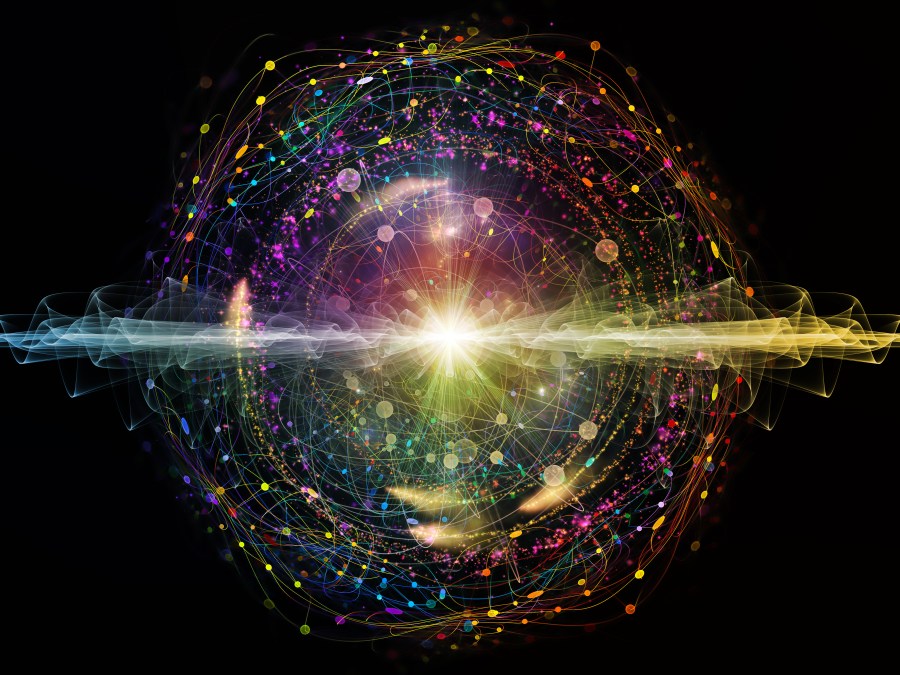 The Office of the Secretary of Defense is requesting $75 million in fiscal 2024 to initiate a brand new pursuit intended to both accelerate the commercialization and operationalization of quantum devices for Pentagon purposes, and mature the U.S. supply chain underpinning the making of emerging quantum technologies.
Tucked into the Defense Department's latest batch of budget justification documents, this new-start project is referred to as Quantum Transition Acceleration.
"The [DOD's] research and development of quantum technologies is critical to maintaining the nation's technological superiority," officials wrote in the Defense-wide justification book for fiscal 2024 budget estimates.
Broadly, quantum information science (QIS) encompasses the investigation and application of complex phenomena happening at atomic and subatomic levels to process and transmit information.
Experts largely predict that this field will enable disruptive, transformational science, engineering and communication applications in the not-so-distant future.
"Quantum technology is approaching a tipping point that will determine how quickly it can make an impact. If the [U.S.] can stay on pace, many important outcomes for the [DOD] can be realized including robust position, navigation and timing for DOD freedom of operations with precision strike even with contests in spectrum, space, or cyber operations," Pentagon officials wrote in the budget justification documents.
They further noted that quantum computation could lead to "rapid advances in materials and chemistry for advanced energetics, propulsion, and platform coatings" — as well as enable nascent optimization techniques for stealth properties, logistics and machine learning.
Quantum tech might also drastically enhance electromagnetic spectrum capabilities, which they said holds promise to supply DOD with "significant advantages" associated with electronic warfare, intelligence collection and more.
For a number of reasons at this point, however, the department recognizes "risk" for the slowdown of technological maturation affiliated with quantum applications for defense.
"Two challenges and barriers to implementation are: component and supply chain maturity of bleeding-edge capability in photonics, including lasers, active light manipulation, light delivery, and packaging; and misalignment of government with industry regarding quantum technology development priorities, maturity time-line realism, and technology protection strategy," officials wrote in the budget justification documents.
The Pentagon seeks to alleviate those major issues via the new Quantum Transition Acceleration project.
Of the $75 million requested for fiscal 2024 to fund that work, $45 million would be used for "maturing, demonstrating, and transitioning quantum inertial sensors, gravity sensors, atomic clocks, and quantum electro-magnetic sensors," officials wrote, noting that those specific technologies would be "sourced from existing projects that have already demonstrated performance advantages."
The other $30 million would focus on "identifying, developing and maturing critical components supporting technology for atomic clocks, quantum sensors, and quantum computers" — and ultimately help "accelerate the transition of laboratory-scale systems to manufacturable commercial products," per the budget justification documents.
On top of the $75 million requested for the Quantum Transition Acceleration initiative in fiscal 2024, the department also projects that it will request $100 million per year in the fiscal 2025-2028 time frame to continue to push it forward.
"This investment will be key to help the U.S. stay competitive with other nations, not only in quantum computing, but also in many other quantum-enabled technologies — such as entanglement-based sensing capabilities, secure communications and computing, secure access to the quantum cloud, and many more applications — which have key national security implications," University of Arizona professor Saikat Guha told DefenseScoop in an email on Wednesday.
A leading expert in this field, Guha also serves as the director of the National Science Foundation's Engineering Research Center for Quantum Networks, or CQN. This week, he's hosting the Arizona Quantum Initiative Inaugural Workshop to bring together those interested in the technology, and spotlight some of the university's latest research findings.
Guha, as well as other University of Arizona-affiliated scientists and students, are working directly with multiple Pentagon components to generate and deploy quantum-enabled solutions.
"Although the technologies are in various stages of development, we envision some to have an impact in DOD's capabilities and provide the U.S. a leading edge over its adversaries," he told DefenseScoop.
With the Office of Naval Research, for example, Guha and his team are "using squeezed light — a form of light whose properties can only be described by the quantum theory of optics — to enhance the sensitivity of multiple photonic sensor modalities," he said. That work could eventually lead to fiber-optic gyroscopes for position and navigation in GPS-denied environments and quantum-enhanced radio-frequency photonic antennas to detect hidden signals that are inaccessible otherwise, among other nascent capabilities.
There are other ongoing, quantum-focused efforts the university is leading with the Army, Defense Advanced Research Projects Agency and others.
While he was pleased to see the new-start quantum program's inclusion in the 2024 defense budget estimate, Guha said he "would love to see more concerted investments and programs tailored to transitioning technologies to the end users — both in the government as well as the industry."
"In my experience, there is a lot of very high impact work that comes out of [DARPA's Defense Sciences Office] programs, which do not make their way to the transition partners in a natural way. Many quantum-enabled technologies are ready for such transition," Guha told DefenseScoop.