Australian defense establishment teaming with startup Q-CTRL amid AUKUS push for quantum tech
The contract announced Tuesday supports the first part of a multiyear effort to "field-deploy and validate" miniaturized systems on military platforms, according to the company.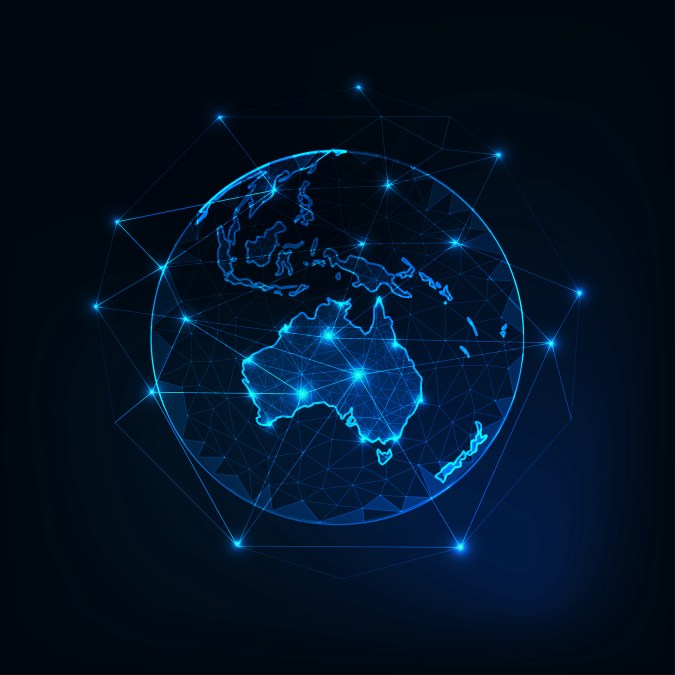 The Australian Department of Defence announced Tuesday it is partnering with startup Q-CTRL to develop quantum sensors to aid navigation for military platforms, a move that could ultimately benefit the Pentagon as members of the international AUKUS alliance pursue high-tech alternatives to GPS.
"Quantum-enhanced navigation will deliver the ability for vehicles to position accurately over long periods when GPS is unavailable or untrustworthy … and [it] secures positioning against jamming or spoofing by hostile adversaries," the company said in a release. "Existing alternatives to GPS deliver limited benefits, suffering from rapidly accumulating errors that can pose tremendous risks to defense missions. For instance, most naval vessels use backup 'inertial navigation' systems which sense motion to aid in positioning, but can lead to a vessel being off course by miles after just hours without GPS ­— enough to steer a ship into an underwater obstacle overnight under poor conditions."
Quantum information science is a cutting-edge field that encompasses the investigation and application of complex phenomena happening at atomic and subatomic levels to process and transmit information.
"Q-CTRL's technology uses the quantum physics of atoms to detect motion and small changes in the Earth's gravitational field, leveraging these signals to enable navigation over extended periods. Quantum sensors provide very reliable outputs because their signals are derived from the fundamental laws of physics, unlike existing mechanical or electrical systems that degrade over time or under different operating conditions," per the company.
The firm touted its expertise in "quantum control" and the ability of its software, enhanced by artificial intelligence, to improve the operation of quantum hardware.
The contract announced Tuesday supports the first part of a multiyear effort to "field-deploy and validate" miniaturized systems on military platforms, according to the company. The monetary value of the contract was not disclosed in the release.
The agreement comes as members of the defense tech-focused AUKUS alliance — which consists of Australia, the U.K. and U.S. — have been partnering to develop and share a variety of cutting-edge capabilities, meaning the Pentagon could ultimately benefit from the Australian DOD's new partnership with Q-CTRL, which has offices in Sydney, Los Angeles and London.
Defense officials from all three countries see opportunities to apply quantum technologies not only to positioning, navigation and timing (PNT) but also to high-performance computing and encryption.
The AUKUS Quantum Arrangement, announced last year, is initially focusing on PNT. Plans called for integrating emerging quantum technologies in trials and experimentation in the coming years.
Quantum is one of U.S. Undersecretary of Defense for Research and Engineering Heidi Shyu's 14 "critical technology areas." Quantum sensors could provide "unprecedented accuracy" in positioning, navigation and timing, according to the CTO's official website.
The Pentagon has requested $75 million in fiscal 2024 for a new Quantum Transition Acceleration project. About $45 million would be used for maturing, demonstrating and transitioning quantum inertial sensors, gravity sensors, atomic clocks and quantum electro-magnetic sensors. The other $30 million would focus on identifying, developing and maturing critical components supporting technology for atomic clocks, quantum sensors and quantum computers.
Additionally, last month the Pentagon announced that a project team led by the Army Research Laboratory in partnership with the Naval Research Lab and Air Force Research Lab won the 2024 Applied Research for Advancement of Science and Technology Priorities program award related to the classical quantum hybrid constructs to advance weapons systems (CLAWS) effort.
"The project team will advance quantum technology applications to kinetic weapons systems, enabling greater precision at longer range, lower collateral damage, and more agile platforms," the DOD said in a release. "The winning team, comprised of representatives from multiple military Services, will partner with academia and industry in a multidisciplinary effort to develop emerging technologies into disruptive capabilities in areas including imaging, positioning, navigation, and timing, and quantum."
In budget justification documents for the department's fiscal 2024 funding request, Pentagon officials wrote that quantum tech is "approaching a tipping point."
"If the [U.S.] can stay on pace, many important outcomes for the [DOD] can be realized including robust position, navigation and timing for DOD freedom of operations with precision strike even with contests in spectrum, space, or cyber operations," they wrote.