Army names new head of its intelligence and electronic warfare office
Brig. Gen. Wayne Barker will be the new head of Program Executive Office Intelligence, Electronic Warfare and Sensors.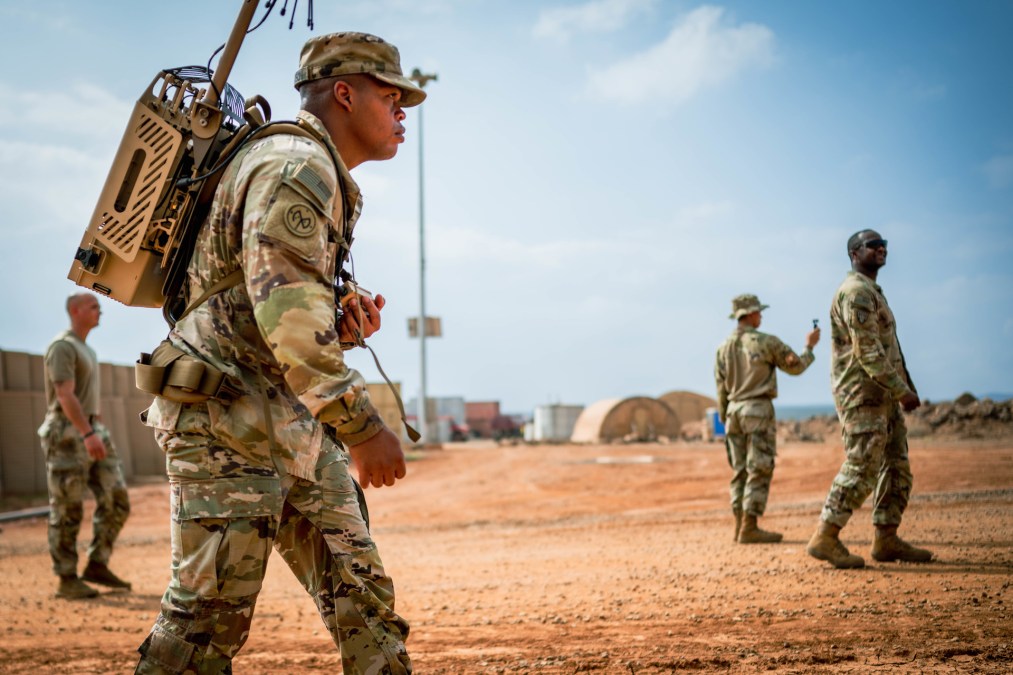 Brig. Gen. Wayne Barker was selected as the next leader of the Army's Program Executive Office Intelligence, Electronic Warfare and Sensors, according to a Pentagon announcement.
Barker, who has been the deputy PEO since July 2021, takes over for Mark Kitz, who assumed the role in May 2021.
It was not immediately clear where Kitz will be headed. A spokesperson said his next assignment has not been confirmed.
"This a great win for the Army, BG Barker has done a fantastic job as our Deputy the last two years and I know the organization will be in good hands for years to come," Kitz said in a statement emailed to DefenseScoop. "This organization is at the forefront defining how the Army will fight and win in the future and our programs and capabilities will help define the future of the Army."
Barker, in a statement, provided he is "honored with this tremendous opportunity to continue serving with the incredible Soldiers, civilians and support contractors that make up PEO IEW&S," adding the team "will continue our unwavering efforts to deliver critical capabilities for our Army and Nation."
PEO IEW&S is responsible for equipping the Army and joint force with some of the most sensitive technologies that span intelligence collection and dissemination, cyber warfare, electronic warfare, artificial intelligence and more.
The office is in charge of several key capabilities pivotal to the Army's transformation and modernization efforts in the next decade. Those include the Tactical Intelligence Targeting Access Node (TITAN), which is the Army's next-generation ground system to collect and disseminate sensor data, and the High Accuracy Detection and Exploitation System (HADES), which will be a high-altitude fixed-wing jet the Army is developing to replace several systems and will cover mid-tier altitudes up to the stratosphere.
Both are key pillars for what the Army calls deep sensing, or the ability to collect intelligence over thousands of miles to inform long-range missiles and other effects.
The PEO also recently created a new program office for offensive cyber and space capabilities. Officials previously explained the new office was needed due to the amount of joint work the Army is doing on behalf of U.S. Cyber Command to deliver capabilities and programs for the cyber mission force across all the services.
One such program the Army is running for the joint cyber mission force is the Joint Common Access Platform (JCAP), which will allow the Department of Defense's cyber operators to connect to their targets beyond friendly firewalls.
Editor's note: This story was updated April 25 with comments from Kitz and Barker.